SC asks 12 states to explain non-appointment of Lokayuktas, Hazare targets Centre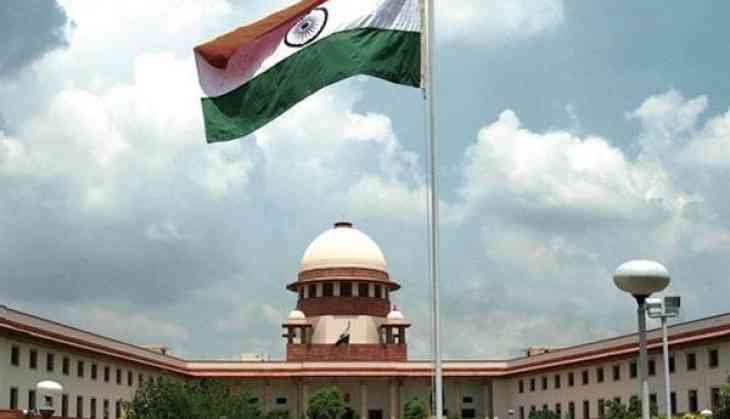 Questioning the delay about appointment of Lokayuktas, the Supreme Court on Friday directed 12 states and union territories to file affidavits specifying the reason for the delay/non-appointment of the ombudsman.
Hearing a public interest litigation, an apex court bench of Justices Ranjan Gogoi and R Banumathi gave two weeks time for the chief secretaries of the 12 states to file affidavits specifying steps taken by them to appoint a Lokayukta and also the reason for delay or non-appointment.
The states and union territories directed to respond to the court are- Arunachal Pradesh, Jammu and Kashmir, Manipur, Meghalaya, Delhi, Mizoram, Nagaland, Puducherry, Tamil Nadu, West Bengal, Telangana and Tripura.
The PIL has been filed by Delhi BJP leader Ashwini Upadhyaya seeking appointment of Lokpal and Lokayuktas at the Centre and in states.
The petition contends that though the Lokpal and Lokayuktas Act, 2013, received Presidential assent on January 1, 2014, and came into force from January 16, 2014, the executive has not established the Lokpal.
"Section 63 of the Lokpal and Lokayuktas Act, 2013, envisages that every State shall establish a body to be known as the Lokayukta within a period of one year from the date of commencement of the Act, however, many States have not done so till date.
"And many States have not passed the Lokayukta Act in consonance with the Lokpal and Lokayuktas Act 2013," Upadhyay has stated in his petition.
The petition also alleges that "many state governments are deliberately weakening the Lokayukta by not providing adequate budget, infrastructure and work force. States are not appointing Superintendents of Police in every district, while the prosecution wing, burdened with hundreds of cases, has one or two public prosecutors only".
"Most of the states have a similar story of clamps on the institution," said the petition.
The apex court order came on a day when activist Anna Hazare started an indefinite hunger strike in the national capital to press for his demand to appoint a Lokpal at the Centre.
Launching a fresh anti-corruption agitation, Hazare lamented that his repeated plea to Prime Minister Narendra Modi over the issue failed to evoke any response from him.
"I have written 43 letters to the Modi government in the last four years but did not get any reply," he said at the Ramlila Maidan where he had held a major agitation in 2011 against corruption catching the imagination of the entire country.
Hazare's demands also include bringing in new electoral reforms and implementation of the MS Swaminathan Committee report to address the agrarian crisis in the country.
While saying that he was open to discussion with the Centre over the issue, Hazare asserted his "Satyagraha", would continue "till the government comes out with a concrete action plan".
He said the Commission for Agricultural Costs and Prices (CACP), which decides prices for 23 crops, should be made autonomous for fair price fixation.