Sanjay Raut is right, Indira Gandhi used to meet Karim Lala, says don Haji Mastan's son Sunder Sekhar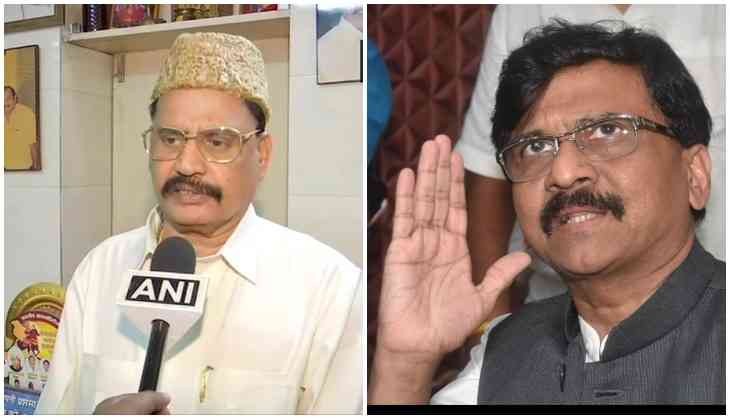 Days after senior Shiv Sena leader and Rajya Sabha MP Sanjay Raut said that former Prime Minister Indira Gandhi used to meet underworld don Karim Lala, one Sunder Shekhar, an adopted son of don Haji Mastan backed the Sena leader's statement and said Raut's claim was right.
Shekhar also said that not only the former PM but many other political leaders used to meet Lala. He also named Shiv Sena founder Balasaheb Thackeray as a good friend of Haji Mastani.
Sundar Shekhar, adopted son of don Haji Mastan: Sanjay Raut (Shiv Sena leader) is right. Indira Gandhi used to meet him (Karim Lala). Many other leaders also used to visit. Haji Mastan was a businessman. Balasaheb Thackeray too was a good friend of Haji Mastan. pic.twitter.com/Vqa4sc7spu

— ANI (@ANI) January 16, 2020
Earlier, Raut had said that when Mastan used to visit Mantralaya, the entire mantralaya used to come down and see him. Former PM Indira Gandhi also used to come to meet Karim Lala in Pydhonie.
However, Raut had taken his words back after facking ally Congress' fury over his statement.
Friends from Congress need not feel hurt. If someone felt that his statements have hurt the image of former PM Indira Gandhi, he took his statement back, Raut said.
On the other hand, Shiv Sena on Friday said, it had never Chhatrapati Shivaji Maharaj or former PM Indira Gandhi's names for taking political milages.
The party made certain observations in an editorial in its mouthpiece 'Saamana' about gangster Karim Lala, saying he once headed an organization of the Pathan community and drew inspiration from Khan Abdul Ghaffar Khan, who is also called Frontier Gandhi.
The leading constituent in Maharashtra's ruling coalition said it had always respected Indira Gandhi, who it said, had a towering and strong personality. Whenever there were attempts to malign her image, the Shiv Sena acted as a shield. She was a powerful leader who split Pakistan and avenged Partition, the Marathi daily said.
Also Read: Woman immigrant from Pakistan to contest panchayat election in Rajasthan