Rs 500 & 1000 notes scrapped: how the move will impact you and the economy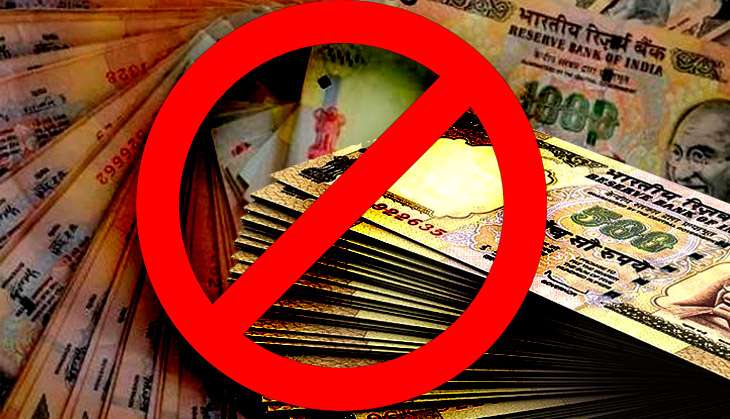 Rs 500 & 1000 notes scrapped: how the move will impact you and the economy (Malik/Catch News)
Prime Minister Narendra Modi on Tuesday made a sudden announcement said that from the midnight of 8 November, currency notes of Rs 1,000 and Rs 500 denominations will no longer be legal tender.
In a surprise address to the nation, Modi said: "The notes of Rs 500 and Rs 1,000 will not be legal tender from midnight tonight"; "they will just be worthless piece of paper".
The government plans to introduce a set of new Rs 500 and Rs 2000 denomination notes in the coming months.
The decision has been taken to curb the flow of black money, and is quite inspired by yoga guru Baba Ramdev, who has been demanding a ban on higher denomination notes for the last few years.
To keep the inconvenience to a bare minimum for the public, the government has allowed petrol pumps, government banks and certain retail shops to accept the existing 500 and 1000 notes for the next 72 hours. Railway ticket booking counters, ticket counters of government buses and airline ticket counters at airports will also accept old notes for the purchase of tickets in this period.
Banks will remain closed to the public on 9 November, in order to cope with the sudden decision. ATMs will be shut on 9 and 10 November.
Till 11 November, there will be cap of Rs 2,000 on ATM withdrawals per card per day, which will be gradually increased.
The Reserve Bank of India will begin issuing new Rs 500 and Rs 2,000 currency notes from 10 November.
How the move impacts the common Indian
The government has given 50 days' time period - 10 November to 30 December - to exchange Rs 1,000 and Rs 500 notes at post offices and banks.
Those unable to submit all old currency notes within the deadline will be able to do so at the Reserve Bank of India up till 31 March 2017 by providing a declaration.
You will have to stand in long queues at banks to replace your old currency notes with new ones.
There'll be a limit on the withdrawal of money from banks and post offices - Rs 10,000 per day and Rs 20,000 per week. This means if you do not use an ATM or electronic transfer for transactions, you will have big problem in purchasing things from the market.
Economists' reaction
While most economists kept their comments on the government decision reserved, Abhijeet Sen, former member of the now-defunct Planning Commission said: "The common man will have big trouble in the coming days in dealing with this decision. People in cities have ATMs as well as banks nearby, but people living in rural areas will find it difficult to deal with this decision. They usually keep cash at their homes, and cannot go to banks every day."
What Sen said found resonance in the real life situation of Suresh Kumar, whose son is getting married in a small village in Himachal Pradesh soon. "I have all the money in the form of Rs 500 and Rs 1000 notes. How will I make payments? The only bank (at Joginder Nagar) is 30 kilometres away from our home," Kumar told Catch over the phone.
Impact on the economy