Revenue Intelligence seized deadly chemical with chemist PhD scholar that have potential to kill over 50 lakh people; Scientists baffled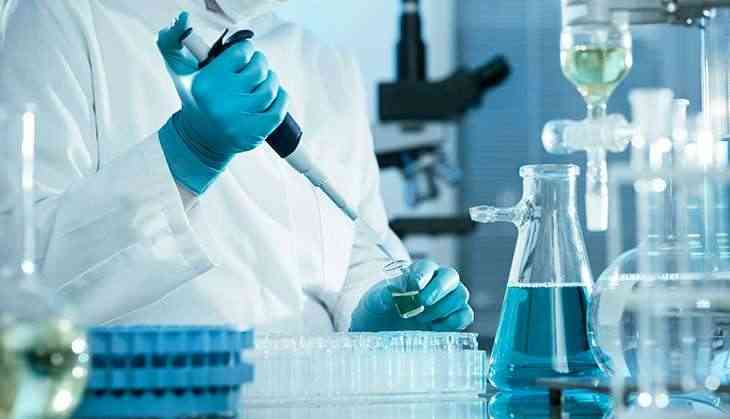 After a week-long operation, the Directorate of Revenue Intelligence (DRI) accompanying a team of scientists from Defence Research & Development Establishment seized 9 kg of a deadly synthetic opioid, fentanyl from an illegal laboratory in Indore. The deadly chemical has potential to kill 40-50 lakh people.
DG DRI DP Dash was quoted by The Times of India as saying "Fentanyl is 50 times more potent than heroin and even inhaling its particles can be fatal. This is the first significant seizure of Fentanyl by any law enforcement agency in India. It is a landmark and unique seizure as DRI has been able to thwart first attempts to manufacture this toxic drug in India".
The illegal laboratory is run by a local businessman and a US –hating PhD scholar chemist. The seizure has caused security worries in Delhi since the chemical can cause large-scale casualties if used. A Mexican national was also arrested in the case.
The seizure left the scientists in shock as manufacturing the chemical needs high kind of expertise which is available only to trained scientists and high-end research laboratories. The drug is a controlled substance used with other medication for anesthesia and pain relief.
In order to confirm the authenticity of the Fentanyl, a team of experienced scientists who deal with protection against chemical and biological warfare, were called from the Research and Development Organization.
The value of the narcotic which a 100 times stronger than morphine is Rs 110 crore. According to sources, more than 20,000 people have died by overdose of Fentanyl in US in 2016.
"If 4ANPP is not available, Fentanyl can be manufactured using another precursor chemical NPP but it requires advanced skills," said Sources.
Also read: Apple Executive shot dead: Uttar Pradesh Minister justified the shooting; says 'Bullets are hitting only those who are criminals'