Remembering Nirbhaya: Social media is the new tool for sexual harassment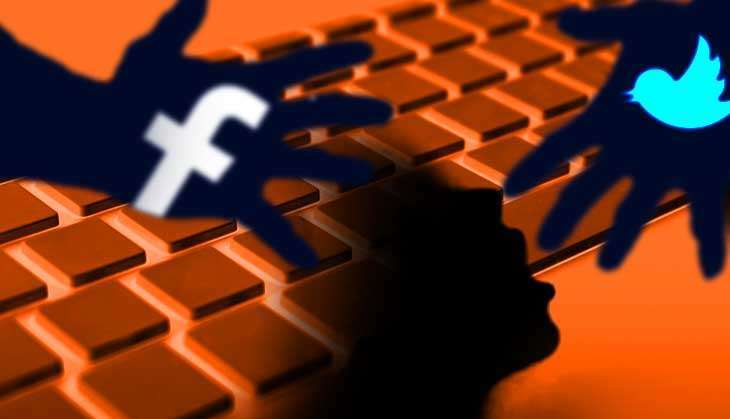 Four years ago, the brutal rape of Nirbhaya in the heart of Delhi gave rise to an improbable thought in my mind. I wished the day, 16 December, could be completely wiped off the calendar. What if we could jump straight from 15 December 15 to 17 December? It would, at least, save us from the harrowing memories.
However, the tides of time do not follow fancies of the heart. Every year, the day comes back to haunt every single girl in this country. On the fourth anniversary of the shameful tragedy, one cannot be sure whether the ill-fated events of that day have changed our society for the better. Although, the day has assumed the shape of a yearly ritual.
The public outcry that followed the gang rape forced the government to review various laws related to crimes against women. In a bid to prevent such cases in future, new stringent laws were put into place.
Social media was equally outraged at the agony faced by Nirbhaya. However, the virtual world does not seem to have learned any lessons from the episode. On the contrary, it has turned into a platform where the dignity of women is increasingly under attack.
The new weapon
Barkha Dutt, Sharmistha Mukherjee, Priyanka Chaturvedi, Kavita Krishnan, Shruti Seth, Kangana Ranaut, Saina Nehwal. These names must have passed through the reader's eyes in recent times. All these personalities from diverse fields share one thing in common - they were victims of unabashed trolling on social media.
All limits of decency were crossed to target these eminent women. They were even threatened with rape and murder.
Riding the high growth rate wave, India is announcing itself on the high tables of the world order. Ironically, the condition of its women on social media is no different than the feudal mindset that still governs innumerable households across the country. The treatment of women at the hands of netizens bears a disturbing resemblance to the persecution they face in self-appointed Panchayats.
Noted journalist Barkha Dutt is constantly abused on social media platforms. Recently, even her e-mail id and mobile numbers were made public on Twitter. She was subjected to all kinds of sexual invectives hurled by people who differ from her world view. This is not to say that male journalists are not trolled. But, they don't have to face sexual harassment. Such intimidation is exclusively reserved for female celebrities.
The Congress spokesperson Priyanka Chaturvedi was also at the receiving end of this male chauvinism, not long ago. A man wrote on Twitter that she should face the same treatment as Nirbhaya. Another one asked why she does not become the live-in partner of Rahul Gandhi?
Likewise, the All India Progressive Women's Association Secretary (AIPWA) and CPI (ML) leader Kavita Krishnan and famous Bollywood star Kangana Ranaut also became targets of vicious misogynist campaigns on Facebook and Twitter.
A tweet by actor Shruti Seth on the Prime Minister's "Selfie with Beti" campaign invited similar kind of wrath. She was called a "bitch" and a "prostitute." A perturbed Seth had to remove her comments. Later, she expressed her dismay through an open letter.
Even the daughter of country's first citizen was not spared. A man called Partha Mandal posted lewd comments on Sharmistha Mukherjee's Facebook wall. She shared the screenshots of these messages with a long post.
These names are only the tip of the iceberg - widening trend of threatening women on social media.
Someone's watching you
Online stalking is yet another form of persecuting women on the internet. This has become a worldwide phenomenon these days. Some people invoke freedom of expression to justify trolling of women on social media. This is a false argument as no law permits threats of murder or rape.
Perhaps, this was the reason that forced the Union Cabinet Minister for Women & Child Development Menaka Gandhi to demand a law against hounding of women on social media. She openly stated that people passing indecent remarks or trolling women must not be spared at any cost.
Women are increasingly being targeted on the internet across the world. It is not necessarily some unpopular remark that becomes a reason for such kind of behaviour against women. The harassment of women has several facades on the internet.
Just at the time I am writing this article, my Facebook inbox is full of hundreds of messages from strangers. Many of them are romantic offers. Ignoring them invites another round of objectionable reactions as refusal supposedly hurts the male ego.
According to a recent study by USA's Pew Research Centre, around 40% of internet users face trolling. The figure for women exceeds 60%.
The survey suggests young women are the worst sufferers of online stalking and sexual harassment. It found that the women between the age of 18-24 years face twice the amount of such incidents as compared to women aged between 25-29 years.
Trolls
Trolling is one of the most frequently used terms on social media. The Urban Dictionary defines the word as "The art of deliberately, cleverly, and secretly pissing people off, usually via the internet, using dialogue."
It not only includes insulting a person but also trying to hunt down a person by making a group. Trolling varies from rude jokes, lewd comments to serious threats.
The micro-blogging website Twitter provides the option of anonymity to its users. It becomes a tool for all kinds of trolls.
Famous psychologist Ruma Bhattacharya believes the lack of discipline, anonymity and unbridled freedom to pass comments encourage trollers. The most one can do on Twitter is to report a troll. The site follows a rigorous procedure to act on such complaints. The better option is to block such people.
In 2014, US psychologist Erin Buckels of the University of Manitoba and his two colleagues concluded in their study that trolls are often Machiavellian sadists suffering from psychological disorders. The research claims that internet trolls need not have a criminal mindset in all cases. Anonymity emboldens them.
92% of total internet users surveyed during the Pew Research Centre study felt the online atmosphere encourages bitterness between people. The option of anonymity gives trolls immunity to go a step further than mere criticism and draw sadistic pleasure from hounding other people.
Yet, it has been proved time and again that trolls are also human beings, and therefore not beyond redemption. The American writer Lindy West once entered into a lengthy public conversation with one of her trolls. The latter eventually apologised. Later, both met during a TV show and shared their experiences.
16 December has come to symbolise a day for women's rights. We need to turn it into a day of real change, otherwise one cannot repay the debt left behind by Nirbhaya's death.
It is ironical that yet another girl was raped near AIIMS in Delhi on the same day this year. It appears we haven't progressed at all in the past four years.