Protests at Mughalsarai station trail off after Centre gives its nod to rename it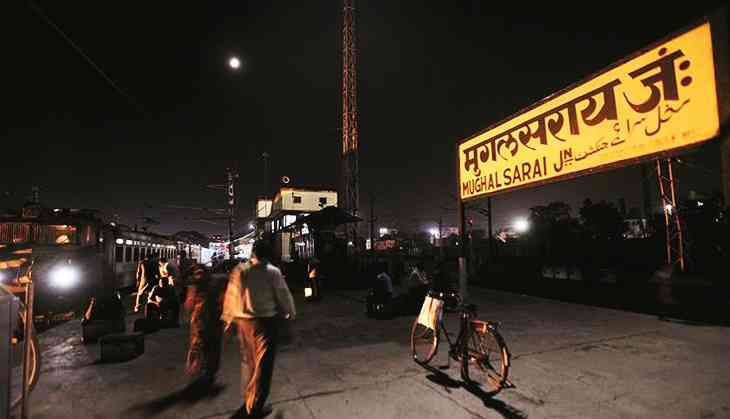 The Home Ministry on 3 August approved the Yogi Adityanath-led Uttar Pradesh government's proposal to rename Mughalsarai railways station - one of the country's oldest - after Jan Sangh leader Deen Dayal Upadhyay in a bid to revive his legacy.
But just a day after the Centre approved the decision, a group that has been vociferously protesting the change became silent. A Mughalsarai-based journalist said that the protesters wanted the name of the station to be changed to that of former prime minister Lal Bahadur Shastri, who belonged to the area.
It isn't clear if the agitation has been withdrawn as the protestors had been gathering at the station for days to raise slogans. In fact, they had even been pushed back by the police into a nearby park. Krishna Gupta, the convener of Lal Bahadur Shastri Janmsthal Trust, was unreachable.
Instead, it was Parliament which saw a ruckus. Rajya Sabha proceedings were adjourned for 10 minutes on 4 August after the Samajwadi Party and Bahujan Samaj Party voiced their opposition to the Modi government's decision.
A railway official said that there has been no official communiqué yet from the railway ministry. However, it was learnt that the ministry has already given a 'no objection' to the proposal.
Mughalsarai railway station is among the busiest passenger and freight yard junctions in the country.
A matter of legacy
The decision to rename the station, where railway tracks were laid way back in 1862, and which connects eastern India with the north, was taken as part of the birth centenary celebrations of Upadhyay – the BJP and RSS ideologue.
Upadhyay, who was president of the Jan Sangh, was found dead at the Mughalsarai railway station in February 1968. The cause of his death remained a mystery, but the BJP and RSS claim that he was murdered.
Earlier, at its third meeting held in April, the UP Cabinet decided to rename the airport at Agra after Upadhyay. The upcoming civil terminal at the Gorakhpur Air Force station was named Mahayogi Gorakhnath terminal, after the founder of Nath faith to which Adityanath belongs. He is also the head of the Gorakhnath temple.
Briefing the media, power minister Shrikant Sharma said, "A decision was taken to name the civil terminal being constructed in Gorakhpur air force station after Mahayogi Gorakhnath. Likewise, Agra airport will now be named after Upadhyay."
It's clear that even as his government struggles to improve the worrisome law-and-order situation in the state, Adityanath is pursuing his Hindutva agenda, slowly but surely.