Prabhu of small things: positive steps, but railways need huge reform & funding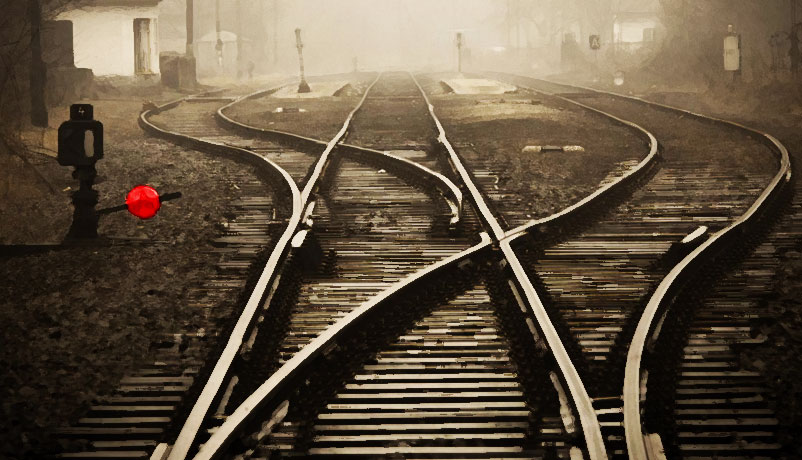 The good news
Suresh Prabhu and his railway minister have recently earned a lot of praiseThey\'ve helped passengers directly on Twitter, and there have been other positive developments too
The bad news
These small positives don\'t mean the railways have stopped being a sick behemothAccording to the NITI Aayog, the railways need Rs 4 lakh crore just to clear stalled projects
More in the story
The question of safety - what do the railways need to do?Can railways meet its target of attracting private investment?
A lot of Central government ministries have received a lot of flak for their functioning under the NDA regime. But one ray of hope has been the Ministry of Railways, which has received a lot of praise from the public and the media.
Passengers have received help through the ministry and minister Suresh Prabhu's Twitter handles, rail connectivity has penetrated deeper into the Northeast, and impressive Made in India coaches (with LED lights, carpets and green toilets), which were unveiled recently, will surely provide better passenger amenities.
It's a pleasant surprise that after decades of being an example of financial and logistical mismanagement, the ministry is getting good reviews for a job well done.
Also read: Suresh Prabhu told him not to 'play games' on Twitter. But this man wasn't
However, there are still many things that need a sea change. Getting the railways out of the soup looks as difficult a job as ever.
The problem of money
According to a media report, more than 300 railway projects are still pending. This had led the transport adviser in the NITI Aayog, Manoj Singh, to term the performance of the railways as "not very impressive" at the Urban Mobility India Expo 2015.
Singh also stated that a sum of Rs 3 lakh crore was required to clear these pending projects. An additionally Rs 1 lakh crore was needed for doubling corridors.
So, the NITI Aayog estimates that the railways need Rs 4 lakh crore to get on track. But the ministry estimate is much higher - Rs 4,91,510 crore.
According to NITI Aayog estimates, the railways need Rs 4 lakh crore to finish stalled projects
And that's even before we get to the biggest problem - funding. The absence of funding delays projects incessantly, leading to time and cost overruns. Concurrently, the demand for expansion also increases, and the government has to adopt newer projects.
Then comes the perennial problem of land acquisition, and environmental and forest department clearances. Take for instance the effects of new Land Acquisition Act.
Also read: Twitter Power: harassed woman gets immediate help after she tweets to Suresh Prabhu
By April 2014, 154 new lines, 42 gauge conversion and 166 doubling projects had been undertaken throughout the country, costing Rs 1,82,000 crore. Now, less than two years down the line, these projects would cost Rs 2,79,000 crore thanks to delay, inflation and extra compensation.
Then, there is poor utilisation and misplaced allocation of funds, which compounds the railways' financial misery. According to the erstwhile Planning Commission, only 8% of projects met the railways' targets, while 62% saw losses on the investment.
Mamata Banerjee's tenure as railway minister is a prime example of this - she announced a slew of populist measures, aimed at gaining political advantage in her home state of West Bengal. She didn't hike fares, but announced new railway hospitals, stadiums and metro projects in and around Kolkata.
The problem of safety
More than 2,000 people were killed due to railway accidents in India between 2003 and 2013. The damage does not stop there. The cost of accidents stands at Rs 487 crore, with a time loss of 19,338 hours.
Also read: Indian Railways to build the world's highest railway bridge in Jammu
The railways had, between 2003 and 2008, implemented the Special Railway Safety Fund, incurring an expenditure of Rs 16,318 crore for improving safety by mostly replacing old assets. Nitish Kumar, the then-railway minister, had managed to get this fund after assuring that this was a one-time investment.
However, that did not yield the desired results. Eventually, the Anil Kakodkar committee, which submitted its report in February 2012, estimated that Rs 103,110 crore would be required over the next few years to make the railways a safer mode of travel.
Now, minister Prabhu has asked the finance ministry for a Rs 100,000 crore safety fund.
Also read: Death track: why 18 people die in rail accidents every month
Compounding this problem is the shortage of safety staff. Estimates suggest that about 1 lakh posts lie vacant. The railways already employ 13 lakh people and, after the Seventh Pay Commission recommendations are implemented, will need at least Rs 30,000 crore to meet its salary bill.
The future
A recent report by global financial services firm Morgan Stanley says that Prabhu had made an astonishing 132 promises (across 11 categories) during his last railway budget speech. Interestingly, delivery has already started on 72 of these promises.
But even this report agrees that land issues, funding and employee costs remain the largest risks.
Cumulatively, about 20% of big railway projects (in terms of investments) were stuck because of clearances. This could lead to a lack of interest from private players, thwarting the railways' hope of getting 15% of investment through the Public-Private Partnership model.
Well begun is half done, goes the old adage. But small positives in catering and swanky new coaches doesn't mean that revamping the railways won't be a herculean task.
More in Catch:
Also read: Shakur Basti is not alone: 2 million people live in 6,343 slums in NCT Delhi
Also read: One mass shooting every day: why the US must wake up & implement gun control
Also read: Made in India: The eco-boom story no one is looking at