PM Modi's 10 important instructions that every Indian should know amid coronavirus outbreak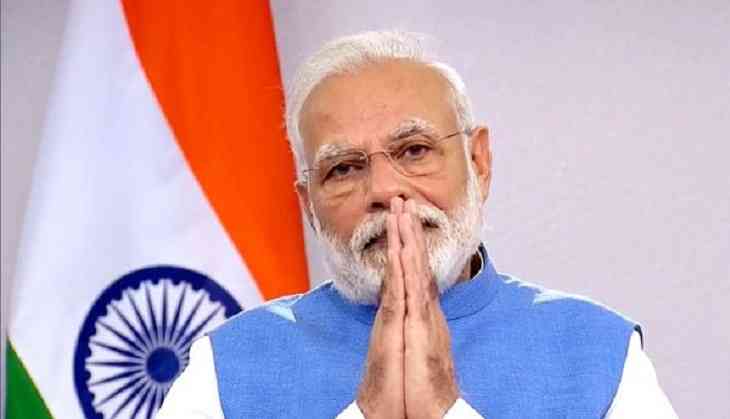 Prime Minister Narendra Modi on Thursday made an important appeal to all Indian amid coronavirus outbreak, He called for Janta curfew on March 20 (Sunday) from 7:00 am to 9:00 pm. In his address, PM Modi asked all Indians to stay indoors as much as possible to avoid getting infected.
PM Modi said that the world has never seen such kind of virus that has killed several lives across the globe.
"Even World War I and II did not affect as many countries as coronavirus has done," Modi said in a national broadcast.
PM Modi asked people to sacrifice some weeks of their works by staying inside the home. He also added in his statement that coronavirus has no cure yet, the only way to stay safe is to stay indoors.
Know what other important points that PM Modi said in his speech:
PM Modi announced Janata Curfew on March 22 (Sunday) from 7:00 to 9:00 pm.
Asked all senior citizens between 65-70 to stay at home.
Social distancing is important and effective. PM Modi asks people to stay at home—work from home to the extent possible.
Give your 5-minutes on March 22 at 5 pm to thank people like doctors, medical personnel, cleaning staff, for their service during this outbreak.
I ask local administration to clap and ring bells at 5 pm on March 22 as a form of gratitude to the workers who are fighting the coronavirus: PM Modi.
PM Modi said that no cure has been found nor any vaccine to fight against this virus.
PM Modi also requested people not to go to the hospital for routine check-ups until unless it's important.
In a bid to control the economic challenges that are arising due to coronavirus, the government has decided to form COVID-19 Economic Response Task Force under the finance minister.
PM Modi asks people to avoid panic buying, says they should not hoard essential items like food and medicine
"I request all people in the country to get out of the house only when it is extremely necessary, try and do all work from home
Also Read: After PM Modi announces 'Janta curfew', Twitter fills with miscellaneous reactions