PM Modi, Rahul Gandhi lose Twitter followers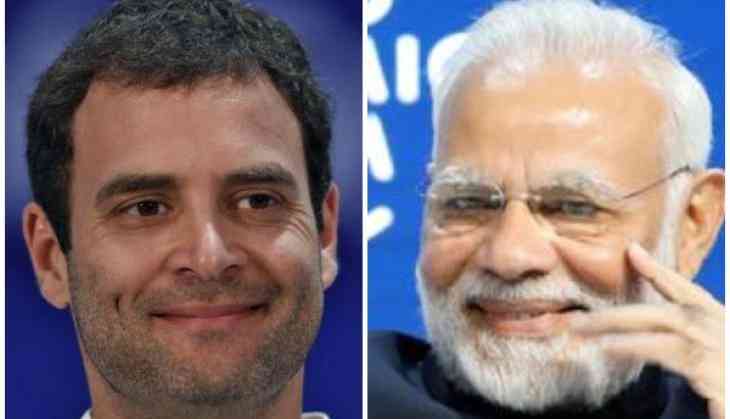 Prime Minister Narendra Modi and Congress President Rahul Gandhi, among others on Friday lost thousands of Twitter followers after the micro-blogging site deleted several suspicious and inactive accounts.
Prime Minister Modi, according to socialblade.com, lost 2, 84,746 followers and currently has 43.1 million followers.

The Congress President, on the other hand, lost 17,503 followers. He currently has 7.33 million followers on Twitter.
Other politicians who lost the followers are as follows:
-External Affairs Minister Sushma Swaraj - 74,132
-Congress leader Shashi Tharoor - 1, 51,509
-Trinamool Congress leader Derek O' Brien - 10,902
-Union Textiles Minister Smriti Irani- 41,280
Meanwhile, Twitter accounts across the globe saw a drop in their follower count as the micro blogging site removed "locked accounts" - accounts which have not validated their ownership.
"As part of our ongoing and global effort to build trust and encourage healthy conversation on Twitter, every part of the service matters," read its blog post.
It added, "This week, we'll be removing these locked accounts from follower counts across profiles globally. As a result, the number of followers displayed on many profiles may go down."
--ANI