Pay Commission windfall: peon to get Rs 18,000 a month, cabinet secretary Rs 2.5 lakh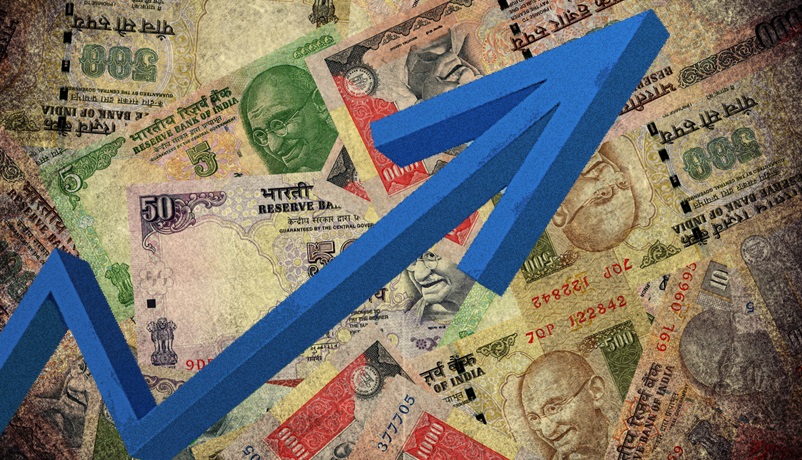 In its report to Finance Minister Arun Jaitley on 19 November, the 7th Central Pay Commission has recommended significant pay hikes for government employees.
Once approved by the cabinet, the revised salaries would be disbursed from January 2016. The revision is estimated to cost upwards of Rs 100,000 crore.
This will considerably squeeze the national exchequer, already burdened by the Rs 20,000 crore a year One Rank One Pension scheme for defence personnel.
While the pay revision is wonderful news for the employees, it raises several questions. Will it widen the fiscal deficit? Where will the money come from? What effect will it have on economic growth?
To get an idea about what is at stake, here are the highlights of the report.
Recommended overall increase in pay and allowances.

Pension has been hiked by 24%.

Currently, employees' salaries and allowances account for 1.86% of the GDP, while pensions account for 0.91%. That's adds up to 2.77% of GDP.

After the pay revision, it will be 2.84%-3.40% of the GDP, an increase of 0.09-0.65%.
Estimated cost of the pay revision in the fiscal 2016-17, over the usual expenditure.

Of this, Rs 39,100 crore will go to pay raises, Rs 33,700 to pensions, and Rs 29,300 crore to various allowances.

Of the 102,100 crore, the general budget of 2016-17 will provide Rs 73,650 crore while the rest will come from the railway budget.
Increase in the share of the revised pay, allowances and pension, or PAP, in Revenue Expenditure.

Currently, 18.51% of Revenue Expenditure goes towards PAP.

The projected rise is lower when compared to that of 6th Pay Commission CPC - 6.32%.
Revised pay per month of cabinet secretary grade officials, the highest grade in the salary structure. This is five times higher than what parliamentarians get.

Currently, such officials get Rs 90,000 a month. This means they will get a raise of about 177%.

Salary of Apex Scale officials - state chief secretary, union secretary - will increase from Rs 80,000 to Rs 2,25,000.
Revised minimum pay per month for a central government employee.

Currently, the minimum pay ranges from Rs 4,440 to Rs 7,440. The raise, thus, is over 100%.

House Rent Allowance of all employees will increase by 139%.

52 different allowances will be scrapped. But gratuity will increase from Rs 10 lakh to Rs 20 lakh.
Total number of people who will benefit from the pay revision - 47,00,000 current employees and 52,00,000 pensioners.

India has about 139 central government employees per 100,000 people, much lower than the US' ratio of 668.,
This figure represents, perhaps, the only bad news for employees in the 7th Pay Commission report.

Currently, the employees get a 3% pay increment annually. This remains unchanged.
The biggest concern about implementing the Pay Commission's report is that it can widen the fiscal deficit - 4% of the GDP in 2014-15.
Questioned about this, Finance Secretary Ratan Watal told the media, "There are challenges but we will face them. It's not going to have an impact this fiscal. By the time it's implemented, it goes into the next financial year, and our growth prospects are good, our economy is pretty robust, we will handle this."
The answer then lies in how the economy performs in the near term.