Paradise Papers leak could singe more than just a few Indian media houses
Catch Team
| Updated on: 7 November 2017, 20:39 IST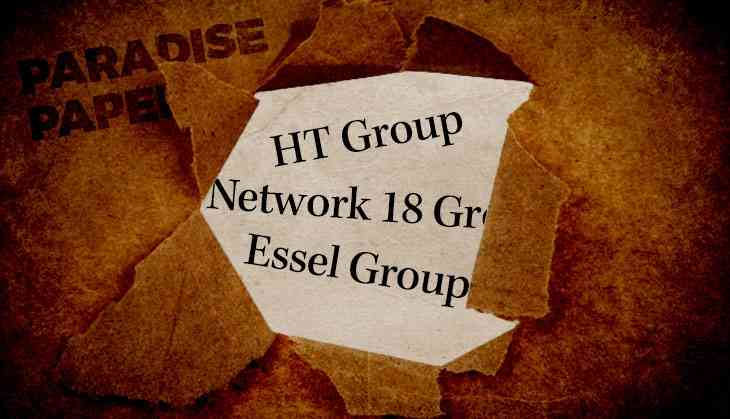 Leaks from Bermuda-based law firm Appleby could singe more than just a handful of Indian media houses.
The Paradise Papers seem to have details of how media groups including Zee, Hindustan Times, News18 and Sun TV have invested in offshore companies. NDTV, too, which is battling charges of impropriety, had to issue a clarification on its dealing with Sun Direct. The flow of funds to Sun Direct have been at the centre of the investigations in the Aircel-Maxis alleged corruption case.
According to the report by the Indian Express, the India partner of International Consortium of Investigative Journalists (ICIJ), all of these media houses sought help from Appleby, the firm which specialises in offering ways to hide wealth in offshore companies, or to sidestep tax laws of the host countries.
It may not necessarily be illegal or criminal conduct, but these companies would come into the arc of the investigation announced by the Finance Ministry which would look into the legality of these transactions.
Following the money trail
The Hindustan Times for example, according to the report, set up Go41.com (Bermuda) Ltd, through HTBC Ltd which has its office in Mumbai and two other firms. HTBC is owned by HT Interactive Media, which in turn shares its address with the holding company of the newspaper at the HT Building at Kasturba Gandhi Marg in the heart of the Capital. Shobhana Bhartiya, the owner of the HT Group and son Priyamvrat Bhartiya are listed as directors of both Go41.com and HTBC Ltd.
Interestingly, the HT's annual report, according to the Indian Express, "shows that in the financial year ended October 31, 2003, Go4i.com (Bermuda) registered a loss of USD 701,634 (Rs 3.15 crore), and of USD 861,265 (Rs 4.1 crore) in the previous year." But, it does not have details of the business and the revenue of this company over this two year period.
Zee, founded by Subhash Chandra, the Rajya Sabha MP from the ruling BJP who continues to be its non-executive chairman, is another big name on the list. Appleby documents say that the law firm was both helping it and still wary for Chandra allegedly lied about a pending criminal investigation.

Documents reported by the Indian Express say that offshore companies of the Essel Group promoted by Chandra, through complex web of transactions were raising funds to repay debt and finance Veria Lifestyles, owned by Chandra but not part of the Zee group. Documents show that promoter shares of Zee Entertainment Enterprises Limited (ZEEL), were pledged for a "$62-million loan was taken from Credit Suisse "to finance existing offshore promoter debt" in 2013."
According to Indian Express, "BSE records of disclosures made by ZEEL regarding pledging of promoter shares since February 2012 do not include this pledging of 46 million shares in 2013."
Veria, said to be a Wellness group, including a lifestyle channel was funded by several companies associated with Chandra since its inception in 2002.
But "in 2014, Appleby noted that, following an increase in share capital, nine shares of Veria International Limited were issued at $1 per share with a premium of $10 million per share to Pan India Network Infravest Private Limited where Subhash Chandra owned 74.65% and his wife Sushila Goenka owned 25.35%."
Interestingly, in 2015, Appleby's top-brass refused when Barclays, beside asking about the real ownership of Veria, "sought a certificate from Appleby that the firm was "unaware of any activities" on the client's part which led them to "suspect that the customer is or has been involved in criminal conduct or money laundering", as per the Indian Express report. This was because of the chargesheet against Chandra and other Zee News editors in the Jindal blackmailing case.
Documents from the law firm also detail the four offshore companies formed by Raghav Bahl, the former promoter of Network 18 when it entered into an agreement with Viacom.