Pakistan's role in disturbing communal harmony in India exposed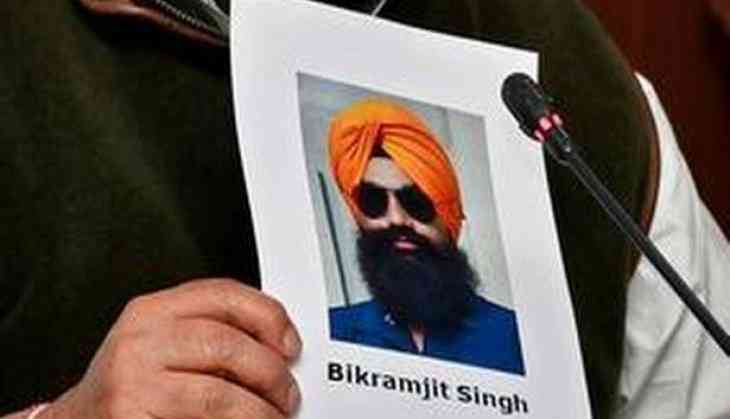 Pakistan's malicious attempt to disturb communal harmony in India has been exposed again with the arrest of 26-year-old Bikramjit Singh alias Dhariwal Baggey, an operative of Khalistan Liberation Force (KLF), for his involvement in Amritsar grenade blast.
On November 18, two men on motorcycles threw a grenade at a Sikh religious gathering of about 250 people in the holy city, killing three and injuring around 20 others.
Bikram has given significant information indicating that the grenade was provided to the assailants by one Happy in Pakistan.
Happy a.k.a. Harmeet Singh Happy is the chief of Pakistan based Khalistan Liberation Force, who had earlier masterminded the conspiracy to carry out the targeted killings of political leaders and workers, including a Christian Pastor in Ludhiana and Jalandhar two years ago.
Sources reveal that Harmeet Singh carried out such attempts in active participation with Pakistani establishment and the spy agency, ISI.
The recent attack on Nirankari Bhawan is yet another attempt by Pakistan's ISI to disturb peace in Punjab and create communal tension.
Pakistan has been using such tactics as an attempt to revive pro-Khalistan propaganda as it continues to face defeat in Punjab and rest of India.
ISI indeed has been pumping millions of dollars for reviving the Khalistan movement in India and has been carrying out numerous activities to mobilise the Sikh community through 'Sikhs For Justice', a pro-Khalistan organisation based in the West.
Sikhs For Justice, after witnessing the massive failure of their Referendum 2020 campaign in London, has become more impatient as they are now desperately trying to mobilise the youth of Punjab to take up arms for the ISI-funded campaign.
It was only a few days ago when Punjab Police had thwarted a major pro-Khalistan module by arresting Shabnam Deep Singh, who was carrying out operations for Sikhs For Justice. The arrested terrorist was planning to attack police stations and crowded places during the festive season.
The Punjab Police recently arrested two other people who were affixing pro-Khalistan banners in Amritsar and the duo confessed about being paid by Sikhs For Justice to carry out the job.
Sikhs for Justice have been leaving no stones unturned to disturb the communal harmony and peace that exists in Punjab for decades.
But they are aware that their desperate attempts will yield them nothing and that's why they have started targeting innocent people in the name of their satanic movement.
-ANI