OROP demand grows: now police and paramilitary veterans line up protests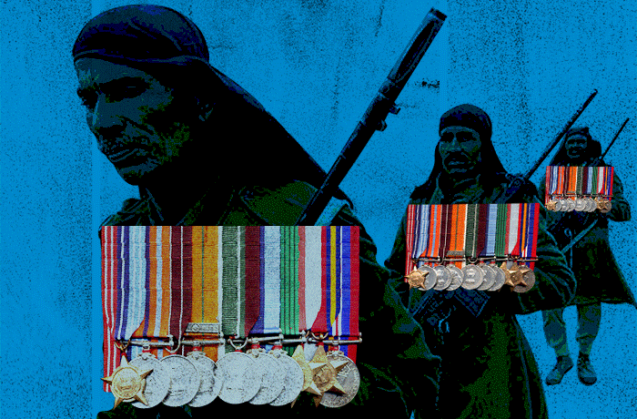 The demands
The govt recently gave in to ex-servicemen\'s demands for One Rank One Pension
Now, former police and paramilitary personnel also want OROP
Some associations are planning a protest at Jantar Mantar next month
The justification
Police veterans say their annual casualties are far greater than those of service personnel
They also point to the long working hours and lack of holidays, especially on festival days
Senior paramilitary officers say they are posted in harsher conditions than the armed forces
They too say their casualties are much higher than those in the services
By giving in to veteran servicemen's demand for One Rank One Pension, the government seems to have lit a fuse for more uprisings.
Now, former paramilitary and police personnel are demanding OROP too. It is learnt that both sets of personnel have independently made representations to the Seventh Pay Commission in this regard.
They've based their arguments on their long and strenuous working hours, and on the number of officers who've sacrificed their lives in the line of duty. On both these parameters, paramilitary and police organisations claim to have a stronger case than ex-servicemen.
Read more: Whistle blow: why OROP in the armed forces will be disastrous
The police case
According to an association of former IPS officers, police personnel who retired in 2006 draw a lower pension than junior officers who retired after this year.
The association argues that 4,000 police personnel died and over 3,500 were injured in the line of duty in 2013 alone. In 2014, more than 3,000 police personnel died. This is a huge number when contrasted with casualties that the defence services have suffered - 201 soldiers and officers were killed between 2012 and 2015 (till 3 August).
Police officers also highlight their contribution towards the nation in the form of cases they have registered and people they caught in just one year - in 2013, 66,40,378 fresh cases were registered and over 74,20,000 people were caught for various crimes.
Based on a study, the association has also argued that policemen work for 12-13 hours a day, and that only 7.85% of policemen in some units are able to take leaves on festivals. This is why, they argue, personnel should be paid 100% of their salary for every hour worked, while officers should get 10% of their pay for every hour worked.
Read more: Govt announces OROP, but leaves many unanswered questions
The paramilitary argument
On the other hand, former central paramilitary forces personnel argue that they are posted in harsher conditions and for longer durations than the armed forces. In addition, the casualties they suffer are substantially higher than the defence forces' casualties.
The association for central paramilitary forces (CPMF) claims that since independence, while the Army has lost 22,500 soldiers, CPMFs have lost 33,000 of their personnel.
"In the last 10 years, 32 of our gazetted officers have died. The CRPF alone has lost 19 gazetted officers and 1,000 non-gazetted soldiers in the last 10 years in Naxal-affected areas. About 7,500 of its personnel have been maimed for life and 6,500 have died due to serious illnesses. You tell me, why not us?" asked VS Pawar, former inspector general, CRPF.
Police & paramilitary personnel argue that their conditions of duty are harsher than armed forces'
Pawar is also the president of an umbrella body of CPMFs, the National Coordination Committee of ex-CPMFs Welfare Associations.
He adds, "Forget about any parity in the pay. Our soldiers who die on duty don't even get the status of martyrs. We are told that a definition of the status still has to be modified for our supreme sacrifice to be given the respect of martyrdom."
Pawar says he's made several presentations to the Prime Minister's Office, the Home Ministry and a Parliamentary standing committee, demanding a revision of pay scales for retired paramilitary personnel. But nobody has heard their plea yet.
"CPMF veterans don't want to come out and demonstrate like Army veterans did. But there are associations that are coming to Jantar Mantar next month to stage a protest. And then it could snowball into huge protests just like the one Army veterans carried out," Pawar said.
Consensus building
Ajai Raj Sharma, who served as director general of the Border Security Force and was also commissioner of the Delhi Police, agrees with Pawar.
"There is no good reason for OROP to be denied to paramilitary forces if the armed forces have been granted it. Just because paramilitary forces have remained disciplined and haven't made a spectacle of their demands so far doesn't mean the government should ignore them. Let's not forget the conditions they work in and the sacrifices they make," Sharma said.
Prakash Singh, a retired IPS officer who was chief of the Uttar Pradesh Police and the BSF and is known for his work on police reforms, advises former soldiers to wait and watch.
"Yes, there is a thought on these lines. But let us not jump the gun before claiming that we want what the armed forces have got. We still don't know the deal they have got. The details are still not clear. So let us wait for sometime to get more details and then we'll see," he said.
EN Rammohan, another former BSF DG, agrees on the principle of granting OROP for CPMFs, but advises caution.
"The demand for OROP is justified. Certainly, there is ground for paramilitary personnel to ask for it. After all, if it is given to the Army, Navy and Air Force, why should it be denied to the paramilitary? But then, it is a Pandora's box. We have to be fair and see whether the government has the money to grant OROP to us," he said.
Watch: OROP: all-you-need-to-know video explainer as the issue takes centrestage