Opposition disunity, CBI action against partymen hits Mamata's note ban campaign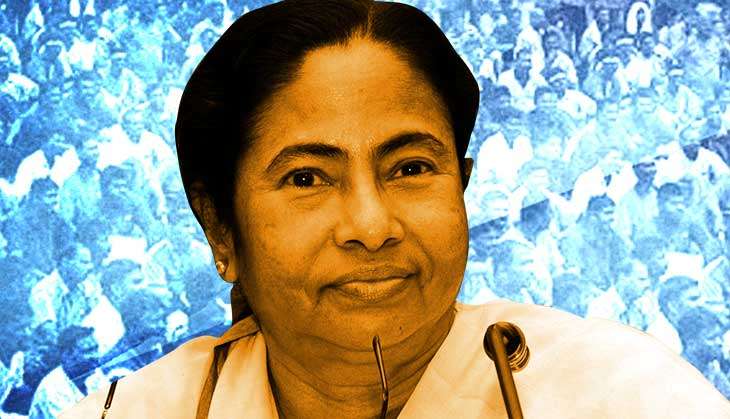 Fifty days into demonetisation, Trinamool Congress chief Mamata Banerjee's effort to unite opposition parties against the exercise is faltering.
Most of the regional parties that initially lent support to her campaign against the Modi government have lately drifted away. And with the CBI summoning two senior leaders of her party - Sudip Bandyopadhyay and Tapas Pal -- as part of its investigation into the Rose Valley chit fund scam, the Bengal chief minister is expected to be more cautions before raising the pitch against the BJP.
That Mamata's bid at forging opposition unity was coming to little became evident when she was the only major opposition leader to turn up alongside Rahul Gandhi at the joint "opposition" press conference against the note ban in New Delhi recently. The leaders of most other key opposition parties - SP, NCP, BSP, JD(U) and AAP - stayed away.
Senior Trinamool leaders claimed the opposition parties have failed to come together on one platform against demonetisation because "no party is willing to give another space to be at the forefront of the campaign". Then, there are other "glitches" as well.
Also Read: Bengal: ED raids cooperative banks, finds discrepancies in Jan Dhan accounts
For example, Lalu Prasad of the RJD is unwell, one Trinamool leader noted, and Mamata is waiting for him to get better "so he could join the movement against demonitisation". Similarly, Delhi Chief Minister Arvind Kejriwal of AAP is reluctant to join any platform that includes the Congress "although he does not have any problems in joining hands with the Trinamool".
"Now, most of the opposition parties are protesting against demonitisation in their own ways and so it will be a challenge for Mamata to project herself as a leader on the national level," rued a Trinamool leader.
The BJP, understandably, is elated at the opposition's failure to unite against the note ban. "The opposition parties are frightened by the move taken by the prime minister and so they are thinking of putting up a united front against it," said BJP national secretary Rahul Sinha. But it was not coming through, Sinha added, despite their best efforts.
Political analyst, however, believe that the Trinamool's effort hasn't been for nothing. The party may not have united the opposition, but it has emerged as a key player in the demonetisation debate. But now it needs to play its cards right.
"The Trinamool needs to be more cautious as it raises the pitch against demonitisation now that other regional parties have not joined the common platform," said political analyst Prof Amol Sarkar. "Also because the CBI is going after some Trinamool leaders for their alleged role in the Rose Valley and the Saradha chit fund scams."
Also Read: Bengal snubs Modi govt, says no to cashless payment in PDS