Oommen Chandy has 2 lifelines left: High Court and high command
Catch Team
| Updated on: 14 February 2017, 5:31 IST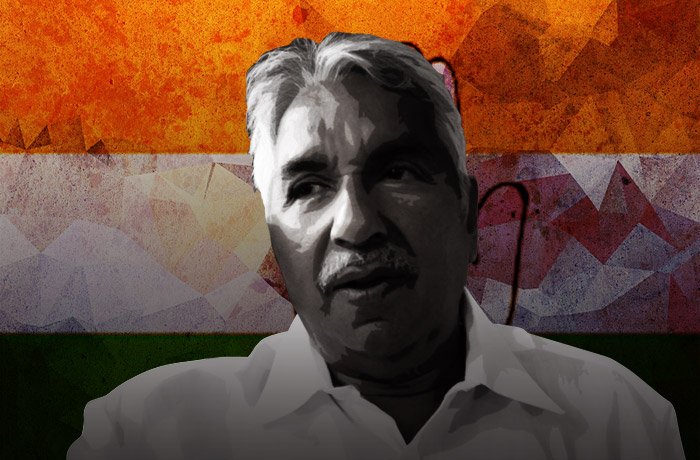 The Congress has a major forest fire brewing in Kerala. It's the sort of heat they can ill-afford with state elections coming up.
There is a direct allegation against Kerala Chief Minister Oommen Chandy of taking a bribe in the solar scam. However, he has flatly refused to resign and it appears that the Congress high command has decided to back him for the time being.
Chandy's arguments
Chandy had appealed in the High Court against a vigilance court order that an FIR be registered against him in the solar scam case. The Court has now granted Chandy a stay. The order of the vigilance court in Thrissur came after Saritha Nair, one of the accused in the scam, alleged that she had paid a bribe of Rs 1.9 crore to Chandy.
"If there is even an iota of truth in the allegations, I will quit public life," said an indignant Chandy. He feels that "his conscience is above political morality". But pleading one's conscience might not get the CM very far in a court of law.
Read- Solar scam: Accused claims she had given Kerala CM Rs 1.9 crore
Another argument that Chandy and his supporters often give is that the state has not lost a single paise in solar scam. Again, this argument doesn't hold much water. If a government official takes a bribe to issue a certificate, the state is doesn't lose money. But the vigilance department can register a case against such officials and prosecute them.
When the Chief Minister appeared before the inquiry commission on 25 January and recorded his statement for 14 hours, his supporters were confident that nothing would come out of it. But Saritha Nair's statement changed the course of the case.
There is only one way Chandy can come out of this mess, that is if the High Court stays the order issued by the vigilance court. If that happens, Chandy may be able to complete his term as CM.
Alternatively, he could also resign and call for an early election.
Congress divided
Chandy's problems stem not just from the case but also from factionalism within the Congress. His rivals within the Congress are smelling blood. The Congress high command has backed Chandy in the past but it's uncertain if they will continue backing him in the run-up to the elections.
The solar scam has exposed the divisions within the Congress: CM Chandy and power minister Aryadan Muhammed are in the dock. Both belong to what was known as the AK Antony group, now called the Chandy group.
This has come as a shot in the arm for their rival faction, that is associated with the followers of former Kerala Chief Minister K Karunakaran.
Chandy can breathe easy for now. High Court stays the vigilance court order
The leading figure in this group is Home Minister Ramesh Chennithala. Any move against Chandy works to Chennithala's advantage.
The Kerala Pradesh Congress president VM Sudheeran isn't part of either of the two groups. He has his own set of loyalists. He is believed to enjoy the backing of Congress vice-president Rahul Gandhi.
With the Congress weak and faction-ridden, its alliance partners the Indian Union Muslim League and the Kerala Congress are flexing their muscle. They may demand more seats in the upcoming Assembly elections.
Even if Chandy continues, he may have to concede a great deal to his rivals in the selection of candidates.
Opposition goes for Chandy's jugular
Opposition leader VS Achuthanandan and his party, CPI(M), have already demanded the CM's resignation.
"How can a Chief Minister remain in his chair when Vigilance registers an FIR against him in a bribery case. Solar scam accused Saritha Nair had given a statement before the inquiry commission that she had paid Rs 1.9 crore to the CM and 40 lakh to the power minister. Chandy and his cabinet colleagues have looted the solar scam accused. Now the Congress is going to fight the election with solar money," VS told Catch.
Also read- No booze is good news?: CM Oommen Chandy on prohibition, elections & more
According to him, the Left will not allow the Chief Minister to continue in power. "If he continues to remain in power, it's a disgrace to a literate state like Kerala," he added.
Ignominious end to a successful tenure?
When Oomen Chandy came to power in 2011 May, he had given new hope for Kerala. His political ratings rose within 6 months. Despite a slim majority, he managed the affairs in the government and the UDF with his warm smile and geniality. He was also able to win over a few MLAs from the Left fold and won all the by-elections with a comfortable majority.
"There was a time we thought that the Left would never come back to power in Kerala. But the solar scam and its aftershocks ruined Chandy forever. Now we are confidant that the Congress will be routed," a Left Front legislator told Catch.
Who is Saritha Nair?
41 year old Saritha Nair came to media glare after she was arrested in a cheating case in 2013. She had floated Team Solar Energy company in 2011 January along with her partner Biju Radhakrishnan.
They allegedly carried out a fraud of Rs 70 crores, duping several persons including NRIs. When she was arrested, the police tracked her call details and found that she was constantly in touch with the CM's office staff.
The Congress High Command has backed Chandy so far. But his detractors aren't giving up
Later three of his personal aides were arrested. Since then solar scam dirt hit the Chief Minister.
However, it is said that the evidence against Chandy is circumstantial. Nair has no documentary proof of giving a bribe to the CM. Also, she never made this revelation when she was in police custody or even when she was presented before the magistrate. So why has she chosen to accuse the CM now?
If Chandy had time to fight back, he would have done it brilliantly. But he only has 2 more months to control the damage. Earlier, he seemed to hope that the BJP- SNDP alliance would damage Left vote bank. But the local body elections proved that the alliance harmed the Congress more.
Even if he survives, the next two months are going to be difficult for Chandy.
More in Catch:
Solar Scam: BJP demands Oommen Chandy's resignation; Cong says no need for that now
Lutyens' lights: Delhi's dressed to kill tonight. We've got proof
The J&K deadlock: what Mehbooba wants from the BJP
The khadoos in Saala Khadoos doesn't win you over. Madhi does