Numbers are a proof! Rajasthan Patrika ranked amongst the top three trusted newspapers in India, says Survey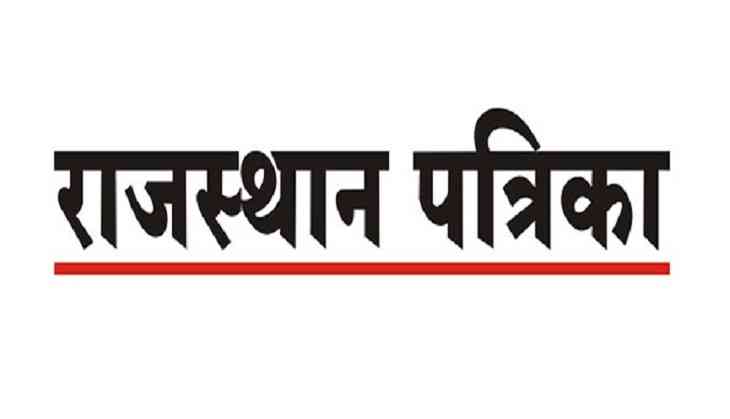 India's one of the oldest and the largest media conglomerates, Rajasthan Patrika was born in 1956 has all grown-up since then. The brand known for its credibility and reliability has a reach of about 10.9 million readers and as per a certified survey done by BBC-Reuters, Rajasthan Patrika has been rated amongst the top three most trusted newspapers of India.
There has been a relentless growth in the reach of the paper with total all-India readers over 1.09 Crore, having a key focus on Rajasthan, Madhya Pradesh, Chattisgarh, Ahmedabad, Surat, Bangalore, Chennai, Kolkata, Coimbatore, and Hubli. The Rajasthan Patrika is certified by the WANIFRA as having the 26th position among top 50 paid dailies in the world.
Talking about Rajasthan, Patrika has attained No. 1 position with having double the readers of its competitor Dainik Bhaskar and leading with 25 Lakh more readers in the state. The reputed Hindi daily has about 70% readers in Rajasthan who read no other Hindi daily than Rajasthan Patrika which brings it to No. 1 in sole readership.
If the numbers are compared with its competitor Dainik Bhaskar, Rajasthan Patrika has delivered 25.41 Lakh readers in NCCS A, which is 37% more than DB CORP. In NCCS AB, there are 44.85 Lakh readers more which is 33% more than DB CORP. If the data of NCCS ABC is considered, Rajasthan Patrika has approximately 44% more readers (62.73 Lakh) as compared to DB CORP.
The Rajasthan Patrika has scaled up extensively in states of Rajasthan, Madhya Pradesh, and Chattisgarh and has 86.4 Lakh male readers and 28 Lakh female readers, which makes up to 9.2 Lakh more than Dainik Bhaskar in the male category and 4 Lakh more in the female category. Rajasthan Patrika has registered 88 Lakh readers in NCCS ABC, which if compared to its compared to its competitor Dainik Bhaskar is approximately 10% more.
Rajasthan Patrika has not just grown geographically but also technologically as the organization is counted amongst media houses in India who adopted 360 degree integrated newsrooms and MOJO. Where Forbes has described the paper as, 'Keeping readers above advertisers,' New York Times has called it, 'Civic-minded hyper-local with large circulation.'