No Hindu exodus from Kairana: Minorities commission team contradicts NHRC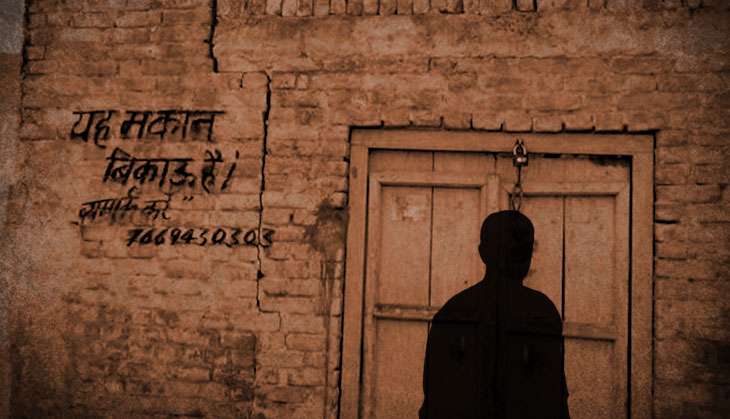 A two member team of the National Commission for Minorities (NCM) has submitted a report on Tuesday, explicitly stating that there has been "no unusual exodus of Hindus" from Kairana in Uttar Pradesh.
The report dismisses the controversial report of the National Human Rights Commission (NHRC) that blamed Muslims for the alleged exodus of Hindus from Kairana. Contrary to the NHRC report, NCM claimed the families that had shifted were following the usual migratory patterns in search of better opportunities.
The NCM team recently visited Muzaffarnagar and Shamli districts in Uttar Pradesh to assess the status of the victims of the communal violence of 2013 wherein they held meetings with district administration and various community representatives.
During the visit, the team met locals and top government officials in Muzaffarnagar, Kairana, Shamli and other areas where those who had fled during the 2013 riots have settled.
It was during their visit to Kairana when the issue of exodus was brought up. The alleged Hindu exodus is also being exploited by the BJP for electoral gains in the run-up to the 2017 Assembly elections.
The alleged exodus was first raised by BJP MP Hukum Singh and then repeatedly by top BJP leaders including party president Amit Shah.
Back then, Singh called Kairana a "new Kashmir" and alleged that more than 250 Hindu families had left the town after being allegedly targetted by the minority community.
The findings
The NCM report stated: "There seems to be no evidence of any large scale migration and we were assured that there were absolutely no unusual tensions amongst the local Muslim and Hindu communities. We were told that Kairana town has always had a majority Muslim population and that in the aftermath of the 2013 communal violence and the displacement of Muslims caused by it, around 280 Muslim household have settled here and that there is no unusual shift in the town's demography.".
Speaking to Catch, Praveen Davar, who was part of the NCM team, mentioned that according to the 2011 Census, Kairana town had a total population of 89,000 out of which 71,683 were Muslims and 16,320 Hindus.
"There has been no no demographic change as alleged by the NHRC. The town was always predominantly Muslim and 280 families don't change the demographics of a town," he said.
This report comes days after NHRC decided to place the findings of the Uttar Pradesh government and police on the exodus of 250 Hindu families from Kairana in UP before the full panel.