Kairana: Muslims rot in camps even as BJP builds up Hindu exodus narrative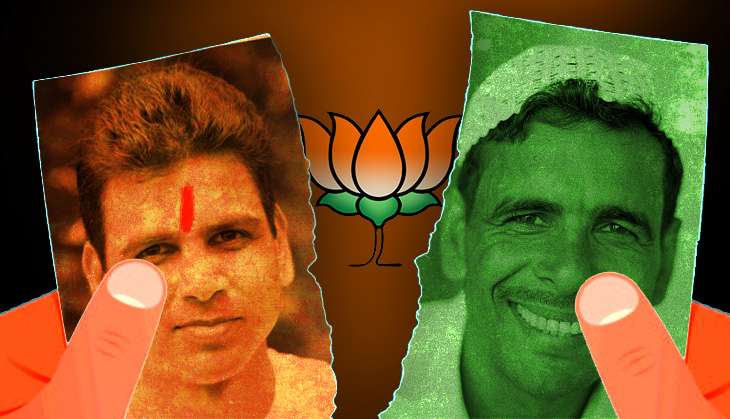 The strategy
BJP is claiming a Hindu exodus has taken place in Kairana (UP)
This is far from the truth on the ground
There has been migration, but the reasons weren\'t communal
The reality
Many Muslims displaced during the 2013 riots, still rot in camps
Hukum Singh is just flexing his muscle in the area
More in the story
The view from the ground
The real reasons for the migration
The Ayodhya and Ram Temple movement seems to have run its course as a poll issue. Love Jihad and Ghar Wapasi resonate no more. The law of diminishing returns might soon kick in with beef politics. But Muzaffarnagar riots and the aftermath that led to BJP sweeping the Uttar Pradesh in the 2014 general elections still holds promise for further exploitation. This explains the BJP's efforts to construct the Kairana exodus narrative.
BJP MP from Kairana and Muzaffarnagar riot accused Hukum Singh, who won in the wake of that wave in 2014, seems to have managed to create an issue out of thin air. The issue reverberated in the BJP national executive that was being held in Allahabad with BJP President Amit Shah repeating the charge of a Hindu exodus from Kairana. And the next day at a rally in the same city, it was further played up. As has been the pattern in recent years, Prime Minister Narendra Modi maintained a studied silence on the matter and limited his rhetoric to matters of "development".
Also read: What Hindu exodus! Kairana has always been peaceful
Still, in the interest of objectivity, it was necessary to be on Ground Zero and find out if there was any truth in these charges of around 350 families relocating to other places out of fear of Muslims that almost make up 80% of the population of the Kairana subdivision of Shamli district. Having had no recent history of communal strife, even when other parts of the Shamli district were afflicted by the riots in neighbouring Muzaffarnagar and Baghpat districts, this indeed sounded like a fanciful story.
Why did people migrate?
Anand Kochukudy
On Monday, we reached Shamli where most of the media have stationed themselves. We tried to talk to prominent people in Kairana and nearby villages. By then, a couple of national dailies and a few channels had already managed to find out that there were many discrepancies in the list with many of them having left more than 10-15 years ago. The district administration too managed to crosscheck around 120 of the names in the list and found that more than 50% of them had left Kairana more than 5 years back, a few of them were dead, and some were quoted saying they had migrated for better opportunities, work and school facilities (Indian Express, 14 June 2016). The breakdown of law and order, which is an issue almost everywhere in Uttar Pradesh, was a problem in Kairana as well but less so after a dreaded gang of 25 headed by Mukim Kala was put behind bars since last year. The 14 murder charges against him comprised 3 Hindus and 11 Muslims.
We spoke to a lot of people from both communities and almost nobody had any tales of bullying or harassment to narrate. Even the ones that claimed that there was some truth in Hukum Singh's allegations, can't spell out any particular incident that had vitiated communal harmony in the area. It was post 2011 after Shamli district was carved out of Muzaffarnagar district that many people had migrated 12 km away from Kairana to avail better facilities in Shamli. Other popular reasons for migration include the lack of industries, jobs and opportunities and even the shortage of power supply in Kairana. We also learned that the Hindu Gujjar community (Hukum Singh is one among them) here throw their weight around despite being much fewer in number.
While the atmosphere is sought to be vitiated in the run up to the assembly election in 2017 that would polarise the electorate and give a definite advantage to the BJP, we felt it was necessary to visit and check the status of many refugee camps that had come up in villages around Kairana and Shamli in the aftermath of the horrific riots that took place after the Mahapanchayat on 7 September, 2013. Over 60,000 people were displaced in the riots and 62 were killed. While the Uttar Pradesh Chief Minister Akhilesh Yadav had claimed a year back that the Malakpur camp was demolished and the people were rehabilitated, that is far from the truth.
On 4 April, 2015, the district administration along with the police had demolished and forcefully evacuated people from the Malakpur camp in Shamli district without providing any alternative accommodation or place to stay. Since they do not hail from the eight villages that were the epicentre of the riots in Muzaffarnagar, they were not compensated and never got rehabilitated.
Also read: Hukum Singh vs Sangeet Som: Is a turf war damaging BJP's Kairana 'exodus' narrative?
A large number of those Muslim families, around 300 in number, including small kids are living in inhuman conditions in Taveri khurd, a village 10 km from Kairana in makeshift shanties with tarpaulin roofs without any protection from the scorching sun and the harsh winters. It is a sad existence and they are left without any hope to live on and their kids do not go to school. The media do not cover them anymore. The administration did not provide them anything. They have been uprooted from their villages and do not dare to go back there out of fear of the Jats. We encounter mostly women, kids and elderly men as the men folk are working for daily wages in nearby cities like Karnal and Panipat.
Anand Kochukudy
Hukum Singh's gameplan
On Tuesday, we also visited a village named Akbarpur Sunethi, with a population of 5,000 where another refugee camp is located. We were told by the Sarpanch, Mohammed Dawood that a fact finding team setup by the BJP under Hukum Singh would visit the village the next day. The people in this camp had originally taken shelter in a poultry farm that we was located a few hundred metres away. The camp has been divided into two sides and a charitable society in Delhi has constructed some 30 odd rooms for the families who have no chances of going back in land that has been donated to them by the Sarpanch and the others through his efforts.
Right opposite to them, many families live in makeshift shacks waiting for their turn to shift to the rooms under construction. Many people complained to us that the construction is held up indefinitely for some reason. Here too, the people live in miserable conditions. We learned that there are more villages like Bucha Khedi and khurgan in nearby areas where these camps exist.
While the MP, whose constituency encompasses all these villages in Shamli and Kairana, has offered these people no succour at any point since he was elected a couple of years back, he has created an issue that would further polarise the society instead of integrating the communities. Even as Hukum Singh has made a half-hearted retraction on the "Hindu" terminology, he is unapologetic and sticks to his stand and the matter is far from closed. It is rather unfortunate that we live in times where politicians can instigate riots and then go on to reap the rewards at the hustings.
The term "Mini-Pakistan" that was being liberally thrown around is used in many states for any locality where Muslims comprise the majority. Despite the overt harmony on display, many people seemed rather bitter from the inside and it wouldn't come as a shock if one small incident spirals out of control in these parts of Western UP.
Also read: Kairana: Fact-finding teams find little sign of Hindu 'exodus'