Nitish Kumar caught in plagiarism row, Delhi HC imposes Rs 20,000 fine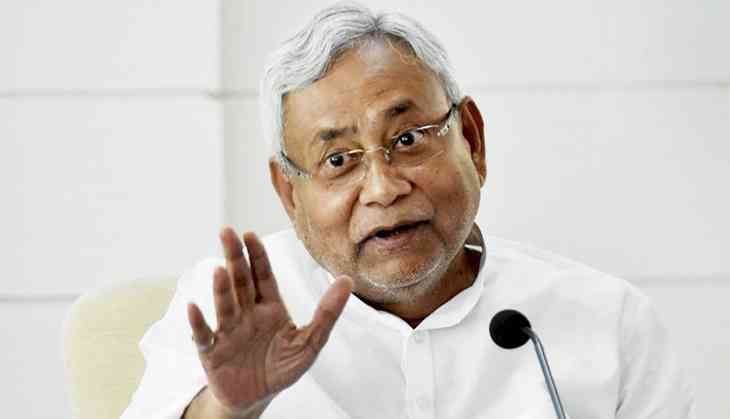 The Delhi High Court has dismissed Bihar Chief Minister Nitish Kumar's plea to remove his name as a defendant in a lawsuit on copyright violation filed by a former JNU scholar. The court has instead imposed a cost of Rs 20,000 on Nitish.
In his lawsuit, Atul Kumar Singh, a former JNU student, alleged that a book 'Special Category Status: A Case for Bihar', published by the Asian Development Research Institute (ADRI) through its member secretary Shaibal Gupta, and endorsed by Nitish, is a plagiarised version of his PhD research work.
The Bihar Chief Minister said in his application that he had no direct or indirect association with other defendants, and that he had only endorsed the book and not authored it.
Joint Registrar Sanjeev Aggarwal, while passing the order on Wednesday, observed the application was a 'sheer abuse of process of the law' as the plaintiff (the scholar) was entitled to choose the defendants against whom he has a 'cause of action'.
More than just 'embarrassment'
Nitish's lawyers said no cause of action was made out for instituting and maintaining the suit, insisting he has been impleaded with a 'malafide' intention to cause embarrassment.
The Joint Registrar turned down Nitish's contention, and noted in his order that two JNU supervisors of the scholar had certified his work as original, and that it was released on 14 May 2009, a day before the book in question was released. The chief proctor of JNU from 2006-10 is also party in the matter.
Singh's counsel Monika Arora and Kushal Kumar had contended that Singh had attended the varsity for the last time in 2013, therefore the university had no role in the matter as of today.
The JNU administration and faculty did not want to comment on the issue when approached by Catch.
The Joint Registrar said: "The facts are cumulatively sufficient to give right to sue to the plaintiff (Atul Kumar Singh) against defendant No.1 (Nitish Kumar). These are sufficient grounds to sue Kumar. Therefore, Kumar is both necessary as well as proper party to suit, as in his absence, no effective decree can be passed in the present suit. Further, presence of Gupta is necessary in order to enable the court to effectually and completely adjudicate upon and settle all disputes in the suit. The present interim application (by Nitish Kumar) is sheer abuse of process of law. Same is dismissed with cost of Rs 20,000."
The counsel for Nitish Kumar said the order will be challenged before an appropriate bench of the High Court.
Besides Nitish, the complainant has claimed damages totalling Rs 25 lakh from the defendants, including Gupta, ADRI and its sister concern, the Centre for Economic Policy and Public Finance.
What the plaintiff says
On his part, Singh told Catch: "Nitish Kumar cannot get his name deleted as defendant, as it had been filed purely on the grounds of privilege of his office. He has endorsed the book, and even wrote an introduction for it. I can't talk about the matter further, as the matter is sub judice. But I am glad the court is doing its job."
Singh said since the subject of his research involved conducting an economic survey, he got in touch with the ADRI. He claims that initially the book was shown to be authored by Nitish Kumar, but when Singh complained about it, the ADRI brought out a fresh version which was shown to have been only endorsed by the Bihar Chief Minister.
Singh has also alleged that Gupta played a pivotal role in illegally transferring his research work to the Bihar government.
Singh belongs to Bihar's Saran district, and even contested Lok Sabha elections from Chhapra constituency in 2004 as an independent candidate.
Once the pleadings involving recording of evidence, framing of issues and cross-examination are completed, the matter will be referred to a judge for final adjudication.