New education policy wants to restrict campus politics, increase budget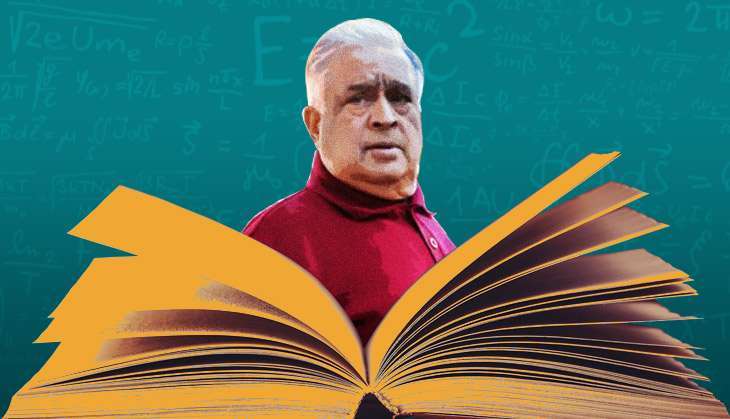 The notification
The TSR Subramanian committee sent a notification to the HRD ministry on 30 April
It has given its recommendations for a comprehensive new National Policy on Education
The ministry has not put the policy document in the public domain yet
More in the story
How the policy plans to curb campus politics
What it thinks about the budget allocated to education by Central and state govts
What reforms it plans to bring about in teacher recruitment, schools and colleges, and vocational training
On 30 April, a committee headed by TSR Subramanian sent a notification to the Ministry of Human Resource Development (HRD).
The committee was given the task to prepare a new National Policy on Education for the country and, suggest measures to improve the sector. It acknowledged that education has been given a low priority by both Central and state governments so far, judging by the budgetary support provided. And so, it has made various recommendations to improve the state of education in India.
The policy document has not yet been made public by the ministry, but Catch was able to access it. We found that the committee has only made recommendations so far, and is silent on how to implement them. It states that once the ministry approves its recommendations, the implementation process will follow.
Here are some key takeaways from the policy:
Campus politics
In a bid to prevent more JNU-like incidents, the policy proposes a restriction on 'political and other distractions on university and college campuses'. It recommends that "educational institutions should not be allowed to become political arenas to settle national rivalries". It seeks to find a balance between free speech and freedom of association and the primary aim of institutions - that is, to pursue education.

The committee proposes better implementation of the Lyngdoh Committee report, which was accepted in 2005 by the Supreme Court. This report sought to restrict activities that could potentially disrupt academic activities. The new policy also recommends restrictions on the period of stay of students on campuses, based on academic benchmarks.
Budgetary allocation
The Education Policy of 1992 had recommended 6% of the GDP as the norm for the national outlay on education, while the actual expenditure hovered around 3.5%, the committee states. It suggests an urgent increase in outlay and expenditure on education, to meet the new challenges in the education sector, and increase the outlay to 6%.
New tribunals and think tank
The policy wants to establish education tribunals, mainly to deal with service-related matters like the working conditions for teachers. These will also look into administrative decisions, and would be headed by retired high court or district judges.

The HRD Ministry should be aided by a high-quality think tank called the Standing Education Commission, which would evaluate and interpret policies and programmes and provide guidance to the ministry. It should also bring out a National State of Education report once in two years.
New recruitment system
The policy recommends the creation of an Indian Education Service. Persons from the service could occupy higher level policy posts at the Centre and in the states. It recommends recruitment through the UPSC.
The Centre and state should formulate transparent and merit-based norms and guidelines for the recruitment of teachers, principals and other academic cadres. Positions of headmasters and principals should be filled up as per Right to Education norms.
Teacher recruitment
The policy recommends an intergrated BA/B.Ed course, rather than a one-year B.Ed course that currently exists, to improve the quality of teachers and encourage students to make a career choice in favour of teaching.
A Teacher Entrance Test should be made compulsory for all teachers.
For all existing teachers, there should be a compulsory training period of five years. Teachers should also be made accountable in case they don't achieve pre-designated "learning outcomes" of each class.
The report recommends compulsory licencing or certification of teachers in schools, with a provision for renewal every 10 years, based on independent external examination.
Electronic connectivity
The policy says implementing Information and Communications Technology (ICT) should be made a critical part of the education system. This would mean providing skills to teachers and students on using computers and the internet, and using them in the classroom to aid teaching.
Using the ICT, teacher absenteeism should be checked and curbed. There should be adequate punitive measures in such cases.
Schools, no matter how remote, should be given electronic connectivity. For this, 2.5 lakh gram panchayats should be connected to hotspots.
For weaker sections
The policy intends to provide special academic and other support to children from socially and economically weaker sections, as well as the disadvantaged, especially at higher grades.
The rights of economically weaker schools should be applied to aided and minority (linguistic and religious) schools.
It recommends special training programmes for teachers, in order to equip them to handle children with special needs.
School reforms
The policy seeks to consolidate the existing school system. It suggests that schools with low enrollment and inadequate infrastructure be converted to composite schools, merging two or more schools for better infrastructure and teacher availability.
It wants to withdraw the no detention policy, which ensures that no child shall be held back for failing examinations up to Class VII, when she is approximately 14 years old. The policy recommends that the no detention policy should be in place till Class V when the child is 11 years old, while in the upper primary stage, the system of detention should be restored, along with providing remedial coaching and at least two extra chances. This would require an amendment to the RTE act. If the students fails in the second chance, she should be provided alternate opportunities like a vocational stream. (This is in contradiction to the policy's previous argument of mainstreaming vocational education, and not just making it an alternative).
It wants to implement a continuous evaluation process for students, rather than evaluating them through one examination. This would include classroom participation and periodic tests, and does not focus on rote memory. Also, a national-level test open to every student post Class VIII, to replace the existing examination pattern that puts a lot of stress on Class X and Class XII boards.
The policy recommends that mid-day meals should be extended to secondary schools. This is necessary, as levels of malnutrition and anaemia continue to be high among adolescents.
It suggests rolling out a national programme of regular periodic check-ups of all school children, through well-equipped mobile vans, which can undertake basic diagnostic tests with real time connectivity to a bank of doctors.
It also wants to include yoga in both private and public institutions, and encourage it as part of the schooling process.
College reforms
The policy states that the UGC Act must be overhauled, with the creation of a separate law for the management of higher education.
It wants to ensure that the appointments of university vice-chancellors is depoliticised. Central and state governments have to come together and agree on a common agenda of academic eminence and leadership qualities for vice-chancellors.
It recommends a better university and college accreditation system, that would weed out private institutions that run on ill-equipped and unqualified staff.
The policy wants to create one hundred new educational centres, both public and private, which focus on research and innovation in various fields.
In addition, it wants to encourage top global universities to tie up with Indian universities, to avoid brain drain.
A National Fellowship Fund should be created, in order to support tuition fees, learning material and living expenses for about 10 lakh students every year. The scholarships from this fund are to be made available to students belonging to economically weaker sections, especially those below the poverty line.
A unified national-level examination should be introduced for admission to each type of professional course. It should be carefully designed and students should be given the facility to prepare for it and apply at their own convenience. This would mean one common medical or engineering exam.
Vocational education
The policy wants to go a step further than the National Skill Development and Entrepreneurship Policy 2015, with a focus on vocational education. It recommends increasing workshops, trainers and industry linkage. It also wants to initiate vocational education from Class VIII.
It says schools with adequate infrastructure and land will be utilised to set up formal vocational skill centres, and offer training programmes that run post school hours and suit the needs of the industry.
Edited by Shreyas Sharma
More in Catch
National Education Policy recommendation report submited to MHRD
Students won't learn anything without the pass or fail education system
Counterpoint: Tough exams, heavy bags, jhaapads do not good pupils make