The 2005 nightmare is back: Chaos hits Mumbai as heavy rains lash the city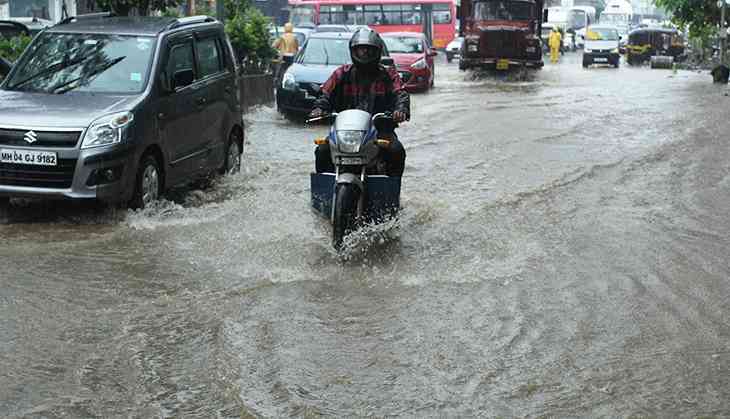 Water-logging following the heavy rain at Gladys Alvares Road, Vasant Vihar in Thane, Mumbai, India (Praful Gangurde/Hindustan Times via Getty Images)
For two days, Mumbai has been lashed by incessant rains. Life has come to a near standstill as trains and buses are no longer plying in many areas.
Images of cars and other vehicles submerged in several inches of water have inundated social media. Operations at Mumbai airport have also been suspended for some time due to low visibility.
More so, the hashtag #RainHost is being popularly used in the city as residents are offering their homes to strangers to get some respite from the rain.
The Brihanmumbai Municipal Corporation (BMC) and Mumbai Police have also issued an advisory, asking citizens to not step out, unless absolutely necessary, in the next 24 hours.
Maharashtra education minister Vinod Tawde told PTI schools and colleges to remain shut on Wednesday in view of forecast of heavy rain.
Incessant rain
As the financial capital stopped in its tracks, no respite is in sight as the India Meteorological Department (IMD) department forecast "extremely heavy rainfall" in the next 24 to 48 hours in the western coast of Maharashtra, including Mumbai, and parts of Gujarat and Goa.
According to officials, this could be the heaviest rainfall in Mumbai since 2005, when it was devastated by floods.
IMD Director General KJ Ramesh told PTI that the Santacruz weather station, which is in the suburban part of the city, has recorded 80-90 mm of rainfall from 8.30 am to nearly 11.30 am.
The Colaba weather station has recorded 150-200 mm of rainfall during the same time period.
Disaster management
A statement issued by the BMC says that around 136 pumps have been deployed across the city and suburbs to drain out water and that all six civic pumping stations are working to capacity.
Five teams of National Disaster Response Force (NDRF) also left Pune at 12.45 pm for deployment in Mumbai, the BMC statement says.
Taking stock of the heavy rainfall in Maharashtra, Prime Minister Narendra Modi assured full assistance to the state government in mitigating the situation. In a tweet, he also urged them to be safe.
Maharashtra Chief Minister Devendra Fadnavis also visited the State Disaster Management Control room to oversee the present scenario.
Talking to ANI, Fadnavis said, "I have talked to BMC disaster management cell and the Mumbai police over the hotline. Ministry staffs have also been told to leave early due to heavy rain."
Requesting the people to follow traffic advisories issued by the government, Fadnavis said people can also tweet or call to the Mumbai Police for any kind of assistance.
- With inputs from agencies
It's getting scarier with each passing hour 🌧☔ #MumbaiRains pic.twitter.com/y7eA2CdGL4

— Angita Vikram (@AngitaVikram) August 29, 2017
This is KEM Hospital now! Appalling status of healthcare in Mumbai @Dev_Fadnavis #MumbaiRains pic.twitter.com/0wIRkGHgxN

— Preeti Sharma Menon (@PreetiSMenon) August 29, 2017
"Houston, we too have a problem!" #MumbaiRains pic.twitter.com/2EYYGj7ytv

— Arun Cherian (@Cherrybhai) August 29, 2017
#MumbaiRains ...and i am secretly loving it pic.twitter.com/F6zHCgNonv

— Hugo_Stiglitz🇮🇳 (@GaneshJangam1) August 29, 2017
Do not venture out today! If you are in office, please stay put until the rain subsides. This is near King Circle station. #MumbaiRains pic.twitter.com/R8EXeN0Tx2

— Sheldon Crasto (@sheldoncrasto) August 29, 2017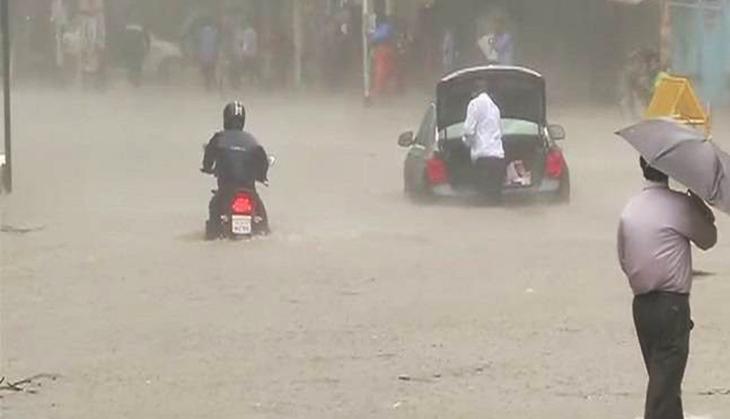 Water-logging in Dadar. (ANI)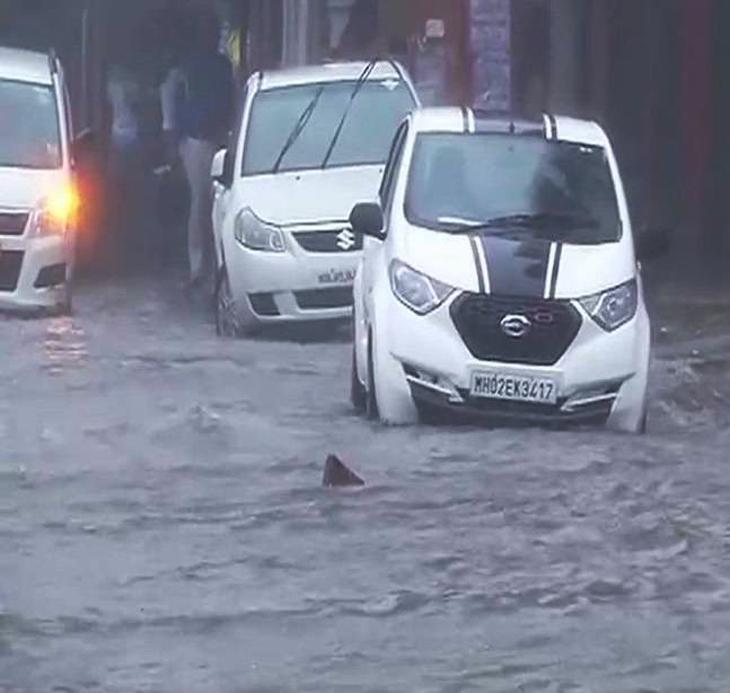 Cars had a tough time wading through waters in Bandra. (ANI)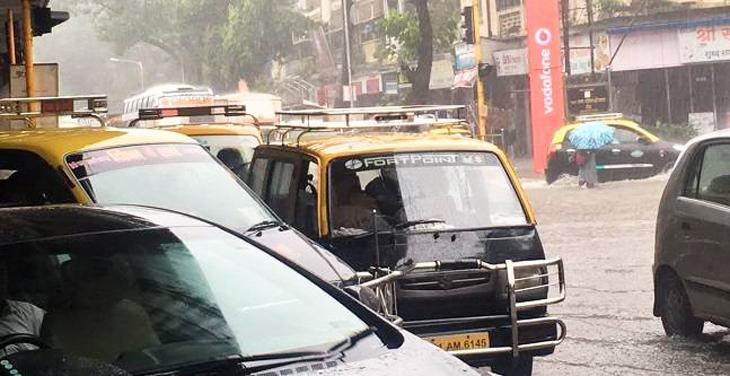 Heavy rain was reported in Hindmata area of Mumbai. (ANI)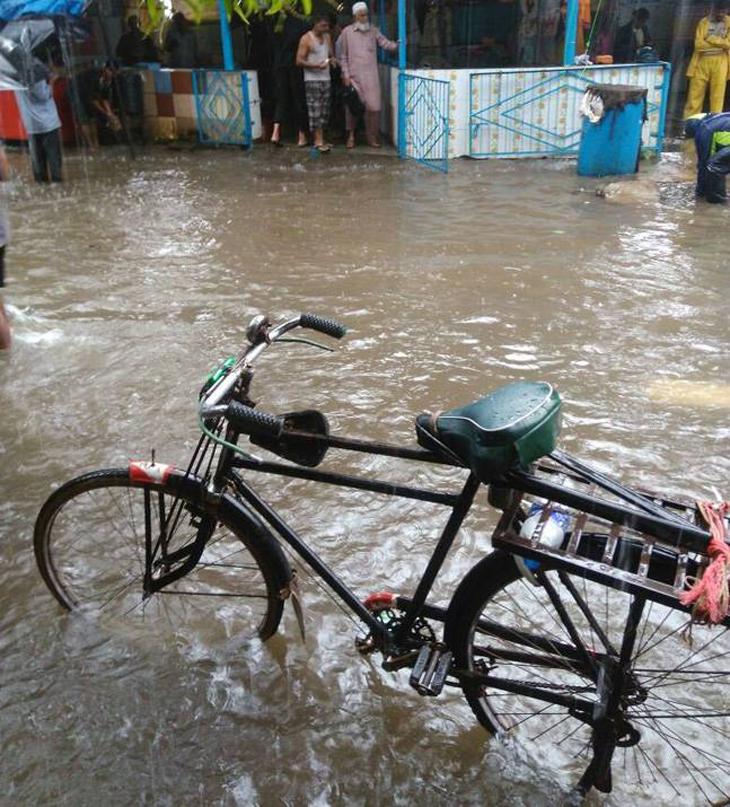 Water-logged street in Andheri East. (ANI)