'Modi govt doesn't want a Dalit movement in India': Gujarat activist
Rathin Das
| Updated on: 11 February 2017, 5:45 IST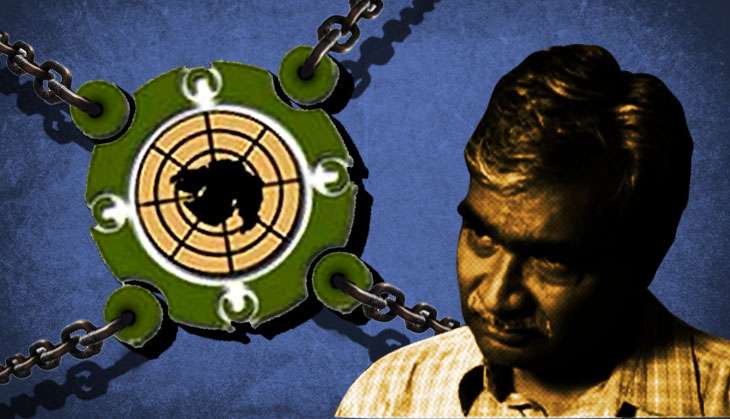 An organisation working for the empowerment of Dalits in Gujarat has asked all its 80 employees to quit, as the Union Home Ministry has prohibited it from receiving any foreign funds.
The Navsarjan Trust, a public trust and society working since 1989, runs training programmes and primary schools in several villages of Gujarat. But, all these would have to stop now as the trust's licence under the Foreign Contribution Regulation Act (FCRA) has been cancelled.
In an interview to Catch, Navsarjan's Managing Trustee Martin Macwan, said the Union government had taken this step due to the embarrassment caused by the trust's role in the Dalit uprising following the Una incident, in which four youths were thrashed by cow vigilantes right in front of a police station.
"We were expecting this. I was not surprised, partly because what happened in Una and our response to Una, and especially to Thangarh, where the government had already filed a C Summary in the court saying that no witnesses are available. We forced the government to reinvestigate the whole case when three Dalits were killed in police firing in 2012. And the government was put in an embarrassing situation.
"Our study on understanding untouchability in Gujarat was published in 2010, when the current Prime Minister was Chief Minister in Gujarat. Against all the talk of so-called development in the state, this study became very disturbing, as it said that apart from Dalits not being allowed to enter temples in 90% of the villages, in 54% of government schools in villages, Dalit children were made to sit separately during their mid-day meals. That's a serious issue, as these are government institutions.
"Then, after the Una flogging incident, this report was mentioned twice during the special discussion in Parliament about the situation of Dalits in Gujarat. Also, in a television interview, I had clearly said that in his 12-year rule in Gujarat, the Prime Minister had co-conspired in the business of extortion in the name of 'gau raksha'."
You think that's what provoked the action against your organisation?
What is crucial for any political party is the Dalit votes in the next elections in 2019. It is not a small amount; in the entire country, it is 16.6%. In Gujarat, it is only 7%.
Navsarjan is not with any political party. We are human rights activists and it is our job to protest to whenever anything happens against the law. So, we fought against the Congress government too. When Sankersinh Vaghela was the Chief Minister, we raised the issue of manual scavenging. We are not for or against any particular political party. But, unfortunately, they (the BJP government) view us as their political opponents. That is their perception.
But why does the government want to stop the foreign contributions?
The government's view is that foreign funds are something bad or evil. As a national policy, you want to promote trade between countries, you want foreign investments coming into your development sector, you want to take huge loans from the World Bank, you have multinational alignments.
What is this untouchability for foreign funds when it comes to social change? I don't understand this contradiction. And, in any case, all this money which is coming from foreign sources is ultimately a mass of wealth earned out of colonial rule over India. The British had ruled India - how much had they looted from here?
So, you think we are only getting this money back?
Yes, but not even the interest. And we are not using it for anything illegal. Navsarjan is using this money to run three primary schools. Is it illegal to run schools? And these schools are recognised by the government of Gujarat. We are following their curriculum.
We have started vocational schools, called 'Dalit Shakti Kendras', which have trained 8,961 youths. Not only Dalit youth, but also tribals, OBCs and general castes. Of these trained people, 82.5% have been employed. They were all school drop-outs. It is something which is against the law?
Do you think the government's U-turn on the foreign contribution issue is connected with your participation in the protests against the Una incident?
To us, Una is not a new incident. Navsarjan has been doing this work (for Dalits) for many years. Four of my colleagues were shot dead by upper caste people in 1986 in a village called Golana. After that, Navsarjan has handled thousands of cases. For us, what happened in Una is not new - it became a stormy issue because of the use of social media. People saw for themselves what kind of caste relations exist is Gujarat.
It happened in front of the police station and with a police baton. This is what angered everybody and Navsarjan also protested. This is probably what has upset the government a lot.
The government took five-and-half months to study all the reports of Navsarjan, including those from the Intelligence Bureau (IB). And suddenly, on 3 August, we became 'anti-nationals'.
Moreover, all the donor agencies which provide funds to NGOs are required by law to be registered with the Home Ministry. That means all those funding Navsarjan are also helping 'anti-national' activities. And still, you want to continue trade with those countries. Trade with those countries does not become 'anti-national' , but the relations with those countries become 'anti-national' if the Dalits get funds from them.
The essence of this is that this government says we don't want anything called the 'Dalit movement' in this country. The government doesn't want any dissent or struggle by the Dalits. I think Navsarjan wouldn't have faced any difficulty if we were praising the government, or building toilets, or building temples.
In Gujarat, there are 1,559 organisations registered under FCRA to receive foreign funds. The government has found only Navsarjan to be 'anti-national'. If they have the guts, let them file sedition charges against all Navsarjan activists, including me.
This is basically a plan to break the backbone of institution like Navsarjan, to ensure that they cannot organise any Dalit agitation. Bad loans of Mallyas worth multi billions can be waived off. But what Navsarjan is fighting for is just Rs 3 crore annually. Navsarjan is a problem for the country, but not Mallya.
All the audited accounts are submitted to the Charity Commissioner, Income Tax and also the Home Ministry. In 27 years, we have not received any notice from the Home Ministry on FCRA. Not a single notice in 27 years.
What do you see as a solution in future?
This will not stay limited to Navsarjan. Every single civil society organisation in the country will come under attack. Whoever has a dissenting voice will come under attack.
This is the tragedy of this country - that you spend millions on erecting temples, mosques and churches, but not for the poor people. Human rights is something considered to be an untouchable issue. All your good work and philanthropy is confined to religious activities, feeding people and building toilets. Working for the dignity of people is not considered good.
Actually, it is an attack on all the Constitutional and civil society space. Whether you are a journalist or writer or run an organisation like this, everybody will be under attack.
Are you planning to seek any legal remedy?
Yes, we are preparing to file a writ petition in the High Court to challenge the order, because no notice was given to us. No opportunity was given to explain ourselves. And, moreover, no concrete charges have been slapped on us.
Edited by Shreyas Sharma
More in Catch
200 Dalits convert to Buddhism in Gujarat. The message? End discrimination
Happy birthday PM Modi! Let's celebrate by detaining Dalit and Patel leaders
Dalits hoist flag at Una, but their battle for freedom has just begun