Modi floated an all-India judicial service. Here are the pros and cons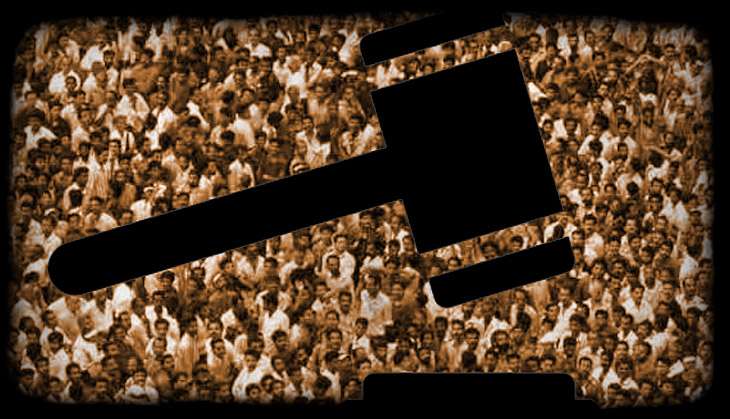 Modi floated an all-India judicial service (Malik/Catch News)
For the first time since becoming prime minister, Narendra Modi publicly backed the call for an all-India judicial service (AIJS) examination. This is an old, but radical, proposal that aims to set up a common entrance test for all lower judiciary judges across the country.
Modi also went on to suggest setting up reservation in AIJS for the 'Dalits, the oppressed, the exploited, the poor, the neglected'. His government's keen interest in AIJS is well known. The Union law ministry has been actively pushing for AIJS openly as part of judicial reforms for a while now.
What is also well known is that elections in Punjab and Uttar Pradesh, which have huge Dalit populations, are just a year away. Modi also knows that an AIJS, with reservation, would take a long time to come in to effect. Therefore, talking about 'Dalits and the exploited' at this juncture is no coincidence.
However, AIJS is an important, unresolved debate: one that has been going on for at least four decades.
According to many jurists, by introducing AIJS, a huge number of vacancies in courtrooms can easily be filled up. However, some expressed reservations too.
The fact is, AIJS threatens the collegium system of appointments to higher judiciary. The hold over the appointment of judges by collegiums is often cited as the reason behind nearly half of India's top judges being relatives of ex-judges and top jurists.
Here Catch goes into the nitty gritties of the proposal and explains arguments from both sides.
What is AIJS
The idea was to have a uniform mode of admitting judges into the lower judiciary. AIJS could be on the lines of the Union Public Service Commission (UPSC) where people from anywhere in the country would become eligible, after clearing the exam, to work anywhere else in the country.
AIJS also lets younger judges to be promoted to the Supreme Court and high courts (HC). As things stand today, magistrates take at least 10 years to become district judges and spend two more decades waiting for a call from high courts. And sometimes, they don't get it at all.
The AIJS idea was almost universally accepted by the legal fraternity and, to an extent, so did the legislature. To create space for AIJS, the Constitution was amended in 1977 and Article 312 of the Constitution talks about the creation of AIJS.
The proposal was floated by the UPA government in 2012. But after opposition from HC chief justices, the draft Bill was shelved.
The chief justices' conferences in 1961, 1963 and 1965 favoured creation of an AIJS. As did various Law Commissions (1st, 8th, and 11th). The Apex Court in two of its judgments, in 1991 and 1993, had also recommended setting up of an AIJS.
Modi government's active push for AIJS