Modi floated an all-India judicial service. Here are the pros and cons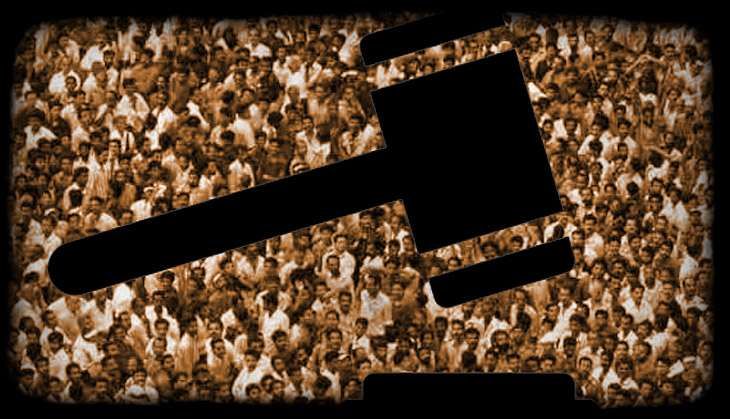 For the first time since becoming prime minister, Narendra Modi publicly backed the call for an all-India judicial service (AIJS) examination. This is an old, but radical, proposal that aims to set up a common entrance test for all lower judiciary judges across the country.
Modi also went on to suggest setting up reservation in AIJS for the 'Dalits, the oppressed, the exploited, the poor, the neglected'. His government's keen interest in AIJS is well known. The Union law ministry has been actively pushing for AIJS openly as part of judicial reforms for a while now.
What is also well known is that elections in Punjab and Uttar Pradesh, which have huge Dalit populations, are just a year away. Modi also knows that an AIJS, with reservation, would take a long time to come in to effect. Therefore, talking about 'Dalits and the exploited' at this juncture is no coincidence.
However, AIJS is an important, unresolved debate: one that has been going on for at least four decades.
According to many jurists, by introducing AIJS, a huge number of vacancies in courtrooms can easily be filled up. However, some expressed reservations too.
The fact is, AIJS threatens the collegium system of appointments to higher judiciary. The hold over the appointment of judges by collegiums is often cited as the reason behind nearly half of India's top judges being relatives of ex-judges and top jurists.
Here Catch goes into the nitty gritties of the proposal and explains arguments from both sides.
What is AIJS
The idea was to have a uniform mode of admitting judges into the lower judiciary. AIJS could be on the lines of the Union Public Service Commission (UPSC) where people from anywhere in the country would become eligible, after clearing the exam, to work anywhere else in the country.
AIJS also lets younger judges to be promoted to the Supreme Court and high courts (HC). As things stand today, magistrates take at least 10 years to become district judges and spend two more decades waiting for a call from high courts. And sometimes, they don't get it at all.
The AIJS idea was almost universally accepted by the legal fraternity and, to an extent, so did the legislature. To create space for AIJS, the Constitution was amended in 1977 and Article 312 of the Constitution talks about the creation of AIJS.
The proposal was floated by the UPA government in 2012. But after opposition from HC chief justices, the draft Bill was shelved.
The chief justices' conferences in 1961, 1963 and 1965 favoured creation of an AIJS. As did various Law Commissions (1st, 8th, and 11th). The Apex Court in two of its judgments, in 1991 and 1993, had also recommended setting up of an AIJS.
Modi government's active push for AIJS
According to reports, Law Minister Ravi Shankar Prasad has held several rounds of meetings with judges, the last of which was held a few weeks ago. Now Chief Justice of India TS Thakur is likely to meet HC chief justices to discuss the modalities of the AIJS.
If there was a consensus, why hasn't AIJS been implemented yet?
That is because AIJS directly threatens the collegium system. If it is implemented, the tight grip that high courts maintain over the appointment of judges in their courtrooms will loosen.
At the moment, judges in the lower judiciary (magistrate level) in most states are appointed through respective State Public Service Examinations. Appointments in the lower judiciary (sessions judges) are also done through entrance tests.
But the higher judiciary (high courts and Supreme Court) appoint judges through a collegium. Some judges are promoted from the lower judiciary and some are inducted directly. The collegium decides the proportion and the process is quite opaque.
AIJS threatens the authority of this collegium because it breaks regional boundaries. If implemented it will allow judges from any courtroom, from any state, to rise in ranks, thereby greatly reducing nepotism.
In November 2012, a committee of secretaries chaired by the cabinet secretary approved a "comprehensive proposal" for the creation of the service. At that time, 18 high courts (out of 24) had responded to the 2012 proposal and most of them had opposed the proposal. And it isn't hard to imagine why.
But what are the benefits of AIJS
There is a huge shortage of judges in the country. According to latest statistics, there is a shortfall of at least 5,111 judicial officers in district courts of the country. These courts have only 16,192 judges as against its sanctioned strength of 21,303 judicial officers.
Nearly three crore cases are pending in courts across the country. But all this doesn't mean that there aren't enough judges or enough applicants.
If AIJS is implemented, it will allow a huge number of judges to fill those vacancies through an all-India test. Applicants, on being selected through AIJS, could be posted in states where more judges are needed.
"There are many cases where serving judges are sons or daughters of former judges. AIJS will break this nexus. It will give you quality judges, who are experienced and have studied all sorts of cases. I think AIJS is absolutely necessary for this country," retired Delhi HC judge SN Dhingra said.
More arguments
One serving judge whom Catch spoke to, and who did not wish to be named, expressed strong reservations against the AIJS.
According to him, if judges from north India were to be transferred to the south, for instance, they wouldn't be able to understand the language and hence conduct proceedings properly.
"The judge needs to have an absolutely clear understanding of the local language to conduct a trial fairly," he argued.
But this is just an excuse for blocking AIJS, pointed out former Justice Dhingra.
"Why do you then send IAS and IPS officers out of their home states? Learning a language isn't difficult. Make it compulsory for new judges to learn the language. Provide them with training. Besides, a good exposure for judges is also necessary. With the way things are, you cannot expect to become a High Court judge, leave aside Supreme Court, without having an influence."
Dhingra added that, "There are a lot of talented people in this country who aren't getting reward for their full potential because of excuses like this. If the language barrier is broken, the courts will be filled with these deserving people."
Yet another serving judge, who also did not wish to be named, said the debate over AIJS was happening on the basis of speculation and not on solid grounds.
"First of all, I think judges are best suited for their region because they understand it so much better. Secondly, what are the parameters? Will there be an age bar? If you compare AIJS to civil services, where recruits begin working from 21, do you want 21, 22-year-old judges in courtrooms? And how do you conceive the transition from the existing setup? You cannot suddenly decide to shift to an altogether new system of appointments," he said.
A fresh round of debate on the AIJS has just begun. One can expect to see sparks flying, as one saw during the debate between the judiciary and legislature in Collegium versus National Judicial Appointments Commission (NJAC).
Is another showdown between the Modi government and the judiciary on the cards?
Edited by Jhinuk Sen