Milk prices set to shoot up in Bengal after new cattle law hits cow trade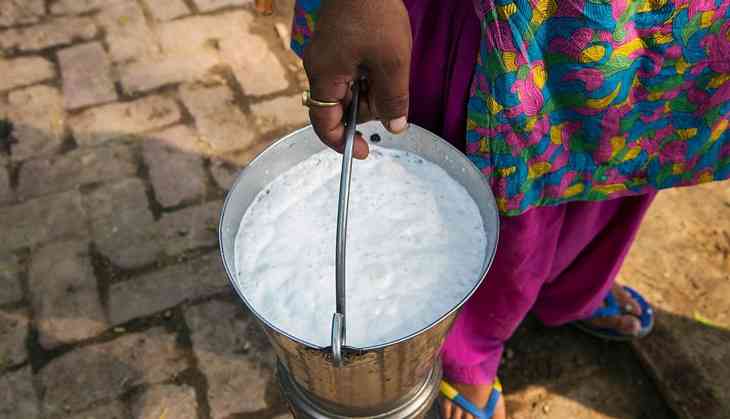 (Prashanth Vishwanathan/Bloomberg/Getty Images)
The Centre's move to ban the sale of cattle for slaughter at animal markets is causing a ripple effect on the milk and milk products sector as well.
In West Bengal, the supply of milk has fallen drastically since the new law was announced, and as a result, the price of milk and milk products is likely to see a sharp rise in the next few days.
The supply of lactating cows has declined by about 300 cows per week, which has more than halved the supply of milk at the market to about 55,000 litres per day.
Vigilante threat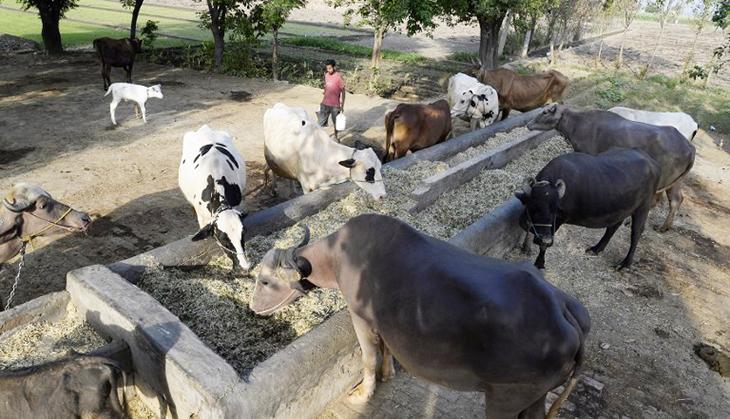 AFP photo
According to members of the Jorasanko Dughdho Byabasayi Samity, the largest milk market in the country, located in Kolkata, lactating cows, which are usually brought over from Uttar Pradesh, are in short supply due to increased cow vigilantism in UP, Bihar and Jharkhand. The members say they're writing a letter to Chief Minister Mamata Banerjee, urging her government to request the other state governments to allow for the safe passage of cows to Bengal.
Amit Sinha, secretary of the Jorasanko Dughdho Byabasayi Samity, said: "After the Centre's notification many cow vigilantes in Bihar and Jharkhand are not allowing us to bring cows to Bengal, fearing that the cows might be slaughtered. This is why we've decided to write to the CM asking for help."
What govt is planning, and will it work?
According to sources in the state government, there is no shortfall yet in the supply of milk to the state's 3,000 Haringhata milk counters and 5,000 Mother Dairy counters, run by the West Bengal Cooperative Milk Producers' Federation under the West Bengal Animal Husbandry Department.
However, if traders continue to face difficulties in bringing lactating cows into the state, it will soon start affecting these counters, and consequently, the general public.
Swapan Debnath, the minister in charge of the animal resource development department, said: "The supply of milk has not been hampered till date, but we have received information that the supply of lactating cows from other states has decreased. If this goes on for a prolonged period, then there will be dearth in supply of milk. Our Chief Minister has already raised concerns after the Centre issued the notification, and as it's a state subject, we feel that the issue will be resolved soon."
But traders and farm owners want prompt action, not a drawn-out legal process.
Shahnawaz Khan, who owns a dairy farm in Belgachia, said: "Although the West Bengal government has said it might move a constitutional bench of the court in relation to the Centre's order, such a legal process will take some time. We urge the Chief Minister to look at the matter, as our business is getting hampered."