Meet Bacchu Kadu: The MLA who is leading Vidarbha's farmers to Modi's birthplace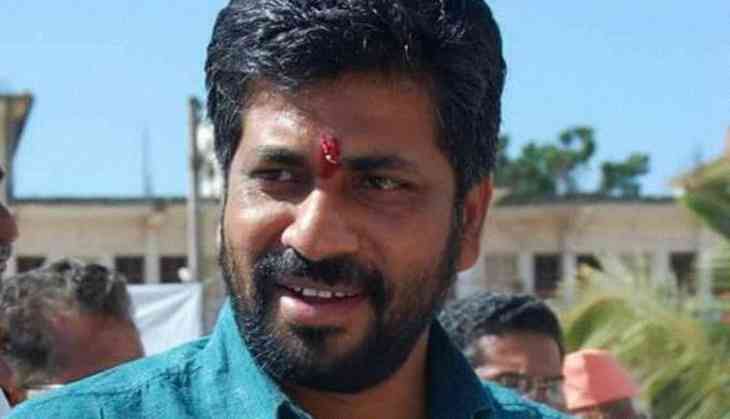 Farmers from Maharashtra's Vidarbha region have embarked on an 11-day yatra from Nagpur to Vadnagar, PM Narendra Modi's birthplace. The yatra is being conducted to highlight their plight and remind Modi of his poll promise. Vidarbha has witnessed the largest number of farmer suicides recently.
The yatra started on 11 April from Chief Minister Devendra Fadnavis' hometown and Maharashtra's second capital, on the birth anniversary of the social reformer Jyotirao Phule. It is being led by maverick independent MLA Bachhu Kadu, 44, who represents Achalpur constituency of the Amravati district.
The three-term MLA is known for his aggressive behaviour and that's the reason why he is feared the most, especially in government offices and the secretariat. Kadu is known to have thrashed dozens of government officials for seeking bribe, for not clearing the files of poor farmers, who now see him as their 'messiah'.
Stating that his organisation, Prahaar Sangathan, and his workers do not believe in caste or religion, Kadu said, "We fight for the rights of farmers and workers. At times I have thrashed corrupt officials for neglecting their duties and harassing innocent farmers and workers." He also admitted that he is facing over 250 cases.
Keeping the reputation of the fire-brand MLA and his NGO in mind, hundreds of farmers, with Aasud (whip) in hand, are on their way to Vadnagar. This conveys a message, and a sends out a warning – "they can crack the whip against the government" and that they "cannot be taken for granted forever", said Ganesh Purohit, the secretary of Prahaar, told Catch.
As the name suggests, Prahaar, the NGO he set up in the 1990s, was inspired by Nana Patekar's film and is now a registered political party.
Speaking from Baramati, NCP supremo's Sharad Pawar's hometown, Kadu told Catch that, "We were compelled to embark on this yatra to remind the prime minister of his electoral promises which he has failed to fulfill. It has been three years since he became prime minister."
Kadu blamed the Centre for picking a wrong agriculture policy and said that the erroneous decision has lead to the crisis in agriculture which has lead to the death of over 3.5 lakh farmers. And the highest number of those were from the Vidarbha region. Yes, as Kadu said, the government still does not want to find a permanent solution and are not invested in addressing the problem at all.
Kadu said in 2014 Modi had promised to implement the MS Swaminathan Commission's recommendation on fixing crop prices to input cost which he has conveniently forgotten.
However, they also have another agenda in mind for their final destination.
"In Vadnagar we also want to see the canteen and railway station where Modi used to sell the tea and we want to see how the birth place of the prime minister, the champion of Swachh Bharat, looks like," he said.
What they want
Kadu said that farmers from Vidarbha want farm loan to be waived and curb on exports of cotton and tur to go so that farmers can also benefit. "When there is no restriction on Baba Ramdev's products, why impose them on poor farmers," asked Kadu.
Purohit, Kadu's right-hand man is presently camping in Ahmedabad, overseeing the arrangements for the yatra in Gujarat where farmers will enter from Navagam, 120 km from Surat on 20 April morning. After that, they will reach Vadnagar in the evening, crossing Surat, Vadodara, Ahmedabad, a whole of 470 km on the last leg.
Talking about his association with Kadu, Purohit, a small-time businessman from Amravati, said the founder president of Prahaar used to sell milk in his childhood.
Purohit narrated a story about Kadu – There was a time Kadu did not have money to buy a ticket to accompany his childhood friend to Mumbai where the friend was being taken for treatment. Since he was also underweight, doctors did not allow Kadu to donate blood. And that became the turning point in his life.
Now Kadu is a regular blood donor, and till date he has donated blood over 80 times. Blood donation camps are a regular feature in his programmes – social or political.
Kadu is also a well-known philanthrope with impeccable credentials. So much so that he has mortgaged his 20-acre land, all that he owns, to help the poor, needy, and mostly handicapped persons, of the region.
Even in Vadnagar where the yatra will conclude, 1,000 farmers will donate blood, said Kadu. The message to the prime minister is – "Khoon le lo par jaan mat lo (take blood but not life)."
Many farmer leaders and activist are also expected to join the yatra in Gujarat, said Purohit.
Edited by Jhinuk Sen