Meet a 3 feet tall man who just found his soulmate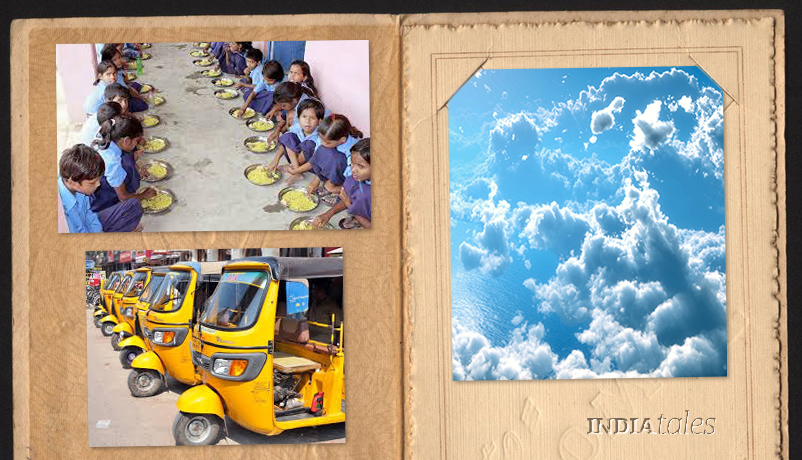 01
CM distributes auto-rickshaws, civic body takes them back
On 25 November, it was a very special Diwali at Rajeev Vishwakarma's house in Sehore's Sudama Nagar locality.
Vishwakarma was among 19 people who were given the keys of a brand new auto-rickshaw by Chief Minister Shivraj Singh Chouhan.
Also read - Girl student a hero in Bhopal, child labourers declared adults in Alwar
"My children rejoiced and wife distributed sweets when I got the keys. But I had no idea that they will take the keys back as soon as the CM departs," complains Vishwakarma.
Vishwakarma wasn't the only one, this happened to all the others as well. Everyone who was given the auto-rickshaws by the CM is now feeling cheated.
For them, the villain of the piece is the Municipal Corporation, which has taken back all the keys and parked all the autos at its premises.
[twittable]In Sehore 19 people were given auto-rickshaws on Diwali, but the municipality took them away[/twittable]
The corporation had allotted the autos to these people on an easy loan basis. But now the corporation as well as bank officials are saying that they are yet to fulfill the loan formalities.
"We have confiscated the autos as the paper work for their loan is still pending. The keys will be handed back again after the procedures are completed," says Amarsatya Gupta, CMO of Sehore Municipal Corporation.
According to the beneficiaries, bank officials are now demanding a fixed deposit of Rs 40,000 from them.
Meanwhile, the chief of the corporation has claimed ignorance about the entire episode.
"I will seek details from the CMO," he said.
02
A 3 ft. tall man marries a woman 5 inches taller
Like every youth of his age, 26-year old Atul Kalam also dreamed of meeting his soulmate and spending his life with her.
However, he faced one major obstacle: his height.
The resident of Morgarhi in MP's Harda district, Atul is barely 3-feet tall. Certainly, not a desirable feature in the marriage market.
But as they say, matches are made in heaven. As if by divine intervention, he found 22-year old Pinky from Indore. She is five inches taller than Atul.
Pinky didn't think much before agreeing to Atul's proposal. They tied the knot on 26 November in Indore.
The marriage is the talk of the town in Harda and the couple is also getting a lot of admiration on social media.
Atul is a higher secondary pass out and runs a small shop at his place. He is the sole brother of four sisters. Pinky has studied till class 12. She is now assisting his husband in his business.
03
The police's new task: monitoring the Mid Day Meal Scheme