Mamata vs Modi: 3 sticking points between Bengal and the Centre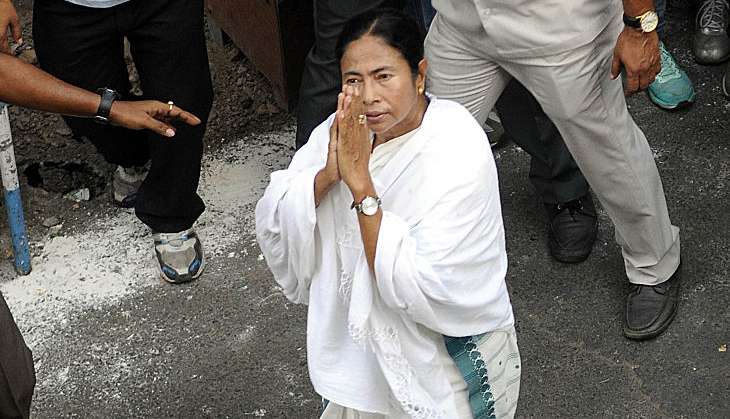 The Mamata Banerjee-led Bengal government is upping the ante against the Narendra Modi\'s government at the Centre. It has opened a war on 3 fronts.
Chief Minister Mamata Banerjee has decided to visit Delhi after Diwali and meet Prime Minister Narendra Modi to raise Bengal's concerns regarding the disbursement of funds under the Mahatma Gandhi National Rural Employment Guarantee Act (MGNREGA). The Centre has decided to bypass the state finance department and directly transfer wages to the bank accounts of the MGNREGA beneficiaries for 100 days work.
The Trinamool Congress (TMC) has slammed that Centre's move, terming this as an infringement of the federal structure. The TMC has threatened to launch protests in coordination with other non-BJP states against the move.
Bengal finance minister Amit Mitra said, "This is unconstitutional and the Centre has harmed the federal structure of the country. We will oppose any such decision of the Centre".
Apparently, state Panchayat secretary Sourav Das will be writing a letter to the Union Ministry of Panchayati Raj and Rural Development urging them not to go ahead with such reforms as it will affect the federal structure.
02
Citizenship Amendment Bill
TMC has also decided to oppose the Centre's Citizenship Amendment Bill 2016. It has said that Bill divides people on religious lines. The proposed Bill amends the definition of "illegal immigrant" to exclude "minority-individuals" - specifically Hindus, Sikhs, Jains, Parsis and Christians - from "Muslim-dominated countries" like Afghanistan, Bangladesh and Pakistan.
The Bill further reduces the requirement of 11 years to acquire "citizenship by naturalisation" to only 6 years of ordinary residence for such immigrants. In simpler terms, this means that a Hindu from Pakistan or Bangladesh can cross the border illegally and claim Indian citizenship after six years.
Earlier, the Centre had informed the state government that from 1 September, it would start controlling the registration/visa services of Bangladeshi nationals. This task was earlier the responsibility of the state home department. So far it had been looked after by the Kolkata Police and a separate Foreigners Registration Office (FRO) had been set up. Even the physical verification of the visa procedure of Bangladeshi nationals, which was earlier with the state home department, is now being done by the Centre.
BJP's decision to scrap the no detention policy in state schools has been severely criticised by the Bengal government. The TMC says that the Centre has taken a decision without consulting the state government.
Bengal education minister Partha Chatterjee said "We have already told the Centre that if they scrap the no detention policy, they should focus minimising the dropout rate and improving the syllabus. But the Centre has not responded to Bengal's concerns".
Chatterjee added, "They cannot implement such a policy at their own whims and fancies. Let them first give us a proper document on what they want, then we will see."