Love triangle gone wrong, youth hacks teenage boy to death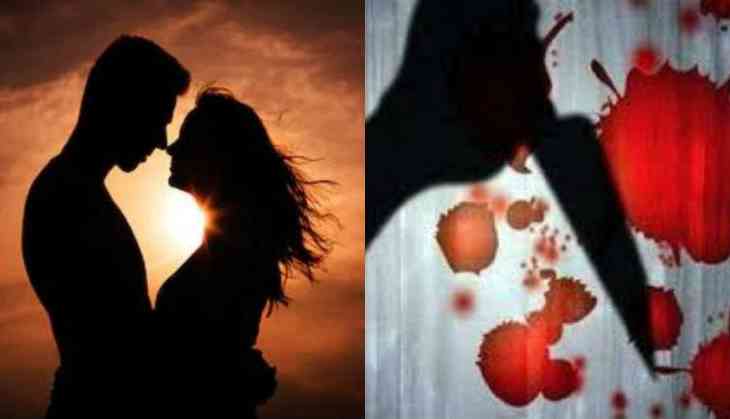 In a shocking incident reported from the national capital, an 18-year-old boy was hacked to death using a knife by a 19-year-old youth following a fight bewteen the duo over a girl.
Earlier on Sunday, the dead body of a young boy was found dumped near a drain on Panka Road in West Delhi. There were numerous stab wounds on the body. Police, after coming to know about the body, rushed to the spot and started an investigation into the murder.
Probe brought forth the identification of the victim as Akash, aged 18, a native of Dwarka. Sometimes, He used to come to Pankha Road to meet his grandmother. Later, police came to know that a youth, identified as Mohan, had stabbed the victim to death. Subsequently, Mohan was taken into police custody and a horrific story of crime was revealed during his questioning.
The accused, Mohan, told the police that he and the victim had fallen in love with the same girl. This resulted in a dispute between the duo. He was thrashed by Akash during the fight over the girl few days ago. Irked due to the alleged "love triangle", Jhamela bought a knife in order to kill Akash, according to a report by The Times of India.
On Sunday, Mohan stabbed Akash with the kinfe, leading to injuries that led to his demise. After that, he dumped Akash's dead body in the drain. Following this police probe led to his arrest. The murder weapon has also been recovered.
In another incident reported from Delhi's Rohini Sector-11, a 28-year-old woman was allegedly stabbed by her neighbour many times outside her house in June 2021. The incident was caught on a CCTV camera.
Following the chilling incident, the woman was taken to Safdarjung Hospital for medical attention. According to reports, the woman had registered a police complaint against her neighbour some time ago and this might have induced him to attack her.
Also Read: Husband, sister-in-law force woman to drink acid, DCW seeks strict action