Key to a scam: how 3 low-level Rajasthan employees skimmed off Rs 1 crore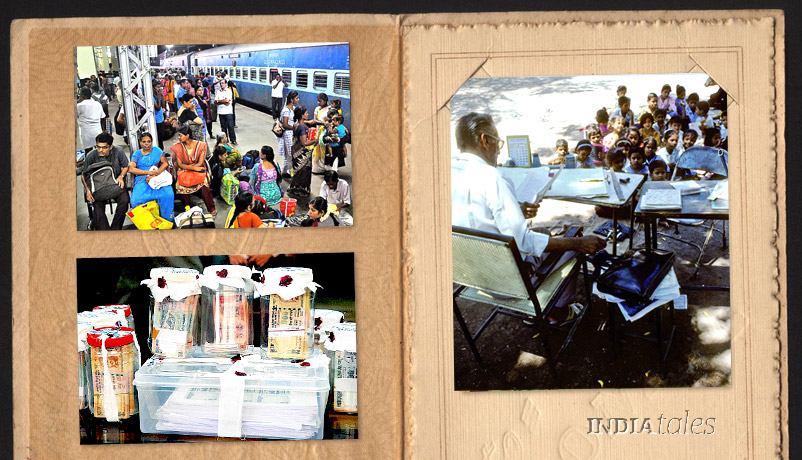 01
A little tweak: how 3 employees defrauded Rajasthan govt of Rs 1 crore
A few simple keys. That's all it took three low level state employees to skim Rs 1 crore from the Rajasthan government within just a few months.
Here's what happened, according to the police.
Also read - Dhaba owner fined Rs 50000 for charging Rs 20 more for a cold drink
Some years ago, the state installed ticket vending machines at Jaipur's tourist attractions Jantar Mantar and Albert Hall. And the keys to the machines were entrusted to clerks Manish Mathur and Sandeep Aggarwal, and a grade IV employee Krishan Gopal, besides the superintendents.
They used the keys to turn the machines to "training mode". This meant that while the machines would give out tickets, they would not record the money collected. The money was pocketed by the three accused.
According to Ishwar Singh, SHO of Lalkothi police station, tickets worth about Rs 68 lakh were issued at Jantar Mantar from 15 July to 20 October 2014, while tickets worth Rs 32 lakh were sold at Albert Hall between 19 November 2014 and 15 May 2015.
[twittable]Tickets for Rs 68 lakh sold at Jantar Mantar, Rs 32 lakh at Albert Hall. And 3 men pocketed it all[/twittable]
"All this money wasn't recorded in the log sheet as the accused had managed to temper with the machines," the SHO said.
So, how were they caught? "Suspicion was raised when a constant decrease in the income at these two popular monuments was registered," he said.
02
No homework: teachers can't take private tuition without govt's nod
Government teachers in Rajasthan will now have to seek permission for taking private tuition. Students across the state have been complaining that the teachers are forcing them to take private tuition.
According to the directive issued by the education department, primary teachers won't be allowed to take more than three private tuition classes, while secondary and higher secondary teachers can't teach more than three students at home.
The teachers are required to furnish details of the students they teach, the number of classes they take and their fees. "Teachers found to be violating these directions will have to face departmental action. School authorities not taking action against the erring teachers will also face action," the directive warned.
The directive mandates the schools to keep "a close watch on their teachers who have either opened coaching institutes or work with such institutions".
Also read - Rajasthan gives away road for mining, woman kills her son for Rs 100
To ensure that "weak students" don't suffer, the department has directed all schools to hold extra classes for them and "file monthly reports by teachers on the syllabus covered".
Such orders have been issued in the past, yet complaints of teachers forcing their students to take private tuition haven't stopped. This time, however, "we will ensure the implementation of these guidelines," said the state's Education Minister Vasudev Devnani.
03
Lost & found: railways to pay Rs 3.85 lakh to passenger for stolen luggage
Holding it "responsible for stealing the goods" of passenger, a consumer court in Sawai Madhopur, Rajasthan, has ordered the railways to pay Rs 3.60 lakh as compensation.
The divisional manager of North West Railway will told pay the passenger, Surendra Jatav Rs 20,000 "for the mental harassment caused to him as well as in legal damages".
Jatav, an engineer at Suratgarh thermal power station, had booked three berths on the Hanumangarh-Kota train from Suratgarh to Sawai Madhopur. He boarded the train on 27 October 2013 and kept his luggage under his seat.
When the train reached Jaipur, Jatav found that his luggage, with jewellery worth Rs 3.60 lakh and other valuables, was gone. Jatav lodged a complaint with the railway police when he got down at Sawai Madhopur station. When his luggage wasn't found even after several months, he moved the consumer forum, which has now ruled in his favour.
More in Catch - Get a mine in 12 hours: Rs 45,000-crore scam surfaces in Rajasthan
India third-largest student market in London: report
"Sorry Papa, I quit": is coaching in Kota driving students to suicide?