"Sorry Papa, I quit": is coaching in Kota driving students to suicide?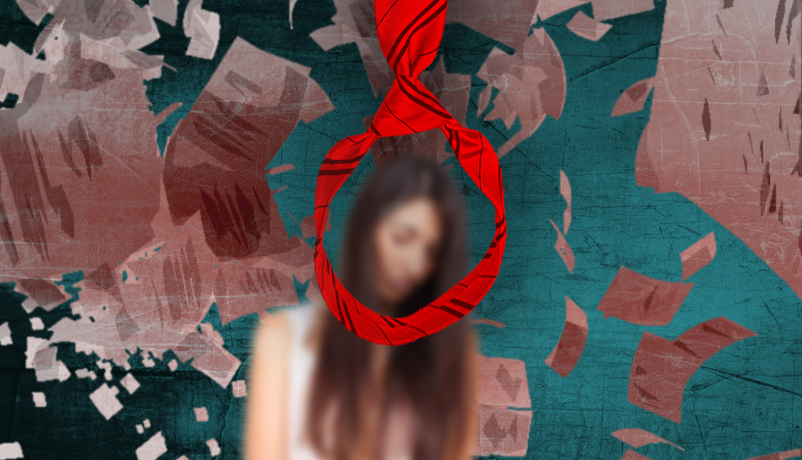 Shocking numbers
Police say 13 students have committed suicide in Kota this year, as opposed to 11 last year
According to government data, 45 of 84 student suicides in Rajasthan last year happened in Kota
On 1 November, two students killed themselves in the city
Coaching hub
Kota is the hub of coaching for engineering and medical entrance tests
With 1.5 lakh students enrolled in coaching centres, the industry is worth Rs 3 billion
More in the story
What\'s leading to this high rate of suicide?
Mental health experts have found a strange new trend since the movie 3 Idiots was released
"Even after all the studies, I wouldn't be able to succeed," wrote Anjali Anand in her suicide note.
Anjali, 18, hung herself from the window grill using her dupatta in Kota on 1 November. She was sorry that she couldn't fulfil her parents' expectations.
Hailing from Uttar Pradesh's Moradabad, where her father works as an insurance agent, Anjali, a student of Kota's leading Allen Coaching institute, had come to the city after completing class XII in 2014.
READ- Student fails. Commits suicide. Four months later, he's declared passed
She had already dropped one year with the ambition of clearing the All India Pre Medical Test (AIPMT).She failed to clear the exam this year. She stayed back to study for another year.
Her mother alleged that she was under pressure to complete her course within two months which, otherwise, would take six months.
In yet another incident on the same day, Arshdeep, 16, a student of class XI, hung herself from the ceiling fan. Staying in a joint family, she had dropped out of classes and coaching for the past three months and was currently doing self study for AIPMT.
Cold statistics
These are not isolated incidents. Kota is the coaching hub of the country, and students who fail to cope with the stress of preparing for competitive exams have often committed suicide in the past.
According to police records, at least one coaching student commits suicide every month. So far in 2015, 13 students have killed themselves. The same number committed suicide in 2013. Last year, the number stood at 11, superintendent of police SS Godara told Catch.
However, according to the National Crime Records Bureau (NCRB), out of 100 suicide deaths in Kota in 2014, 45 were by students who failed in exams. To put things in perspective, there were a total of 84 suicide deaths due to examination failure in the whole state of Rajasthan.
Stress and the Bollywood effect
There are only 10,000 seats in the IITs, and another 16,000 in NITs and other institutions covered under the AIEEE. The number of students enrolled in Kota at present is 1.5 lakh.
Parents' high expectations put the children under tremendous stress, and at times depression, giving rise to suicidal tendencies, says Dr RC Sahni, head of Samvedna Research Foundation, Kota.
According to cops, 11 students committed suicide in Kota in 2014. According to govt data, it was 45
Sahni has noticed a significant change in the mode of committing suicide since the Aamir Khan-starrer 3 Idiots was released.
Earlier, the main mode of committing suicide was by consuming Sulphas suicide pill, while now, the trend is to hang oneself and leaving behind a note saying "Sorry Papa, I quit", just like the character Joy Lobo did.
According to Sahni, all concerned - parents, teachers and the coaching system - are responsible for the depression among students. The cruel gradation system, an integral part of coaching only adds fuel to the fire.
Though most of the top coaching organisations claim to have counsellors, they are present in name only and scientifically ill-equipped, he asserts.
Economics in the driver's seat
A student pays around Rs 1 lakh as tuition fee, and an equal amount on lodging and boarding. This makes Kota's coaching market worth Rs 3 billion.
These institutes not only look, behave and approach things like corporates, but are engaged in cut throat competition. Most of them indulge in poaching other institutes' faculty members, and even top-ranking students for marketing purposes.
In 2011, Etoos, a South Korean coaching giant backed by the $104 billion SK Group, entered the Kota market after poaching 21 teachers, including eight star faculty members from the famous Bansal Classes alone.
ALSO READ: Girl commits suicide after classmate posts obscene messages on Facebook
Around seven years ago, seven leading faculty members from Bansal left the institute to start a new institute - Vibrant Academy.
In 2012, over a dozen star teachers joined Allen and a number of them left Vibrant to join Motion IIT.
The increasingly corporate character of these institutes has attracted big-ticket investments. Hong Kong-based equity broker and financial services group CLSA and Milestone Religare have reportedly invested Rs 100 crore and Rs 60 crore respectively in Resonance Eduventures.
Meanwhile, Franklin Templeton and the Nadathur Group, owned by NS Raghavan of Infosys, have respectively invested Rs 50 crore and Rs 60 crore in the rival Career Point.
Since 3 Idiots was released, students have turned to hanging themselves like the character Joy Lobo
This corporate 'warfare' has had a negative impact on the already-stressed students. As a teacher shifts, students also like to follow him. In some cases, bright students too are 'stolen' by rival institutes by allegedly offering financial packages in the form of scholarships and even cash.
The annual pay package of a teacher, which ranges between Rs 15 lakh to Rs 50 lakh, may go up to Rs 2 crore in the case of a star teacher.
Getting an opportunity to teach coaching classes in an institute has become a status symbol even for those employed in government schools, says social activist Brijesh Vijayvargiya.
Interestingly, several premier coaching institutes have their new campuses in Kota's Indraprasth Industrial Area, developed by the Rajasthan State Industrial Development and Investment Corporation. Many electronic industrial units, for whom the area was initially meant, sold their industrial sheds to coaching institutes.
Will anything change?
In view of the increasing trend of student suicides, the Kota district administration issued 12-point guidelines to all the 137 coaching centres in the city last week.

Prepared on the advice of an expert committee, the guidelines include:
Appoint professional career counsellors, including psychiatrists and clinical physiologists
Conduct career counselling for both students and parents
Conduct screening tests for admission
Review the process of shifting students to different batches
Rationalise the number of students in a class.
Have a weekly break, organise yoga classes and recreational activities, and conducte surprise checks of meals served in the hostels' dining halls.
Accept the fee in multiple instalments, rather than the current system of one instalment for the entire session.
Conduct medical check-ups of students found frequently absent from classes.
The state government is contemplating regulating the working of the coaching organisations. Rajasthan's higher education minister, Kali Charan Saraf, has reportedly directed the education secretary to this effect. The department has sought guidelines for coaching institutes from states like Telangana, Andhra Pradesh and Maharashtra.
However, the fact remains that all one has right now are simply guidelines and not mandatory provisions. "Unless mandatory provisions are made at the state government level, no significant improvement can be expected," says superintendent of police Godara.
More in Catch:
No country for old men, or cricket: USA's tryst with the All-Stars
#ParisAttacks: All Muslims I know dislike the Islamic State as much as I do
Vote transfer no issue. Lalu's comeback benefited Nitish too
#ParisAttacks: Madonna, Bono refuse to be cowed down by terrorists