Kashmir & demonetisation: Citizens run around confused, finance minister says it's a good thing
Sehar Qazi
| Updated on: 10 February 2017, 1:39 IST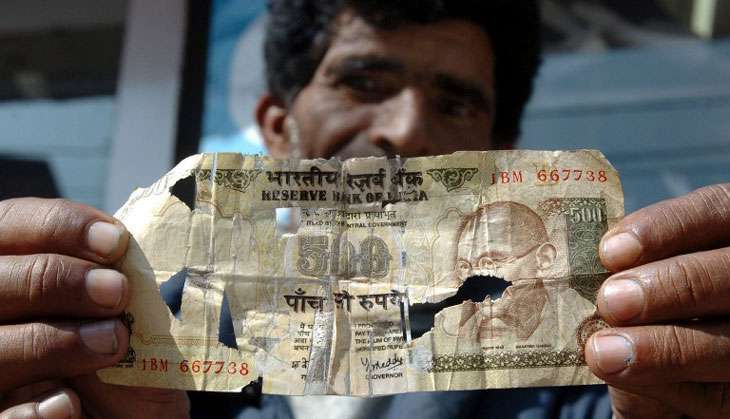 Prime Minister Narendra Modi's Tuesday evening's shock announcement of demonetisation of Rs 500 and 1000 currency notes shook up the whole country and Kashmir is no exception.
Usually seen busy during relaxation hours, markets in Kashmir witnessed a slump as customers with Rs 500 and Rs 1000 notes were completely confused about what should be done next.
"I had to purchase some things for my brother's wedding but despite having cash I had to return empty handed from the market. Some shopkeepers are accepting Rs 500 and Rs 1000 notes, while others are flatly refusing," said Seema, a local resident.
Post the announcement, many shops in the city centre Lal Chowk were closed and vendors on the roadside were also not visible. The only place that was buzzing with activities were the petrol pumps and the medicine shops.
"I think Modi did the right thing. Now there will be no hawala money and this place might be peaceful in the coming years," says Mushtaq Ahmad (name changed on request), a businessman from Kashmir.
Modi's decision to decommission Rs 500 and Rs 1,000 notes has had a huge impact on the lives of common citizens across India, but it makes Kashmir a more critical case because of the ongoing unrest.
More trouble for the Valley
First, due to the unrest in the Valley most of the people had kept money in their houses. And now, with the onslaught of winters people prefer keeping cash at home because snowfall blocks the roads.
But as of now, people are very confused.
When asked about the impact of demonetisation on Kashmir, Finance Minister Haseeb Drabu said, "There won't be any specific impact on Kashmir but this would have an effect on the groups that finance terror, which in turn might help in improving the situation in Kashmir in the long run."
Notably, the J&K Bank has equipped their branches with additional counters for the increased footfall and have also planned to be open for longer duration depending upon the area in which banks are located.
"There is a panic element among people of Kashmir right now. We are all working overtime considering the new dimensions of the financial transactions. The new currency is already in place and will be soon available in ATMs also. There is also a small group to monitor the smooth cash flow,"a n executive of J&K Bank told Catch.
Overall, demonetisation is being projected as one of the Modi's master-strokes. Apart from hitting the fake currency market, it is expected to come down hard on the corrupt, money-lenders and even political parties.
Edited by Jhinuk Sen