Karnataka HC fires district judge on sexual harassment charges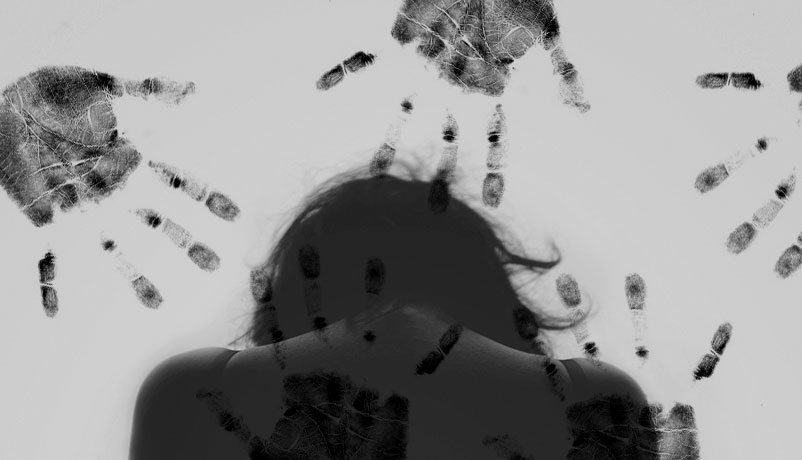 The case
AN Hakeem was an Additional District and Sessions Judge in Karnataka\'s Belgavi district
An inquiry found him guilty of sexual harassment. He used to show pornography to his juniors
The punishment
A full Bench of the Karnataka High Court headed by Chief Justice SK Mukherjee dismissed Hakeem
The decision was taken on 22 January, but not revealed to the media for a month
More in the story
How the HC fired Hakeem without approaching the President of India
Will this have any impact on the cases of other high-profile judges accused of sexual harassment?
Amid the outrage over a variety of issues across the country, the news media missed out on a landmark decision taken by the Karnataka High Court on 22 January.
A full Bench of the High Court, headed by Chief Justice SK Mukherjee, dismissed a district judge, AN Hakeem, in a sexual harassment case. And not many knew about this till the information appeared in a newspaper a month later.
Read: Will judges ever be accountable? Govt's new Bill ensures they won't
Justice Hakeem, 57, the Second Additional District and Sessions judge in the Belagavi district of Karnataka, was served with a termination order after a four-year-long inquiry 'proved' that he had "misbehaved and indulged in sexual misconduct" with judicial employees, who were his subordinates.
Hakeem has become perhaps the first senior judge in the country to be removed from service on such a charge, which gained momentum after the Vishaka case of the 1990s.
This is a significant judgement, since some former Supreme Court and high court judges are facing sexual harassment cases that have been dragging on for years.
How Hakeem was removed
Hakeem, who had joined the judicial fraternity as a munsif in 1987, was accused of forcing women judicial employees to watch pornographic videos and photos on his official laptop.
He was also accused of touching subordinates' legs under the table while giving dictation, using sexually-explicit words, making physical advances, exhibiting his private parts or touching private parts of women, among other charges.
The Chief Justice of the Karnataka High Court received an anonymous letter in this regard in November 2011, and immediately asked the vigilance cell of the court to conduct a preliminary inquiry. Within a week, a woman employee lodged a written complaint.
A full HC Bench headed by Chief Justice SK Mukherjee dismissed judge AN Hakeem on 22 January
The inquiry officer collected evidence of the judge allegedly sexually harassing at least four women employees in different locations between 2008 and 2011, but they had refrained from complaining as the accused had warned them of 'dire consequences' if they did so.
After seizing the judge's laptop, the inquiry officer took the help of the computer wing of the high court as well as outside experts to retrieve the alleged pornographic material that he had used.
In his 70-page report, the inquiry officer noted that a "district judge enjoys unquestionable trust of his colleagues and employees", and in this case, there was sufficient material to prove that he had misused it.
The inquiry report said it was a clear case of the violation of Supreme Court guidelines, and concluded that the accused deserved the most stringent punishment.
Also read- SC hears suggestions on collegium: what does it mean for the common man?
Interestingly, there was no provision for dismissal of a judge, except through a reference to the President of India or impeachment. So, the high court relied upon the Karnataka Civil Services (Conduct) Rules to issue orders for the dismissal of Hakeem.
Other high-profile cases
The judiciary is generally loathe to act against its own 'black sheep'. This is borne out by the fact that there are at least three high-profile sexual harassment cases against retired or serving judges.
1. SK Gangele: In March 2015, 58 Rajya Sabha MPs including Digvijaya Singh (Congress), Sitaram Yechury (CPM), Derek O'Brien (TMC), Ram Gopal Yadav and Jaya Bachchan (SP) submitted a motion to the House Chairman, Vice-President Hamid Ansari, to initiate impeachment proceedings against Justice SK Gangele of the Madhya Pradesh High Court. Gangele was accused of sexually harassing a woman judge working with him in Gwalior.
The motion listed three grounds of misconduct, including targeting sex for victimisation, "for not submitting to his illegal and immoral demands, including, but not limited to, transferring her from Gwalior to Sidhi" and misusing his position as an administrative judge to use subordinate judiciary to victimise a judge.
Hakeem was found to have indulged in harassing juniors by showing them pornographic videos & photos
A three-member committee, headed by then Supreme Court judge Vikramjit Sen, Chief Justice of the Calcutta High Court, Manula Chellur, and eminent jurist KK Venugopal, began its inquiry in April 2015. But Justice Sen retired from service in December last year and there was no clarity whether he could continue as chairman. Attorney-General Mukul Rohatgi gave legal opinion that Justice Sen could continue to head the panel, as the Judges Inquiry Act 1968 was silent on the issue, but Ansari decided to go by the opinion of the law ministry that a retired judge cannot continue with the inquiry. Ansari has now appointed SC judge Ranjan Gogoi to head the inquiry panel.
2. AK Ganguly: Former SC judge AK Ganguly faced allegations of sexual harassment on the basis of a complaint from an intern. A three-judge committee which probed the allegations of the law graduate concluded that "there was prima facie evidence of unwelcome sexual conduct" on the part of Ganguly.
Read more- Low bar: why a PIL wants ex-CJI Balakrishnan probed for graft
Ganguly, who had taken up job as chairman of the West Bengal Human Rights Commission after retiring from the Supreme Court, resigned from his post.
When the matter came up before the Supreme Court for awarding suitable punishment to Ganguly, the then-Chief Justice of India P Sathasivam closed proceedings saying that the court could do "little against a retired judge, administratively".
3. Swatanter Kumar: Another former Supreme Court judge facing a sexual harassment case is Swatanter Kumar. He was also accused of sexually harassing an intern, but Sathasivam was again involved in letting off Kumar, saying he could not act against a retired judge. Kumar is currently chairman of the National Green Tribunal, which handles important environmental issues.
Edited by Shreyas Sharma
More in Catch:
Peace project triggers conflict: Kolkata museum cancels Pak artist's show
Meet Robin Chaurasiya who's turning sex workers' kids into "revolutionaries"
In Rajnath Singh, Congress finds a punching bag for budget session
Reading Umberto Eco was hard work. That's exactly how he liked it