Kargil War Anniversary: an unbelievable tale of entangled relations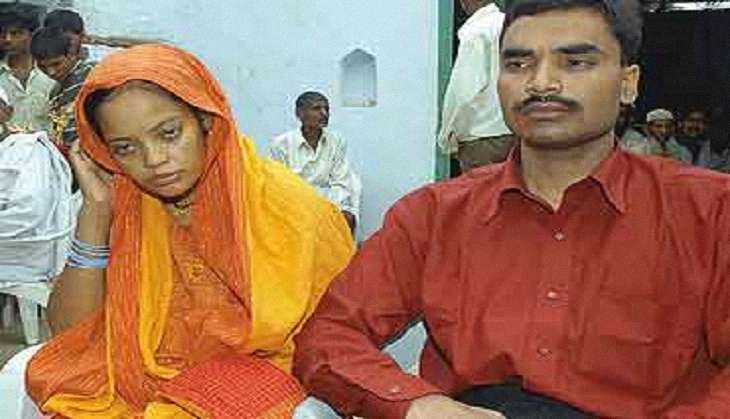 "It is only the living who are killed in a war," said American author Isaac Asimov.
Nothing illustrates the truth behind these words than the sordid saga of Gudiya, a resident of Mundali village in Meerut.
Gudiya was married to a soldier named Arif in 1999. The couple had barely known each other when the bugle for Kargil war was sounded and Arif was called to join the duty on the border.
The marriage was only 10-days old at that time.
As the fate would have it, Arif suddenly went missing from the Mushkoh valley of Ladakh during the war. The army first claimed he was 'missing'. Later, Arif was proclaimed as a deserter.
The wait
Gudiya spent four years of her life waiting for her husband's return, the memories of those ten days spent together being her only emotional support.
However, the family ran out of its patience and Gudiya was made to marry a distinct relative Taufiq in 2003.
Life seemed to have given a new opportunity to Gudiya as she became pregnant after a few months.
But, in a bizarre turn of events, five years after Arif's disappearance, the army informed Gudiya and her family that Arif was alive and in Pakistan's custody. He was soon released from the jail.
The warrior comes home
However, upon return, Arif found that his whole world had changed. He was accorded a hero's welcome in his village. Gudiya also reached the village from Delhi with her family to greet Arif.
But, Gudiya was now well-settled in her new life and did not want to return to Arif.
Yet, the pressure of religious leaders, relatives, and her old in-laws proved too much for Gudiya and she was forced to return to her erstwhile husband.
It is said she was threatened by religious heads that her yet-to-be-born child would be considered illegitimate if she refuses to accept Arif as her husband.
Gudiya even expressed her desire to start her life afresh in front of the media, apparently under duress. "This is what everybody wants," she said at that time.
Rights and wrongs
Taufiq, on the other hand, had no idea about these developments. Later, Gudiya's uncle also confirmed she had abandoned Taufiq only under pressure. Her father had even threatened suicide to make Gudiya fall in line.
Meanwhile, a buoyant Arif claimed it was only Gudiya's love that had enticed him to return. He willingly accepted Gudiya but rejected the child in her womb. The child was born a month after their reunion.
A reluctant Arif agreed to raise the child on the condition that he would be sent back to his real father upon attaining maturity.
But, Gudiya was afflicted by anaemia following the delivery. She grew extremely weak. The doctors said mental depression is the chief cause of her ailment.
In 2006, Gudiya breathed her last at the army hospital in Delhi, 15 months after the 'remarriage'.
Her tale inspired filmmaker Prabhakar Shukla to make a film on Gudiya's life. It was titled, Kahani Gudiya Ki.
Also Read: PM Modi hails sacrifices of India's courageous soldiers on Kargil Vijay Diwas
Also Read: On Kargil Vijay Diwas, actor Prashantt Guptha pens open letter to soldiers around the world