Kanhaiya Kumar: 'If I am anti-national, why has no chargesheet been filed?'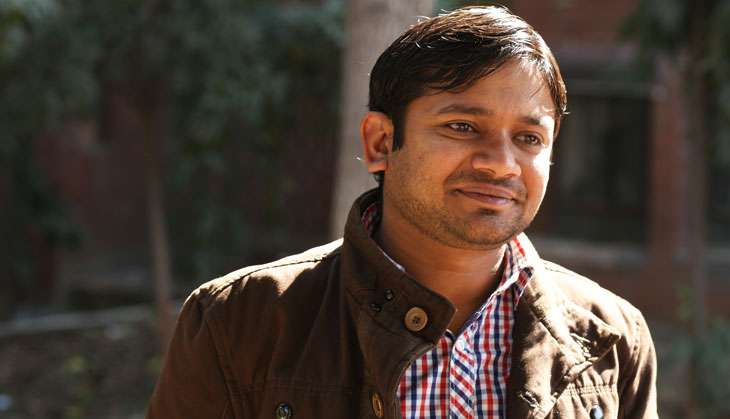 Exactly a year ago, on 8 February, 2016, the foundations were laid for one of the biggest controversies that Delhi saw.
For the next three months, controversy surrounding the Jawaharlal Nehru University (JNU) gripped the Capital as well as the rest of India, and ended up dividing the populace into two clear halves. The episode was seen in such a black-and-white manner that there was no opportunity for any grey areas to exist.
Located atop the ridge in southern Delhi, JNU saw a few people raise slogans for independence. They spoke of breaking the country into little pieces.
As a consequence, JNU Students' Union President Kanhaiya Kumar and three others were arrested, and sent to Tihar Jail on sedition charges.
Such serious charges helped fuel the controversy. On top of that, the Delhi Police's incompetence was exposed, because it had relied upon a doctored video to press such serious charges. Later, many questions were raised about the veracity of those clips.
The entire controversy raised doubts over a section of the media, which twisted facts in order to play to certain political interests. This, in turn, further complicated the issue.
The divide among the citizens on this issue soon fell out onto the streets. When Kanhaiya went to a bail hearing at the Patiala House court in Delhi's maximum-security area around India Gate, some BJP workers beat him up.
In the end, on the basis of the available evidence, the court granted conditional bail to Kanhaiya on 2 March, 2016. He's currently out on bail.
According to Kanhaiya, there has been no progress on the matter. He says the police has not even filed a chargesheet in the case.
In the last one year, there have been many other developments in Kanhaiya's life. He has addressed many seminars and gatherings, and penned a book titled 'From Bihar to Tihar' based on his experiences.
In the meantime, some right-wing groups have run campaigns to shut down JNU, which had the support of BJP MP Subramanian Swamy.
There is another aspect to this controversy - the people who actually raised anti-India slogans on 8 February, 2016 have eluded the police's grasp. The matter has therefore gone into cold storage. According to sources in the government and the police, this has been done deliberately, because the ones who raised the slogans were Kashmiri students who returned to Kashmir. Sources say the probe hasn't gone anywhere because the BJP is in a ruling alliance with the PDP in the state of Jammu and Kashmir.
Today, one year later, how does Kanhaiya look back on this controversy? Has his political thought changed? Has it become more cultivated?
For all these answers and more, watch Catch's exclusive interview with Kanhaiya.