Justice for Jisha: Kerala police grapple for clues. Outrage intensifies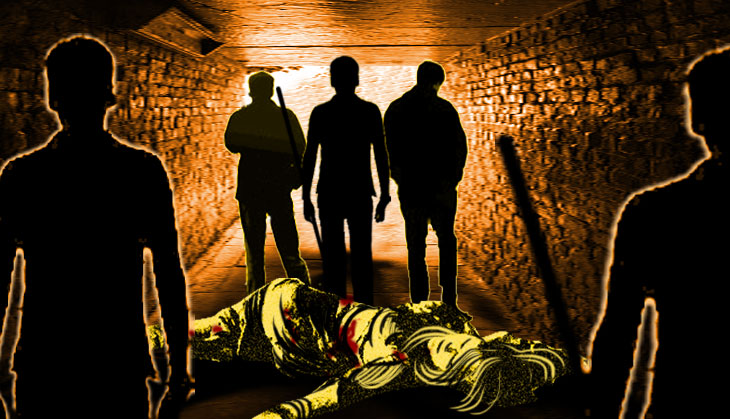 The brutal rape and murder of a 29-year-old Dalit law student named Jisha in Kerala's Perumbavoor town six days ago has become a major flashpoint in the state.
Chief Minister Oommen Chandy had to wade past a DYFI demonstration on Wednesday morning as he came visiting Jisha's old mother at the Perumbavoor taluk hospital. Women's groups and other activist groups across Kerala are out on the streets expressing their outrage. The anger also poured out on social media as many tweeted and posted with the hashtag #JusticeforJisha.
Read- #JusticeForJisha: Kerala govt awards family Rs 10 lakh compensation
Leader of the Opposition VS Achuthanandan, after visiting the bereaved mother, said that such heinous crimes breed in the land when it is governed by an "ineffectual Chief Minister".
According to reports, Prime Minister Narendra Modi and Congress vice-president Rahul Gandhi are also likely to visit the victim's family.
CPI(M) state secretary Kodiyeri Balakrishnan and politburo member Pinarayi Vijayan, at separate public meetings, criticised the police's handling of the case.
Meanwhile, the police have arrested three persons for questioning and have also released an artist's sketch of the man who might have committed the crime. Jisha was living in a one-room shack by the side of a canal with her mother. The murder took place there on 28 April between 2 pm and 5 pm, according to police records.
A neighbour told the police that she saw a man leave the house around that time. Based on her description and information provided by another witness, the police has prepared a sketch of the murder suspect.
Also read- #JusticeForJisha: Kerala police register FIR for rape and murder
According to TV reports, the police have recovered some fingerprint samples and a weapon from near the scene of the crime. They are also seeking details from mobile towers in the vicinity to track the movement of possible suspects around the time of the crime.
The post-mortem report says that Jisha's body suffered 38 wounds. The murder was extremely brutal, almost as if it was committed by a psychopath.
The horrific murder captured public attention 3 days after it happened. Perumbavoor is a semi-urban place. The gruesome nature of the murder was brought out by the social media. People are asking how such a murder was relegated to the category of an ordinary crime and whether it had something to do with the fact that the victim was a poor Dalit.
Edited by Aditya Menon
More in Catch:
AgustaWestland: how Singhvi tore apart NDA's case against Congress
Move over pessimism. We just got a beautiful lesson in hope courtesy Leicester City
Uttarakhand: Centre may agree to a floor test. Will 9 Cong rebels vote?
Punjab gangster gunned down in HP. Rivals fight for credit on Facebook