JNU student suicide: Are our universities 'turning into graveyards for the oppressed'?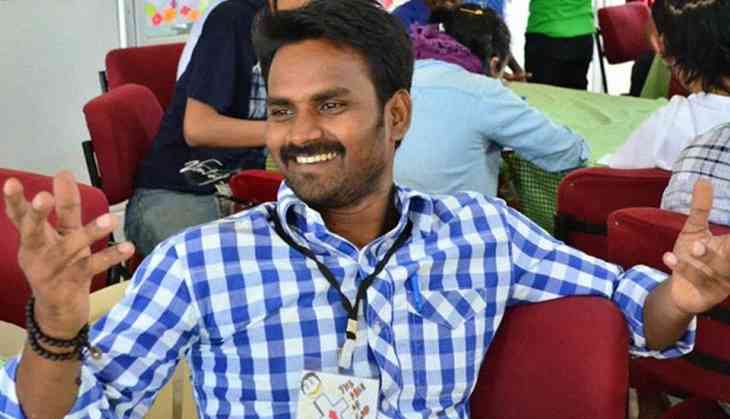 "Our universities are being turned into graveyards for the oppressed," wrote Umar Khalid on Facebook, after the lifeless body of a Dalit PhD student of Jawaharlal Nehru University (JNU) was found hanging on 13 March at a friend's residence in Munirka.
His statement isn't entirely untrue: the alleged suicide of J Muthu Krishnan, who was a first year M Phil student in the Centre for historical Studies (CHS) in JNU, comes at the heels of that of Rohith Vemula at the University of Hyderabad - who killed himself last year after his attempts to highlight the discrimination faced by Dalit students in higher education failed to make a difference.
Vemula's death had resulted in widespread protests across the country, yet another student's suicide in the capital's Jawaharlal Nehru University has once again possibly highlighted the inequalities in higher education.
A fight for justice
JNU Student's Union (JNUSU) president Mohit Pandey told Catch that Krishnan, who was also called 'Rajini Krish' because of his uncanny likeness to Rajinikanth, had been actively involved in all struggles for justice for Rohith Vemula.
"He was vocal about alienation of students from marginalised sections from higher education. His last Facebook post also talks about his grief over inequality in the admission process for MPhil and PhD programmes. Suicide over these beliefs certainly cannot be ignored," he said.
On 10 March, this is what Krishnan wrote on Facebook:
Krishnan, who had known Rohith Vemula, had also actively participated in the protests after the science scholar's death.
He had even written an article on Rohith Vemula's mother, Radhikamma: "Dear anti-nationals, let me tell you, one day this nation's leader is going to sell all….Hundreds and hundreds of Appa Raos (UoH Vice-Chancellor) are going to kill thousands of Rohiths…At the same time, all the leading national institutes will be headed by people who cannot even clear the 10th standard exam. These people claim dissenters are anti-nationals and seditious,'' he wrote.
"They are going to kill many Rohiths, like us, just for eating beef, for being rational, for being intellectually productive for the country. But we are the real sons of this land and after we are all killed, there will be no nation.''
He even participated in JNU administration block blockade by the Committee of Suspended Students for Social Justice.
The JNU Students Union in their official press release condemned the JNU administration's lack of sensitivity in the entire matter. It reads, "Since yesterday, no high official from the administration of VC and his team reached neither at the spot where he died nor at the hospital. The top officials of the administration have not cared to meet the family of Muthu until now. Only an associate dean reached the hospital late today. JNUSU demands that a proper and transparent enquiry be undertaken to ascertain the circumstances and reasons behind the death of Muthu."
The JNU administration has not made any statement regarding the matter yet.
The events
Delhi Police says they received a call at 5.05 pm about Krishnan having locked himself in a room. "On reaching the spot, the police forced the door open. The young man was found hanging from the ceiling fan,'' said Additional DCP South Delhi Chinmoy Biswal.
"He had come to his friend's house this afternoon to have lunch. He reportedly went to another room to sleep and locked himself in. His friends later called him out and on getting no response, called the police.''
Biswal added that his friends told the police that he had been depressed over personal issues.
No suicide note was found near his body or his hostel room in JNU.
The SHO of Vasant Vihar police station Sukhdev Singh Mann said the police can't make any further statements at this time and that "a probe is underway".
Krishnan, who was from Tamil Nadu's Salem district, had studied at the University of Hyderabad (UoH) in 2015 before joining JNU. His family reached the AIIMS in Delhi on 14 March, where Krishnan's body is undergoing an autopsy.