Jayalalithaa's biographer: She was like Indira but had to face more hurdles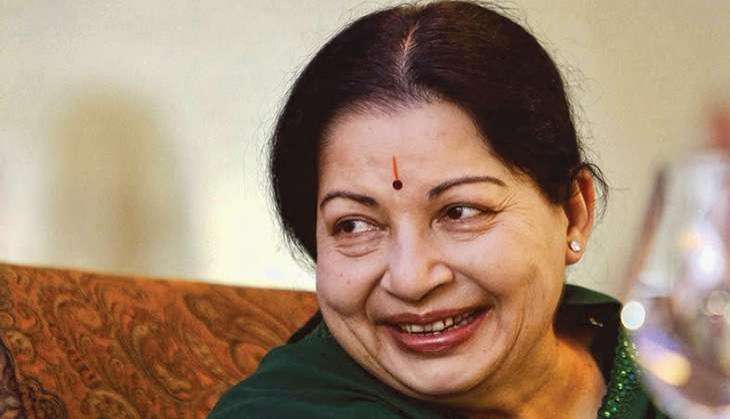 "I now feel the self-restraint and censorship is gone," says veteran journalist Vaasanthi who tried hard to peel the layers of Jayalalithaa's complex personality while covering Tamil Nadu for years.
After putting in two years of intensive research, she decided to write a biography Jayalalithaa: A Portrait in 2011. A permanent injunction was slapped against the publication of the book even before its release by Penguin.
Vaasanthi was heartbroken. She went into a depression for two years.
"I will never ever write a biography," Vaasanthi told Catch soon after news of Jayalalithaa's passing away came in.
She is also relieved that the defamation cases slapped against her will now become redundant.
"Anybody can write about her now," she said.
"But I am also sad that she is gone. She was a colourful and charismatic personality. I have to think as an unbiased, impartial journalist too."
Earlier, in a piece for Outlook India, the first publication to run a curtain raiser on the embargoed biography, she wrote: "I attended one of the court hearings and felt utterly humiliated. I heard the lawyers of the other side raising their voice and calling me a liar who dared to defame a leader of six crore people. I am yet to recover from the shock."
Recover she did, four years later, and wrote another biography Amma: Jayalalithaa's Journey from Movie Star to Political Queen, published by Juggernaut App and books.
Vaasanthi
Edited excerpts from the interview:
LH: Why was your first book on J Jayalalithaa, published by Penguin, banned?
Vaasanthi: She did not want anyone to write about her. It was an unauthorised biography. It had to be so, otherwise it would have been a hagiography. She said it was a violation of her right to privacy.
LH: How does it feel to have a book banned? The hard work going to waste, and, worse, no one standing up for you - not the media, not the publisher?
Vaasanthi: Devastating. And scary. I was in a state of depression for two years.
LH: Do you think you succeeded in unravelling Jayalalithaa's enigma? Do you think you have done justice to her persona with your biography?
Vaasanthi: No. I have tried to decipher, but she was a complex person. I think I have been fair and empathetic.
LH: What is that one quality of Jayalalithaa that sets her apart from other women politicians across India and the world?
Vaasanthi: Extraordinary courage with which she fought the male-dominated society single-handedly.
LH: Did you encounter any threats while working on the (first) book?
Vaasanthi: Not while writing, but after she went to court. I was torn to pieces on her JAYA TV channel and threatened when I appeared at the court once.
LH: If you were to compare Jayalalithaa with any other woman politician who would that be?
Vaasanthi: It is difficult to find one. She could be compared with Indira Gandhi, but the latter did not meet with the hurdles and problems that Jayalalithaa had to meet with.
LH: Does Sonia Gandhi's journey intrigue you? Should we expect a biography of her? If not, which other woman (or man) would you like to write about?
Vaasanthi: No, not at all. I would rather not write any more biographies!
LH: Did Jayalalithaa get to read your book?
Vaasanthi: I believe so.
LH: How does it feel talking about her now that she is gone?
Vaasanthi: I now feel the self-restraint and censorship is gone.
From glamour queen to politician, the extraordinary story of Jayalalithaa