Jammu and Kashmir: Governor Satya Pal Malik says 'Brutal killing of BSF jawan violates Geneva Convention and leaves no space for talks'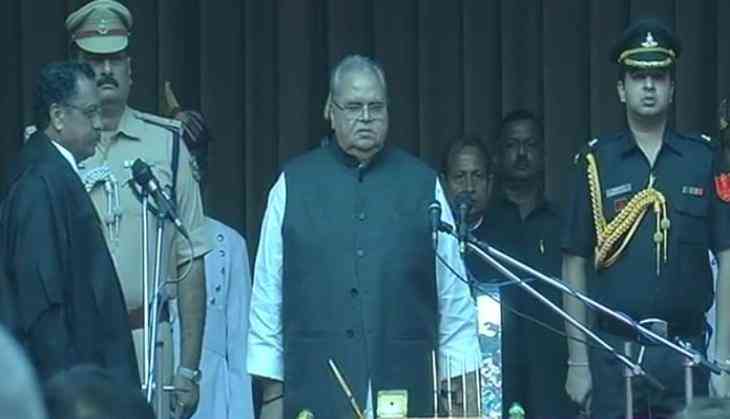 Commenting on the recent brutal killing of BSJ jawan and subsequently cancellation of the talk due to be held between Indian and Pakistan, Governor Satya Pal Malik in an interviews on Monday said that the brutal killing of BSF jawan is in contravention of all norms and left no space for talks.
"The killing of SPOs we are facing everyday but the brutality in the killing of the BSF jawan…We have killed 250 terrorists in the district where this jawan was killed. So Pakistan not a concern here. But the real thing is the violation of Geneva Convention in this case- they not only killed our soldier but all gouged out his eyes, beheaded him. You want talks and you doing this too. Both can't go together," said Malik when asked about the cancellation of the talk.
When asked about whether he has given any suggestion on talks to the Centre, he said "No I don't get into these things. I have a limited mandate from the Prime Minister and that is development, outreach, meeting people and making them realize that Governor's House is open to them. I meet people even at 12 in the nigh, even those who come without any appointment, I pick up my phone. I entertain even the complaints I receive on WhatsApp".
He commented over several issues currently happening in the state. He is optimistic about the success of the on-going local bodies elections in the state. His door is open to separatist leaders if they wish to meet him. He indicated that Assembly polls may be conducted in the state along with 2019 Lok Sabha elections.
Also read: PM Modi on his way to Sikkim captures the beauty of Himalayan state in photos; see beautiful pics