'It's easy to brand any Muslim a terrorist': exonerated 'terrorist' Irshad Ali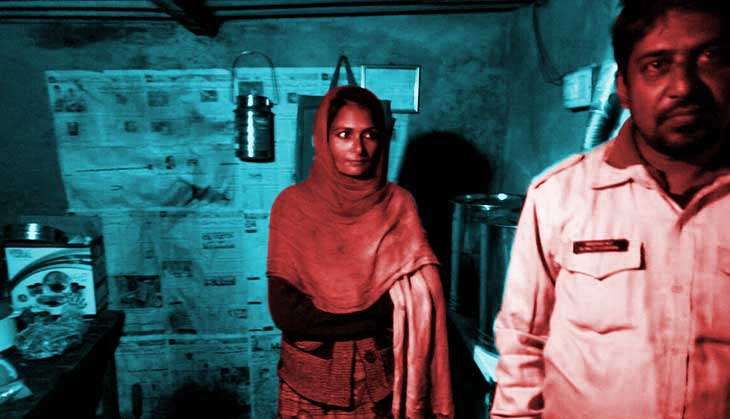 It does not take much to brand any suspect as a terrorist. But it can take years to ascertain the veracity of the allegations. The media, as well as society, don't wait for any trial to pass their verdict. However, there is hardly a whimper if the accused if finally proved innocent after years of judicial struggle.
Few can recount the horror of facing false charges of terrorism as well as Irshad Ali. A driver by profession, Irshad is lucky to have survived the ordeal he faced for years.
His story is that of an unjust system, a society with a religious bias that does not think twice before labelling a citizen a criminal and a terrorist. This inept system simply incarcerates people when it fails to justify this discrimination.
Even if a person manages to pass judicial scrutiny, this system never cares to fix responsibility for injustice meted out to such victims.
Irshad Ali was tortured for months; his judicial travails lasted for almost five years. Can the security agencies and their officers compensate for Ali's trauma? Or that of his wife Shabana, who aged before her time in trying to make ends meet for her family?
Irshad lives in Delhi's Nangloi area. One of the houses in a deserted slum area of Indira Enclave is his address. This place can only be reached through a mud path.
Dirty drainage water welcomes any visitor to the house. Irshad's son and niece stand hand-in-hand as Catch arrives to meet the man.
On one side of this small house lies a cemetery. The rest of the surrounding land is barren.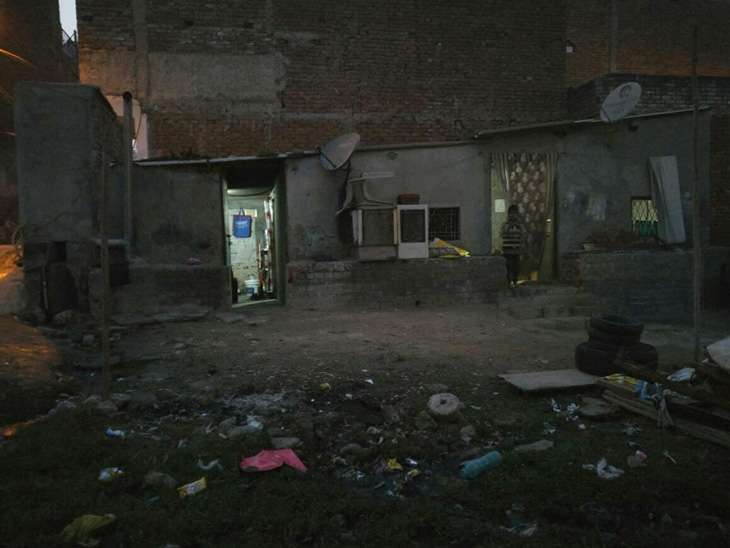 Photo: Shahnawaz Malik/Catch News
The early years (Birth to 1996)
Irshad, 41, was born in Delhi. His father, Mohammed Yunus, worked as a clerk with a lawyer who practised at Delhi's Tis Hazari Court.
Irshad was sent to his ancestral village Paigambarpur in Bihar's Darbhanga at an early age for studies. He studied Quran at the Ahmaddiyah Salafia madrasa. However, the strict discipline at the madrasa proved too much for him and he quit studies in 1991 to come back to Delhi.
Irshad's elder brother Naushad is a murder convict. He has been lodged in Tihar Jail for the past 25 years. Two of his six sisters were already married when he returned from Darbhanga.
Soon, Irshad began sharing the responsibility of earning family's livelihood with his father.
In 1996, Irshad's father bought an old autorickshaw for him.
1996-2001: Life as an auto driver
Irshad used to regularly visit his brother Naushad in Tihar Jail while driving the autorickshaw. He became acquainted with Naushad's friends in jail, who would send letters to their homes through Irshad. It was the beginning of Irshad's misery, as his favours to jail inmates were noticed by the Delhi Police.
In 1996, Delhi Police ACP Rajbir Singh took Irshad and his father into custody. The father and the son were brought to the Maurice Nagar Police Station, where they were tortured in front of each other. Irshad was frequently asked to reveal his links with terrorists.
This was Irshad's first experience of police torture. He was hung upside down and petrol was often poured into his private parts.
"Besides violence, the police would make every effort to humiliate us. The agony went on for 10 days," Irshad recalls.
ACP Rajbir Singh, the man who picked up Irshad and his father, is arguably one of the most controversial officers in the history of Delhi police. He started his career in 1982 as a sub-inspector and rose to the rank of ACP in just 13 years. He made a name for himself as an encounter specialist. He was the man who led the controversial encounter of two alleged terrorists at Delhi's Ansal Plaza on 3 November 2002. Singh is said to have carried out over 50 encounters before being killed by a Gurgaon-based property dealer in 2008. The killer was known to Rajbir Singh.
Coming back to Irshad's sordid saga, his freedom lasted only for four months, as he was again taken into custody by Crime Branch ACP Ravi Shankar. This time, he was tortured at Chanakyapuri Police Station. The crime branch wanted him to confess his ties with the jihadis.
However, he was soon released for want of any evidence. Irshad's life dragged on for the next five years. He was now married to Shabana, and became father to a son.
2001-2005: Working as a secret agent
Irshad's third brush with the law enforcement agencies was not pleasant either.
In November-December 2001, he was rounded up by the Intelligence Bureau (IB). IB sleuths kept him at an undisclosed location. He was tortured continuously for three days in a sound-proof room. According to Irshad, one of the senior IB officers told his subordinates, "why do you torture this man? He can be of great use."
Irshad claims he was given an offer to become an informer. He had little option but to accept.
IB officers then left him outside Lakshmi Nagar metro station. They even gave him Rs 500 to reach home.
This was the beginning of Irshad's life as an undercover agent. He was asked to hand over letters sent by Tihar Jail inmates on a regular basis.
IB officers believed these letters could potential provide leads to some major criminal activity.
To Irshad's misfortune, this did not happen. Nevertheless, he was paid Rs 5,000 per month for his services.
Meanwhile, Irshad also started working as a secret agent for Delhi Police's Special Cell. Irshad says he felt proud whenever he contributed to solving a case. The police torture he had faced was now a thing of the past. He even roped in his cousin Maurif Kamar to work surreptitiously for these agencies.
While Irshad was proving a valuable asset for the Delhi Police, he could not do much for the IB. The letters he was handing over from Tihar Jail convicts were not giving any valuable leads to the IB officers. He would regularly meet some of these officers and even socialise with them. One of the senior officers would convince him to do something for the country. Irshad knew this officer as 'Shyam uncle'.
In 2003, Irshad was introduced by IB officers to Imtiyaz and Faiyaz, both of whom worked as secret agents in Kashmir. He was asked to penetrate Pakistan-based jihadi groups. In the opinion of IB sleuths, Irshad was a befitting man for this task, due to his Salafi madrasa background.
Irshad was provided with a cell phone and a few numbers of Pakistani agents. His job was to remain in touch with these contacts and report to his superiors in IB. According to Irshad, IB officers made at least 90 calls and sent dozens of messages on this cell phone during these two years. These calls and messages would later prove to be vital evidence in proving his innocence.
However, Irshad could not give any substantial leads during this time. This prompted his IB handlers to convince him to go to Pakistan. He ventured out to infiltrate the border in 2004, but was caught in the border area of Jammu by Military Intelligence. He was yet again tortured for four days.
Army officers would not believe that he was working for the IB. Delhi-based IB officers had to visit Jammu to convince their counterparts in the military and secure Irshad's release.
2005-2006: Facing terrorism charges
Irshad's case study reveals he failed to get any clinching lead from his Pakistani contacts. He was then asked to make a passport and enter Pakistan through legal means.
But the fate of agents like Sarabjit Singh made him change his mind, and refuse to follow suit. His handlers had already clarified that he would be his own in case of any contingency in Pakistan. Instead, Irshad chose to continue his work as an informer within the country.
In the meantime, a proposal by one of IB's officers, Majid Deen, alienated Irshad from his job. Irshad was purportedly told by Majid: "Work does not happen on its own, one has to finish it. We have to prepare scapegoats for sacrifice."
Irshad was instructed to visit Muslim-dominated areas and incite the Muslim youth for training in Pakistan. The game was to arrest these youths once they came back to India. This would accomplish the 'good work' that the IB wanted to carry out.
Irshad says he was opposed to the idea of framing innocent youth. "I refused and started evading the IB officers," he says.