Is this honour? Sister goes home to tie rakhi, leaves a widow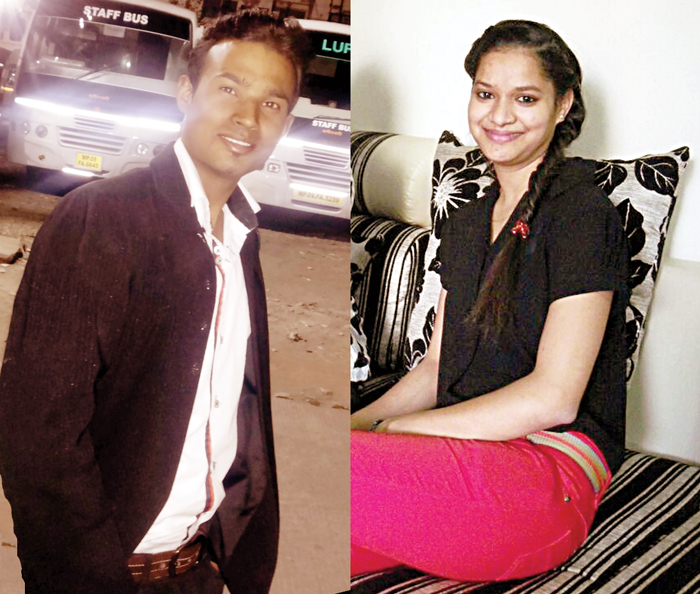 For love
Archana married Hemendra Dongre last year, for love
Her family wanted to get her married within the caste
This year, they invited her home for Raksha Bandhan
For \'honour\'
Archana\'s family attacked the couple as soon as they arrived
She was beaten, Hemendra was strangulated with her scarf
He died; she is in hospital, hoping the state gives her justice
On Raksha Bandhan, the day brothers were reiterating the vow to protect their sisters, the sanctity of familial relations was being shredded in the nondescript Gangadevi Nagar of Indore.
Archana Dongre, 24, had visited her parents' house that evening with her husband, hoping to end the estrangement over her love marriage and get the blessings of her family.
She left in an ambulance, as a widow.
But why?
Chronicle of a tragedy
Archana was in love with Hemendra Dongre, 25, since school and decided to marry him after both completed degrees in automobile engineering last year.
Archana's father Parasram Arolia, an officer with Indore Municipal Corporation, didn't agree. He wanted her married to a man from their own caste.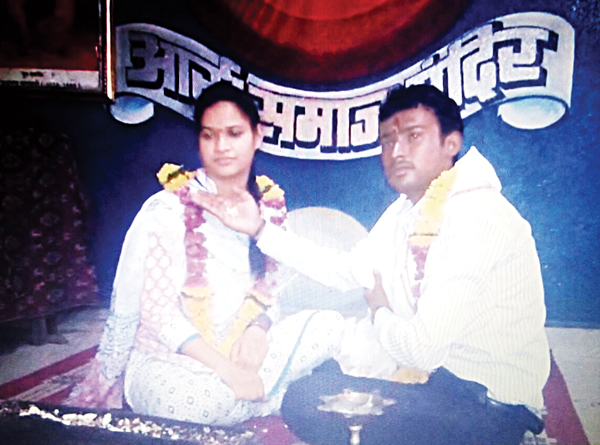 Archana refused to give into the demand and tied the knot. The family tried every trick to get her back, from police pressure to emotional blackmail. But Archana stayed firm.
Hemendra's family - mother and a younger sister - too was opposed to the union. He left his home and shifted to Palia, taking up a job with a private firm.
A few months in, life seemed to be getting back on track, though both were still estranged from their families.
Archana's family asked her to visit and tie a rakhi to her mentally-ill brother. She couldn't refuse
Not long after she married, Archana's family had invited her for Raksha Bandhan. "She did not come because Hemendra did not allow," said her sister Shruti.
This year though, emotion got the better of her.
The family said they wanted her to visit and tie a rakhi to her mentally-ill brother Montu. Archana hesitated initially, but couldn't refuse when they handed the phone to her brother.
She WhatsApped her husband, "Please take me to my father's home. I want to meet Montu." Hemendra yielded to her wish.
Betrayed by their own
And at 6 in the evening on 29 August, the couple arrived at the Arolia residence, accompanied by Hemendra's little cousins Chinu and Genie, both 8.
They had no inkling of what lay behind the door.
The little cousins later told the police: "When we entered the house, Parasram and other people attacked Bhaiya and Bhabhi. They beat them. They strangled Bhaiya with Bhabhi's dupatta and hit her with stones."
Archana said, "My mother Vimla and cousins Shailendra and Hari Singh dragged us inside as soon as we opened the door. My father and uncle Gar Singh came out from another door and pounced on Hemendra."
"They snatched my dupatta and strangulated him. They sat on his chest until he stopped struggling. I tried to run but they caught me near the gate and beat me up. I lost consciousness after they hit me with a large stone."
'They snatched my dupatta and strangulated him. They sat on his chest until he died,' says Archana
The commotion alerted the neighbours and, according to eyewitnesses, when they started gathering, some of the culprits fled in a car. The neighbours, however, managed to lock Gar Singh, Shailendra and Vimla inside and called the police who arrested them.
Hemendra was rushed to the Bombay Hospital, where he was declared brought dead.
Archana was initially treated at Maharaja Yeshwantrao Hospital and was then shifted to Bombay Hospital. Doctors say her lungs are severely damaged, but her condition is now stable. She has posted a video on YouTube demanding justice.
The arrested accused, meanwhile, showed no remorse when they were produced in court 31 August. Gar Singh even proclaimed that the family had considered Archana dead the day she married, so it made no difference what happened to her.
A fight for justice
Media reports quoted DIG Santosh Kumar as claiming that it wasn't exactly a case of honour killing, but the result of an "instant dispute" between the couple and the girl's family. "We have rounded up most of the accused," he added.
Archana's father Parasram is still absconding though. The police have launched a manhunt and raided his relatives' places in Morena, Bhind and Ujjain, to no avail.
The Indore Municipal Corporation, meanwhile, has suspended Parasram and is preparing to confiscate his properties.
The police is investigating the digital video recorder of CCTV cameras installed at the Arolia house.
The family had "tried to destroy the evidence by throwing the DVR into a water tank", said ASP Rajesh Sahay. "We are trying to restore it."
The brutal killing, however, has outraged Indore, with several candlelight marches being held to demand justice for Archana.
The Red Cross has donated Rs 30,000 for her treatment while the government has announced a relief of Rs 1.20 lakh.
But even if Archana gets justice, can this nation guarantee its daughters they won't have to suffer for exercising their right to freedom?
How many Archana's will it take for this nation to rid itself of the cancer of honour killings?
With inputs from Patrika Staff.