Is the Modi govt hounding Lawyers' Collective?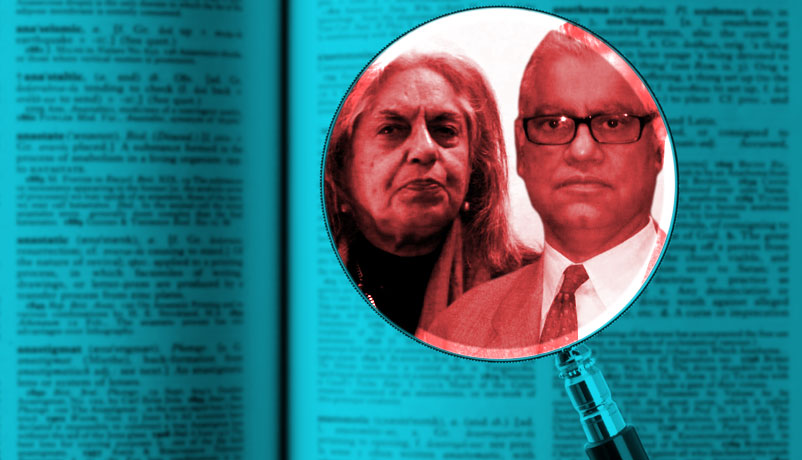 The Lawyers Collective has strongly refuted the government's allegations of misusing funds received under the Contributions Regulation Act. Senior Advocate Indira Jaising, one of the founding trustees of Lawyers' Collective and its main public face, declared her firm and her organisation's resolve to combat the allegedly vindictive efforts.
Lawyers Collective, a litigation and advocacy organisation which avowedly believes in "advancing justice through constitutional means", was served two show-cause notices under the FCRA. The first one one was in November last year, while the latest one arrived on 9 February.
The government has accused Jaising, who was an Additional Solicitor General (ASG) from 2009-2014, of receiving donations from abroad despite being a government servant, and spending the funds for canvassing "political causes".
Also read: Anti-nationals or champs of jurisprudence? 4 lawyers speak out
Contesting the government's accusations, Jaising in turn has accused it of running a deliberate campaign to malign her and her organisation. Referring to the fact that the "news" about the notices was leaked to certain media houses even before they were formally served upon her organisation, Jaising alleges that it amounts to a violation of Section 20 of the FCRA which requires the government to maintain confidentiality of proceedings.
As for the accusations of spending the funds of 'political activities', Jaising has challenged to government to prove the illegality, given the fact that the FCRA doesn't prohibit the usage of funds for community and political mobilisation. Moreover, in a democratic country, no law can be used to crack down upon such activities, she states.
According to Jaising, no doubt an ASG is appointed by the government, but doesn't make her a "government employee" as defined in Section 3 of the FCRA.
Cases taken up by the collective
For quite some time, Lawyers Collective and it's two most prolific trustees - lawyers Jaising and Anand Grover, have been taking up cases and causes which their detractors damn as "anti-national."
For instance, Grover was pilloried as a terrorism-supporter for defending terror convict Yakub Memon (who was executed in August last year). Jasing represented Greenpeace's Priya Pillai, who the government accused of trying to tarnish India's image abroad, and whose passport it impounded. The Delhi High Court, in June last year, had pulled up the government for its illegal and high-handed actions.
Jaising is also representing human rights activist Teesta Setalvad, who has been charged with criminal misappropriation of funds, among other offences.
Many say that this is the government's way of cracking down on activist-lawyers.
When contacted, MA Ganapathy and GK Dwivedi, two Joint Secretaries in the Ministry of Home Affairs (which monitors FCRA regulations and its compliance) who usually handle and remain in the know about such affairs, refused to comment.
Edited by Aditya Menon
More in Catch:
Same-sex nikaahs & gay imams: how LGBTQ Muslims are reconciling faith and sexuality
Sure cure: how to tackle India's undernutrition crisis in 10 steps
Masterclass for an MLA : 10 ways Bollywood has chased love without harassment
Restrictions on fighting polls will change country's character: Jagdeep Chhokar