Is demonetisation even legal? PILs raise uncomfortable questions for Modi govt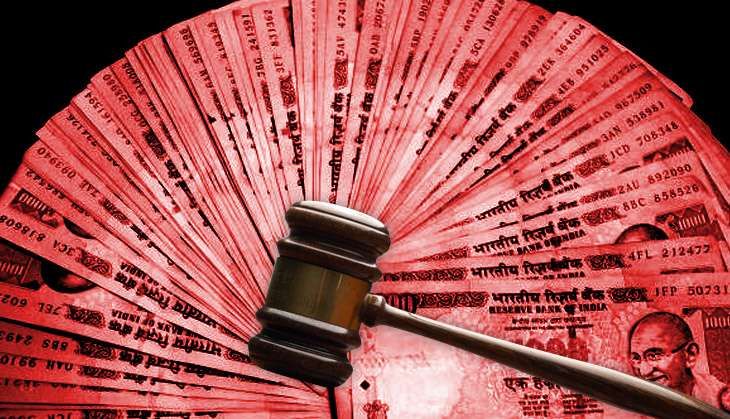 While India learns to cope with demonetisation, it is also learning that the space to question the legality of it is shrinking.
PILs filed in various high courts have not only not been heard, they have mostly been brushed aside by judges saying "the efforts of the government in nation building should not be defeated in any manner" as the Bangalore High Court replied to a PIL applicant.
The central government's plea to the Supreme Court was that no other courts should entertain petitions challenging the 8 November notification. However, on 18 November, the apex court said, "People are affected. People are frantic. People have the right to approach the courts."
Also Read: Farm to factories, brick kilns to cane crushers. Demonetisation pinches all
Finally, it has been announced that all pleas against demonetisation will be transferred to the apex court, which will hear them on 8 December.
Catch studied some of these petitions to understand the arguments challenging the constitutionality and legality of the prime minister's "masterstroke" to demonetise Rs 500 and Rs 1,000 currency notes.
Illegal surgical strike on the poor
Delhi-based lawyer Sangam Lal Pandey alleged in his PIL to the apex court: "The petitioner has received information from different private hospitals that they are not taking cash amount that includes Rs 500 and Rs 1,000 currency notes because of which serious operations are not being done and people are dying."
Fellow lawyer Vivek Narayan Sharma argued that cancellation of the tender of Rs 500 and Rs 1,000 notes is illegal as it violates the norms of the Reserve Bank of India.
"Banks are closed for public dealing for 9.11.2016 making it more difficult for the Aam Aadmi to obtain legitimate money for purchase of daily utilities and necessities. U/S 26(2) of the Reserve Bank of India Act,1934, Respondent is required to give reasonable time to people to make alternate financial arrangements to avoid largescale mayhem and chaos," Sharma argued.
"How would 125 billion citizens of India survive with a meager limit provided in the ambit of said scheme that too in current scenario when a pollution mask comes for more than Rs 2000/- and Inflation (Mehngai) is at its all-time peak?" questioned Sharma's PIL.
Senior lawyer and former law minister Kapil Sibal appeared for Pandey and Sharma in the Supreme Court, as well as for S Muthukumar and Adil Alvi, who too have filed similar petitions seeking quashing of demonetisation on the grounds that it infringed the citizens' right to life and trade, among others.
Sibal argued that the government did not have power under the RBI Act for blanket removal of currency notes of certain denomination; it only had power to cancel a particular series. "We are challenging the constitutional validity of the notification," Sibal said. He also argued that the Centre had no power to restrict withdrawal of the hard-earned money of people as the banks were only "trustees of money and have no power beyond that".
"People are suffering without an ATM card or a bank account, as they don't get wages," Sibal noted.
Attorney General Mukul Rohtagi, representing the government, compared demonitisation with "surgical strikes", saying there will of course be some pain during a surgery.
Sibal countered by highlighting the problems being faced by the common people in the remote areas of Chhattisgarh, Uttarakhand, Himachal Pradesh and the Northeast in getting their own money from banks and ATMs, and said it amounted to a "surgical strike against the common man".
Illegal to violate the fundamental right to livelihood
Pooja Mahajan, owner of a designer boutique in Delhi, claims to have suffered huge financial losses as a result of demonetisation. Challenging the move through a PIL in the Delhi High Court, Mahajan argued that it infringed her right to livelihood, a fundamental right guaranteed to every citizen by our constitution.
Also Read: People can die for any reason. Don't blame note ban: BJP's Keshav Maurya
In her plea, Mahajan accused the government of taking a dual stand - on one hand, it was encouraging people to deposit old notes in banks, and on the other hand it was threatening them with prosecution for depositing over Rs 2.5 lakh.
Illegal to use unauthorised Devanagari numerals on currency notes
A PIL was filed in the Madras High Court on 21 November demanding that the new Rs 2,000 currency note be declared "invalid" on the ground that its value is printed in Devanagari numerals, which is not authorised by India's constitution.
KPT Ganesan, a local DMK functionary, submitted that the use of the Devanagiri numerals in question was against the Official Languages Act, 1963. He contended that the constitution allows the use of only the "international form of Indian numerals" for official purposes.
This point was also raised by Garga Chhatterjee in an article on FirstPost: "In this regard, the British had done a much better job, where numerals of many South Asian languages were given equal footing in font size, vis-à-vis English. Thus English, Hindi, Urdu, Bangla, Tamil, Telugu, Kannada, etc all had same font size numerals on bank notes as evidenced in the 10-rupee currency note of 1910."
Illegal to disrupt the life of the common man
On 11 November, a PIL was filed by Mohammed Haroon Rasheed of Karnataka, challenging the government's decision on the ground that it had affected the lives of common people. He argued that the common people were being forced to leave work and stand in queues at banks and ATMs.
Illegal to cause a 'change crunch'
Anil Chitre, a 30-year old businessman from Mumbai, alleged in his PIL that demonetisation had caused "a dearth of change" in the market. "Black money hoarders, in a bid to secure their unaccounted cash, which was presumably in high denomination notes, made desperate attempts to exchange the stashed cash for available change in the market."
Illegal to use currency notes to advertise Swachh Bharat
Another petition argued that since currency notes weren't government-owned bill boards, they must not be used for "advertisements". It follows, thus, that the Swachh Bharat logo on the Rs 2,000 notes is illegal, so the circulation of these notes should be "stayed immediately".
Illegal to not issue an ordinance to demonetise currency
On 16 November, lawyers Jamshed Mistry and Jabbar Singh urged the Delhi High Court to take suo motu cognisance of the government's decision, taken in "great haste", to scrap high-value currency notes, contending it has caused inconvenience to the general public.
Mistry and Singh said the law has already been laid down wherein the government needs to come out with an ordinance first and then an Act.
Mistry recalled that after the Emergency, an ordinance, followed by the High Denomination Bank Notes Act, 1978, was passed to roll out demonetisation.
"Therefore, the requirement is that the current demonetisation could have been done only through an ordinance or amendment of the Act and not merely through a gazette notification," he contended.
The lawyers argued that merely giving four hours notice to the public is no notice at all, and that one's right to life and right to occupancy or the right to conduct business, guaranteed by the Constitution, were severely affected.
As Congress spokesperson and lawyer Manish Tewari told the media recently, "PM Modi has no authority to take away the right to property from the people. Legal tender is a property in my hand and the government cannot take it away."
Come 8 December, the government better have prepared responses to these petitioners.
Also Read: Note ban: How pro-Modi trolls are terrorising our Whatsapp groups