Indian banks need new laws to work for the poor: Grameen Bank founder Muhammad Yunus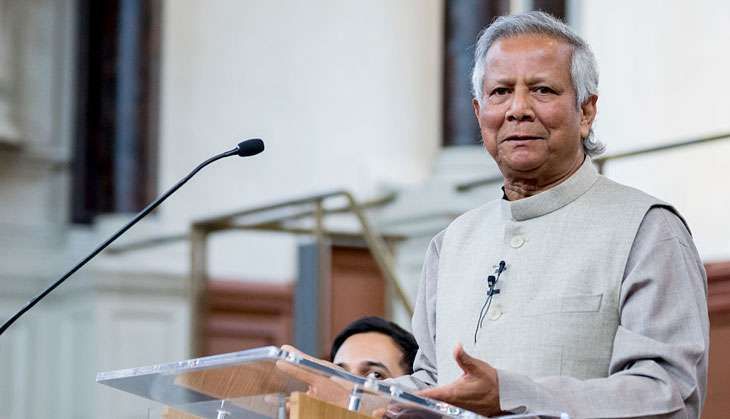 Nobel laureate and founder of Bangladesh's Grameen Bank, Muhammad Yunus, said Donald Trump's victory has left the world rather worried as Trump's idea of decarbonising the world by 2050 is nothing but a hoax.
Yunus is a Bangladeshi social entrepreneur, economist, and banker who was awarded the Nobel Peace Prize for founding the Grameen Bank. He was speaking at the celebration of 200 years of Presidency University in Kolkata.
According to Yunus, the world is moving in the right direction as far as decarbonising is concerned and so efforts should be made to improve other sectors.
Emphasising on the need for a change in the banking law Yunus said that Indian banks do not provide a proper infrastructure, especially for the poor.
Yunus said, "I have been asking the government to bring in new laws to set up new banks. The existing law creates banks for the rich. With existing structure, banks will never be able to serve the poor."
According to Yunus, many non-government organisations (NGOs) in India, which are dependent on financial assistance from donors, have been running large micro-credit programmes. They require limited banking license so that they can function as a bank.
Yunus said that micro-credit is a tool that can unleash the energy for building entrepreneurships among the poor. "This will also stop the concentration of wealth in the hands of few," Yunus explained.
"Social business is all about creating happiness, and it is different from the capitalist form of business which is driven by profit," said Yunus. He also urged new job seekers to create jobs rather than seeking out opportunities in old ones.
According to Yunus, presently, the Reserve Bank of India has granted 'in-principle' approval to 10 financial institutions to set up small finance banks under the 'Guidelines for Licensing of Small Finance Banks in the Private Sector'.
Edited by Jhinuk Sen