In the lurch: bank seals house with defaulter's family inside, man sells wife for Rs 1 lakh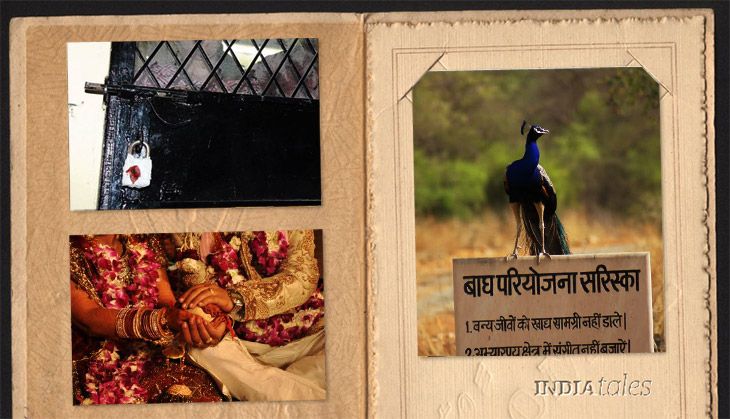 01
Bank seals defaulter's house in Bilaspur, trapping his family inside
In a bizarrely reckless incident, bank executives in Bilaspur, Chhattisgarh, last month sealed the house of a loan defaulter, leaving his family trapped inside.
When Syed Rajab Ali got home to Ageya Nagar from work, he found his house sealed, and his wife and children trapped inside. He called the police, who broke the seal in presence of the bank manager.
Ali, a contractor, had mortgaged his house to take a loan of Rs 7.5 lakh from the Oriental Bank of Commerce in 2003. Four years later, he borrowed Rs 16 lakh more against the same property. Apparently, he stopped paying the loan installments in 2009, prompting the bank to serve him several notices. When he still did not pay, the district collector allowed the bank to seize his house in 2011.
Ali appealed the bank executive for more time to repay the loan, and got five years. He, however, missed the deadline, after which the bank officials sealed his house in presence of the police. They apparently knocked on the door, but nobody answered. They sealed the premises, only to realise later that Ali's family had been trapped inside. 
02
Jaipur woman sold by husband to his cousin for Rs 1 lakh, raped: Cops
A woman from Sanganer Sadar in Jaipur has complained to the police that she had been sold by her husband to a relative, who then raped her.
According to her complaint, the woman hails from a village in Kota and was married to a man in Jaipur. The couple lived in a rented accommodation, and worked as labourers.
Sometime last month, her husband told the woman to go to her parents' place for a while and put her in a truck with his cousin. When they reached Beawar, the cousin pulled up at a deserted place and raped her. He told the woman he had bought her from her husband for Rs 1 lakh, according to her complaint.
"The victim somehow managed to reach the house of her father and then lodged a complaint at the Dadabari police station," said a police officer at Dadabari. "We are still investigating the matter."
03
To help conserve wildlife, every Rajasthan district adopts animal mascot
Rajasthan's forest department has come up with an innovative idea to spread awareness about wildlife: an animal mascot for every district.
"Precedence will obviously be given to the animal or bird that is most widely found in that particular district," said a senior forest department official. "For example, the spotted deer has been selected as the mascot of Jaipur and crane will be the mascot of Bharatpur district."
Peacock will represent Bhilwara, and rabbit Dausa. The majestic tiger will be the mascot of Sawai Madhopur district. Among other mascots are the panther, wolf, swan and squirrel.
To go with the initiative, the forest department will organise two-day awareness programmes in every district to "educate people about the importance of preserving wildlife animals".