In photos: Heavy rains trigger flash floods in Madhya Pradesh; rescue operations underway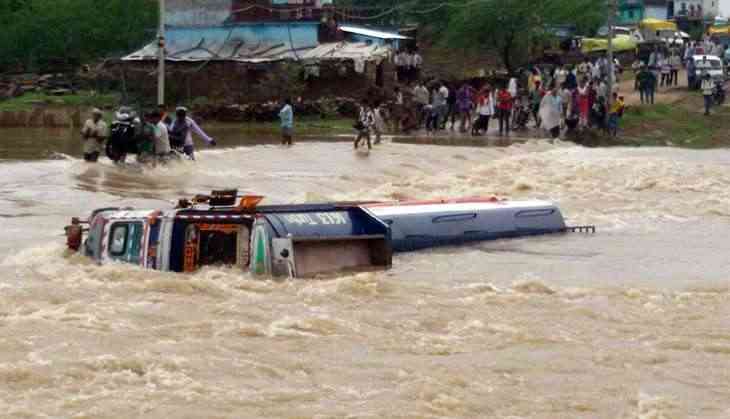 Heavy rains in the past 48 hours have triggered flash floods in Satna, Sagar and Rewa districts of Madhya Pradesh. Several rivers like Tamas, Narmada, Betwa, Jamani, Satna, Dhasan and Kopra are flowing above the danger mark.
The Army is conducting rescue operations in the affected regions. Helicopters have been pressed into service to provide succour to the dozens of inundated villages.
Many parts of Satna and Rewa have been cut-off from the rest of the state as flash floods have damaged several bridges and roads.
Seven people were stranded on trees due to the overflowing Tamas river. On Thursday, 7 July, the army personnel managed to save three of them. Four others saved their lives by swimming to the bank.
Four youths, who went missing after they were swept away in the swollen Tamas river at Purva waterfall in the Rewa district on 6 July, are yet to be traced.
All government schools in Rewa and Satna have been closed until Saturday, 10 July.
According to the local administration, food items and medicines are being supplied to the submerged villages through boats. Around 1,200 people have been relocated to five camps.
Over 500 houses have been destroyed in Satna district due to heavy rains during the past two days. Most of the roads connecting Satna to the rest of the state are still waterlogged. Many parts of Sagar city have been submerged in the water.
Around 4 lakh hectares of standing crop have been destroyed in Sagar district. Six districts of Bundelkhand are also severely hit by the floods. Around 200 people are reported stranded in the floods in Damoh region.
The prices of vegetables have gone up in most parts of Madhya Pradesh as the supply to the local markets have been cut-off. Power supply to several areas of Satna was hampered as many sub-stations have been submerged.
At least two dams in Panna districts have been breached due to the heavy rainfall. Around 2,000 people are reported stranded in dozens of villages in the district. The situation is no different in Damoh district where the local administration has ordered dozens of villages to be vacated.
The Meteorological Department has predicted heavy rainfall in Satna, Hoshangabad, Jabalpur, Raisen, Sagar and Damoh in next 24 hours. Bhopal, Narsinghpur, Vidisha and Betul are also expected to receive heavy rain in the coming two days.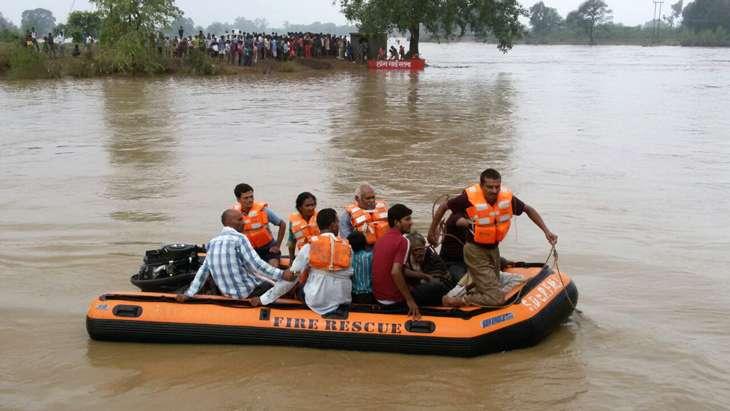 Rajasthan Patrika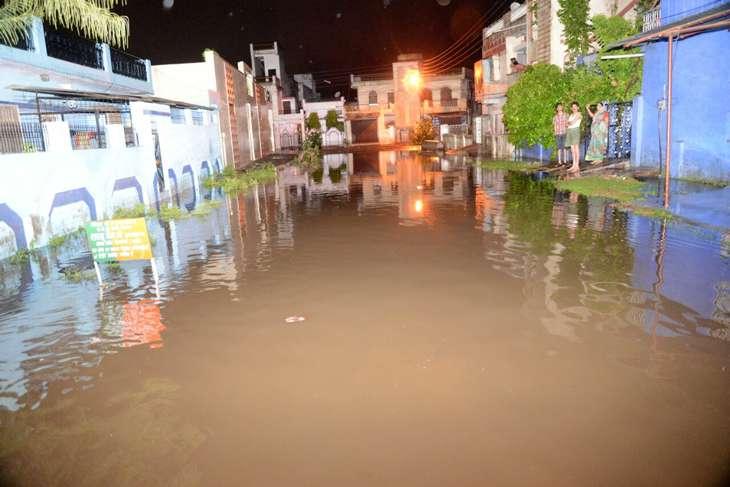 Rajasthan Patrika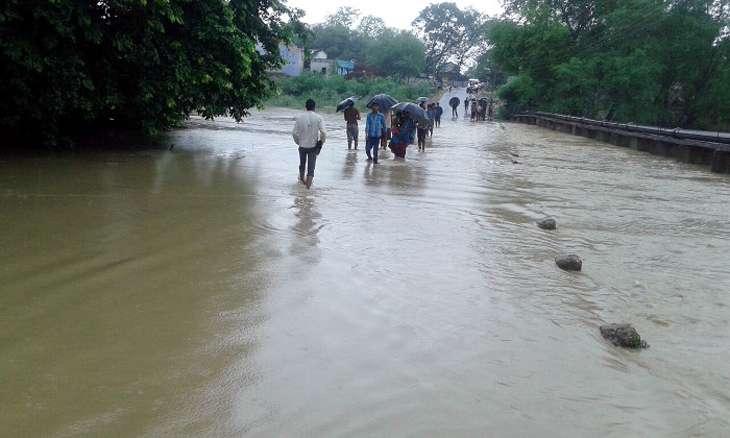 People are walking on a flooded road in Damoh District of Madhya Pradesh. (Rajasthan Patrika)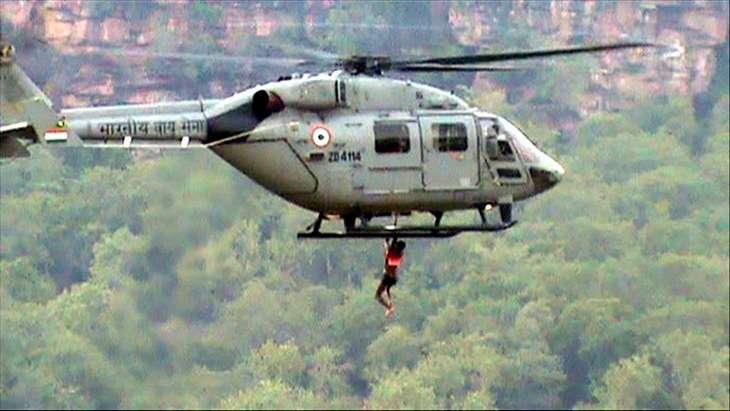 Army helicopter resuing a man in Riva in Madhya Pradesh. (Rajasthan Patrika)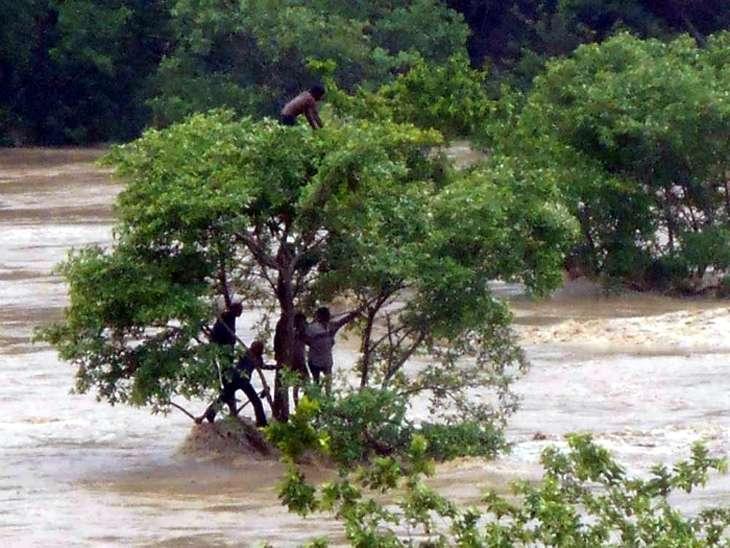 Rajasthan Patrika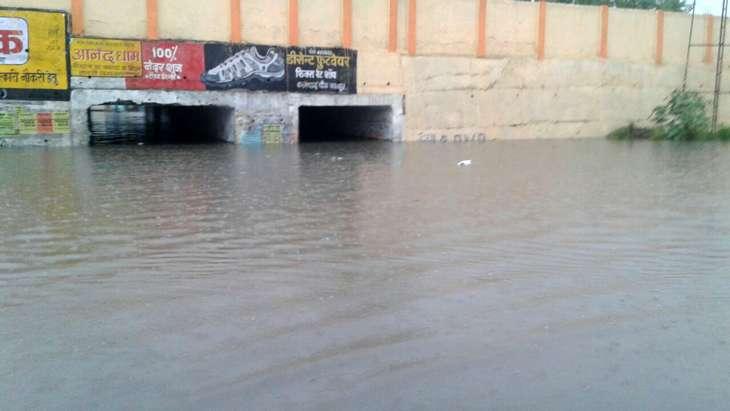 Rajasthan Patrika