In numbers: the worryingly vast scale of teacher shortage in India
Catch Team
| Updated on: 5 December 2016, 20:31 IST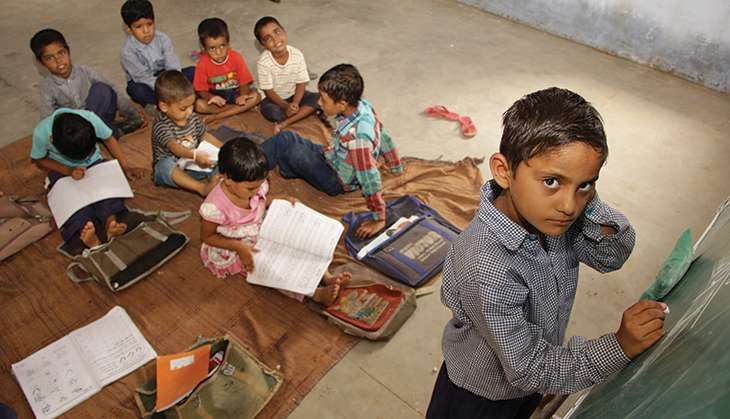 In the new century, India has been quite successful in creating schooling infrastructure. As per government data, about 3.6 lakh school have opened across the country from the turn of the century until June 2016. The flip side is an acute shortage of teachers, as admitted by HRD Minister Prakash Javadekar in the Lok Sabha Monday.
Consider these numbers:
Number of schools built since 2001, when the Sarva Shiksha Abhiyan was launched.

In addition, 17 lakh classrooms and 9.6 lakh toilets were also constructed.
Number of teachers recruited from 2001 to 2016.

Since the launch of the Rashtriya Madhyamik Shiksha Abhiyan in 2009, as many as 12,394 new secondary schools have been approved and 1,20,284 teacher posts approved.
Share of vacant posts of elementary level teachers in government schools, according to Javadekar.

At the secondary level, the vacancy is 15%.
Number of reasons identified by the HRD ministry for the shortage of teachers.

The reasons are: Absence of regular recruitment schedule; non-sanctioning of posts; ineffective teacher deployment; lack of subject specialists; problematic teacher distribution due to the small school size.

Recruitment of teachers is the responsibility of state governments, according to the HRD ministry.
Share of elementary level teacher posts that are lying vacant in Jharkhand, the highest in India.

Jharkhand is followed by Bihar with 34.3% vacancy and Delhi with 24.9%.

Goa, Sikkim and Odisha have no teacher vacancies.

In total, 51,81,791 posts of elementary level teachers have been sanctioned. Of these, 907,585 positions remain unfilled.
Share of secondary teacher posts that are lying vacancy in Jharkhand - again the highest in the country.

Uttar Pradesh follows with 50% vacancy, Bihar with 36% and Gujarat with 34%.

In absolute numbers, 106,906 of the 724,192 secondary teacher positions sanctioned by various governments are vacant.
The situation is worse when it comes to special educators. Under the RMSA, 9,180 such posts were sanctioned in 2016-17 alone. But so far, 5,935 or over 60% of these posts remain vacant. Special educators are meant for students suffering from learning disabilities and other physical and mental challenges.