Illiteracy a massive hurdle in opening bank accounts for Bengal's tea workers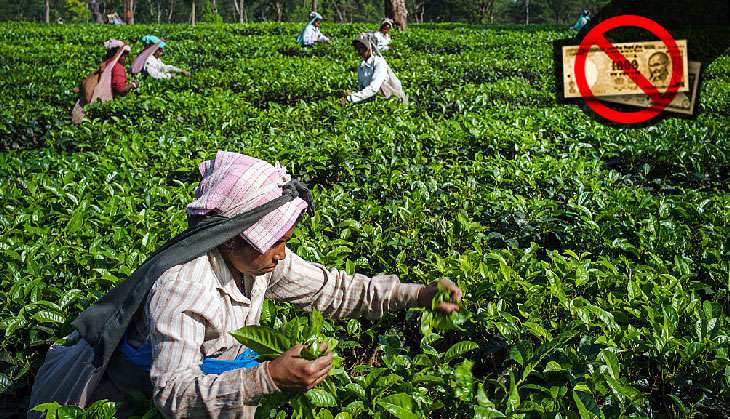 Prime Minister Narendra Modi's effort to make India a cashless society has hit tea garden workers exceptionally hard as compared to other industries. So far in West Bengal, 80% of the workers haven't managed to even open a bank account because of illiteracy.
An impossible task
A few days ago, the district magistrates of Darjeeling and Jalpaiguri submitted a report to the state government narrating the ordeal of the tea garden workers, saying they couldn't open an account, as they can't fill bank forms in any language.
Also read - Demonetisation impact: Resentment brews in Bengal's already reeling tea industry
So even though the Centre has ordered banks to open accounts for all tea garden labourers by 5 December so that wages can be transferred into accounts, owners and labour unions think this is an impossible task.
A grim situation
The RBI, in its guideline, stated that disbursement of wages of the tea-garden workers could not be done through DM's bank account, further aggravating the already difficult situation. A majority of labourers are now being forced to live off loans from owners of tea estates.
A preliminary survey carried by the district administration of Jalpaiguri and Darjeeling found that 80% of the tea garden workers are illiterate and are not comfortable with opening accounts.
Sarju Saha a tea garden worker of Bandapani tea estate of Jalpaiguri, said, "We do not know how to operate a bank account. Last week, a state government official went with me to the bank to open my account. But since I am unable to write, how can I withdraw my money?"
According to Saha, if the situation continues, many tea garden workers could starve over the coming days.
A fix
Even estate owners are facing a difficult time trying to explain the modalities to the workers. As a result of this whole mess, production of tea will be hampered in the coming months.
Ramesh Sharma, one of the officers in charge of Ramjhora tea estate in Jalpaiguri, said, "We are in a fix. How do you explain to labourers that the banks suddenly don't have enough cash to pay their wages, even after the garden owners have transferred the money for it to the bank? It has been three weeks now, how do you demand work from them when you have not paid them for the work done? The industry in Bengal is anyway reeling under difficult circumstances and with this move, it will certainly affect production in coming times."
Chief Minister of West Bengal Mamata Banerjee has also claimed that its a pitiable condition in tea gardens and out of 287 tea gardens 119 tea garden workers have not received wages since 29 October, affecting 2.5 lakh tea workers.
Edited by Aleesha Matharu
More in Catch - Bengal tea garden workers exploit note ban, draw 10 times their wages from bank
Death of workers mar the taste of Bengal tea. Is anybody listening?