Hyderabad: Man upset over wife tested COVID-19 positive; set vehicles ablaze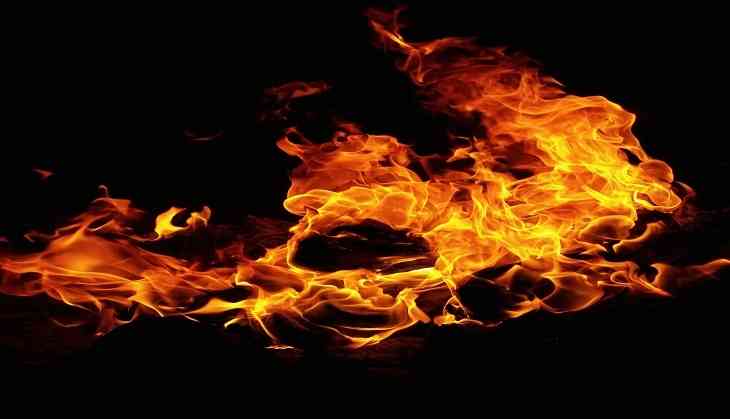 A shocking news was reported from Hyderabad where a 26-year-old man set 3 vehicles on fire under alcohol's impression as he was upset after his wife was tested Coronavirus positive. The incident took place on Tuesday night at Bapunagar in Langar Houz.
As per TOI reports, the man's wife went to King Koti hospital after experiencing COVID-19 symptoms. Along with the wife her husband was also tested regarding the same, however, he was sent back home.
On Tuesday, the reports tested positive and she was immediately sent to Gandhi Hospital. On seeing this her husband got really upset and started boozing with his two friends. After drinking alcohol he got so high that he was not able to control his emotions and set 3 vehicles ablaze with the help of his friends.
On receiving the complaint police immediately swung into action and arrested the patient's husband along with his two friends. They have booked all three under the charges of arson. Meanwhile, after arresting the accused police have sent them to quarantine centre and after getting treated they will arrest them.
Also Read: Class 6 boy sends morphed photo of woman, threatens her to share it on social media