How RSS plans to expand its base in Bengal by raising the 'Jihadi' threat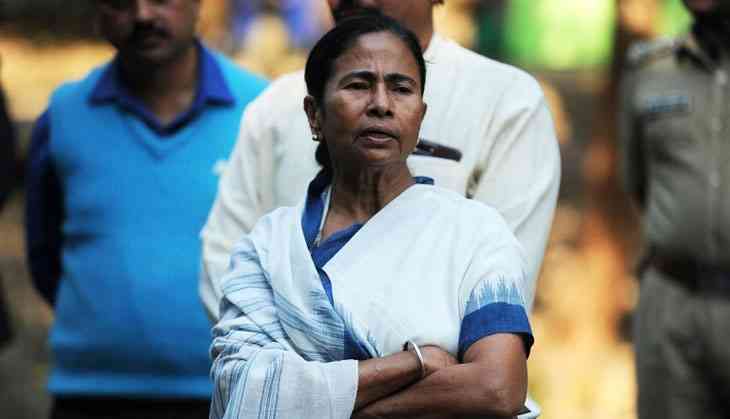 The Rashtriya Swayamsevak Sangh seems to be holding out an olive branch towards the ruling All India Trinamool Congress in West Bengal.
In fact, the RSS has gone to the extend of saying that it wants the AITC to continue ruling the state.
"We do not have any problems with the Trinamool Congress. But they should not incite communal violence in the state," said West Bengal RSS secretary Jishnu Bose.
"If such communal issues are not addressed, then West Bengal will plunge into a deep crisis," he said.
He alleged that Chief Minister Mamata Banerjee has given a ministerial berth to a leader from the Muslim community who has been accused of inciting communal violence. Bose, however, didn't name the leader. He also listed the incidents of communal violence that have taken place in the state in the past couple of years.
Responding to the West Bengal government's allegations that RSS has been trying to fan communal tensions in the state, Bose said that Banerjee should provide proof.
RSS plan
The RSS gameplan in Bengal is twofold – to expand itself organisationally and to create the perception that Jihadi outfits are taking root in West Bengal.
RSS sources say that their aim is to increase the number of shakhas in the state. Presently there are around 1,700 shakhas in West Bengal, a small fraction of the 57,000 shakhas across the country.
There are around 20,000 pracharaks in the state.
According to Bose, "A detailed plan has been chalked out for West Bengal and Sangh Parivar's main aim is to make people aware of the Jihadi forces that are operating in the state".
"RSS will first approach political parties and urge them to fight against such elements. Later, RSS will go on a door-to-door campaign on this issue," he added.
Partha Chatterjee, West Bengal's parliamentary affairs minister, said "It is clear that RSS is trying to fan communal tension in the state and create a polarisation on religious lines. We will take all steps to ensure that Bengal's pluralism is not affected."
Even CM Mamata Banerjee said in an interview on Thursday that the RSS' efforts at creating a communal divide will be dealt with severely.