How NITI Aayog & MCI are letting corporates into medical education
Praneta Jha
| First published: 1 December 2016, 18:11 IST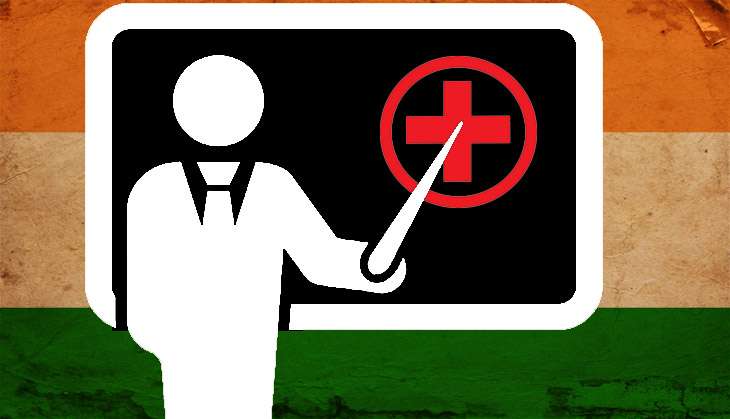 Now that the Medical Council of India (MCI) has allowed corporates and 'for-profit' institutions to open medical colleges in the country, the government is two steps away from officially opening the floodgates for the market to enter medical education - a big business already.
Scams galore
As of now, private medical colleges are run only by registered 'not-for-profit' trusts and societies. But the fact that they rake in huge profits by the way of donations and scams has been periodically reported. There are 462 medical colleges in India offering the undergraduate MBBS degree, of which more than half are in the private sector.
Also read - Students have the most to lose in the SC-MCI power tussle
An investigation conducted by Reuters in 2015 found that more than one out of every six medical colleges had been accused of cheating, while at least 69 colleges between 2010 and 2015 were accused of "accused of significant failings, including rigging entrance exams or accepting bribes to admit students", nearly all of them private.
In fact, the MCI, and earlier, the NITI Aayog, used this same fact to justify the decision - that since the private colleges are already making profits in a "non-transparent" and "illegal" way, it would make sense to allow for-profits to openly make money from medical education.
The MCI passed this resolution at a general body meeting on 22 November in Delhi. While the doctors reportedly acknowledged that the fees charged by these colleges would skyrocket, they took solace in the fact that at least they would pay income tax.
The MCI resolution now awaits approval from an Oversight Committee (OC) appointed by the Supreme Court as well as from the Ministry of Health and Family Welfare.
System failure
This resolution has come at a time when the MCI is facing an uncertain future.
The winter session of Parliament is in progress and one of the key Bills that is scheduled to be presented for passage is the National Medical Commission Bill, 2016, which seeks to replace the MCI with a national medical commission (NMC).
In May 2016, the Supreme Court had appointed a three-member OC to oversee the MCI's functioning for at least a year, after a Parliamentary Standing Committee report in March 2016 stated that the medical education and profession in the country was suffering from corruption and "total system failure".
Instead, the committee, headed by former Chief Justice of India RM Lodha, allowed several private colleges to run, despite finding glaring deficiencies in their quality and infrastructure, some even committing outright fakery.